Add Burn Pit BBQ Products to Your Summer Grilling Menu
This post may contain affiliate links or I may have received the product free in exchange for my honest review. See full disclosure for more information.
As we are entering prime grilling season, I want to make sure we have plenty of variety of rubs, spices and sauces on hand to explore as many flavors as possible. One brand that we have newly discovered and are trying out is Burn Pit BBQ, a veteran owned and operated company.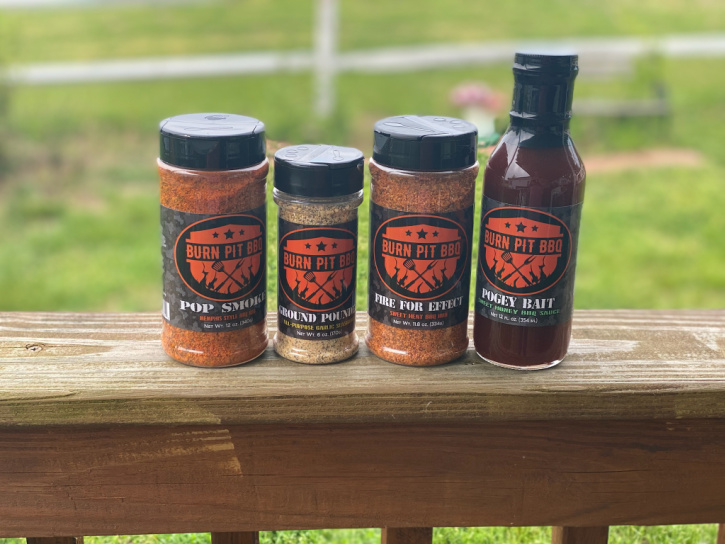 About Burn Pit BBQ
Our names are Ben & Greg. We are just your ordinary backyard grill junkies who want to connect like-minded grillaholics who are working to improve their meat game.

Greg served 4 years in the United States Marine Corps where he made 3 separate combat deployments to Iraq in support of Operation Iraqi Freedom and Operation Enduring Freedom.

Ben comes from a military family and has a strong commitment to those who have served.

In 2021, we donated over $7500 to local veteran non-profits and it's our mission to give back as much as we can to those who've taken the oath to serve this country.
BBQ Rubs and Seasonings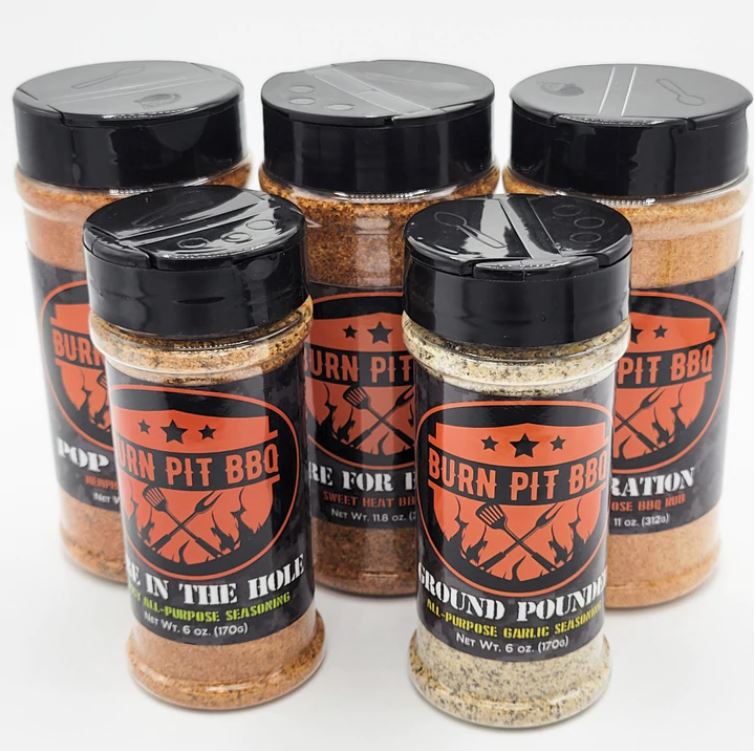 Burn Pit BBQ offers a variety of seasonings and rubs that are perfect for every type of protein available. Varieties available include:
All Purpose BBQ Rub
Sweet Heat BBQ Rub
Memphis Style BBQ Rub
Garlic Seasoning
Spicy All Purpose Seasoning
Fish & Wild Game Seasoning
You can purchase each of these individually or in select bundles, that would also include sauces.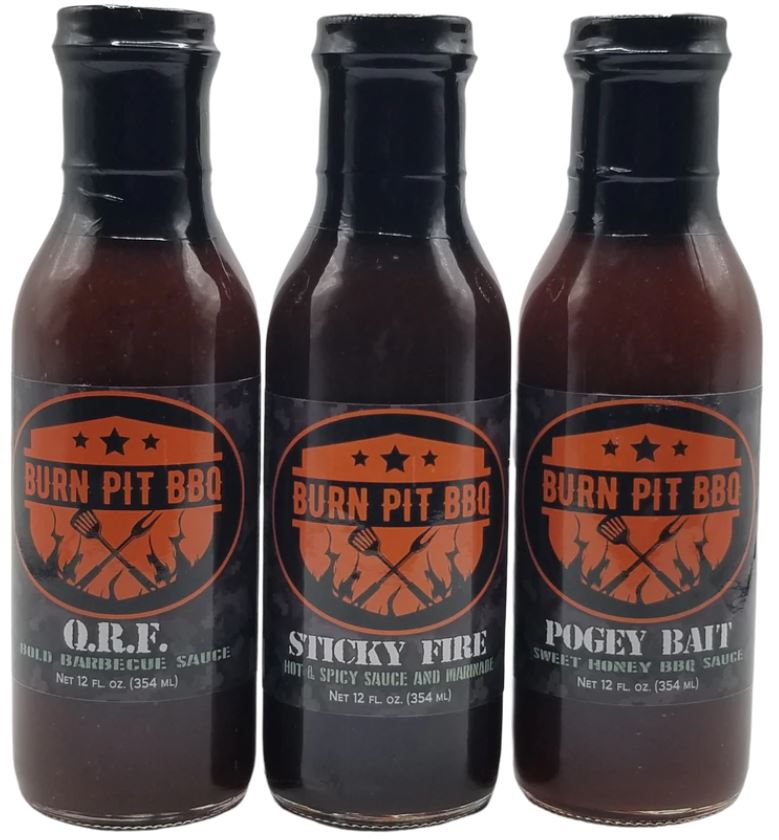 Burn Pit BBQ has some tasty varieties of sauces and marinades that will sweeten or spice up your protein perfectly. Varieties available include:
Sweet Honey Sauce
Bold Barbeque Sauce
Hot & Spicy Sauce & Marinade
These too are available individually or in bundles that would include rubs and spices.
They also offer tasty Jalapeno & Garlic Habanero hot sauces for those that like to give some kick to their tasting experience.
Burn Pit BBQ is a Wisconsin-based company and their products are available in select retailers throughout Wisconsin and Northern Illinois. You can also purchase their tasty products online and have shipped right to your door, throughout the U.S.
Follow the Burn Pit BBQ blog for tips on grilling, new product details and community outreach stories shared. Also be sure to follow Burn Pit BBQ on social media to see what tasty deals and new products become available.
Instagram | Facebook | YouTube