Amusement Park Essentials include myCharge HubPlus Portable Charger
This post may contain affiliate links or I may have received the product free in exchange for my honest review. See full disclosure for more information.
Every summer, amusement parks reveal ground-breaking new rides for guests to enjoy. From the Phoenix at Adventureland in Iowa, to the Star Wars ride opening at Disneyland, the predicted wait time for these rides is astronomical. With hours long wait lines, the last thing you want while waiting with dead feet- is a dead phone! Let me tell you how easy it is to stay connected AND charged while waiting in the infamously long lines – the myCharge HubPlus Portable Charger.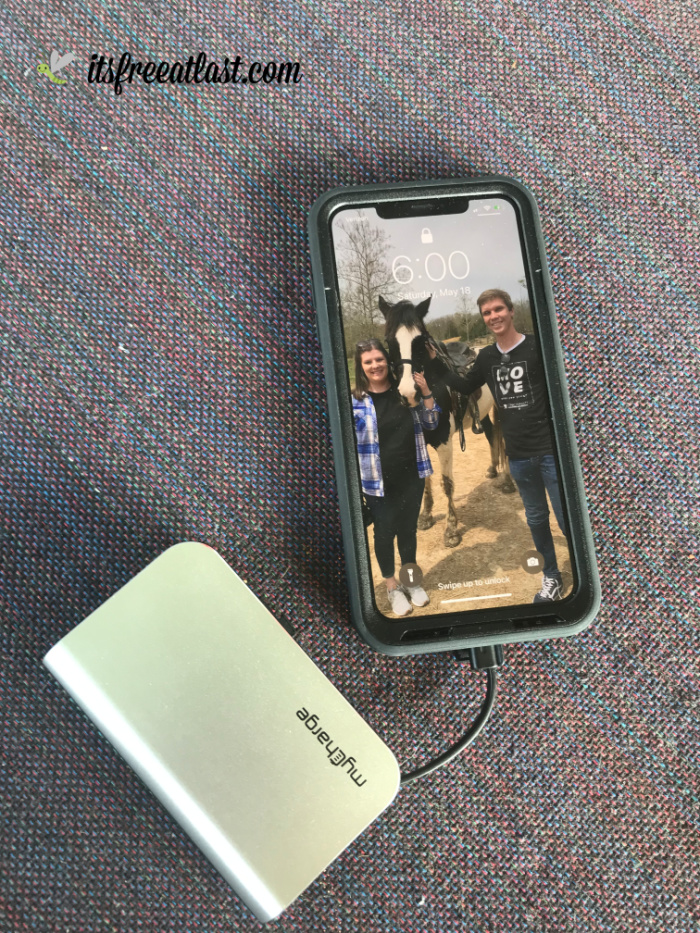 The myCharge Hub Plus is equipped with built-in cables so there's no more searching for a charging cord, and it can recharge your phone up to four times, plenty of power for an entire day at the park. Whether you want to take family photos between rides or play Heads Up with those around you- never lose your excitement over a dead phone while waiting for your next big ride.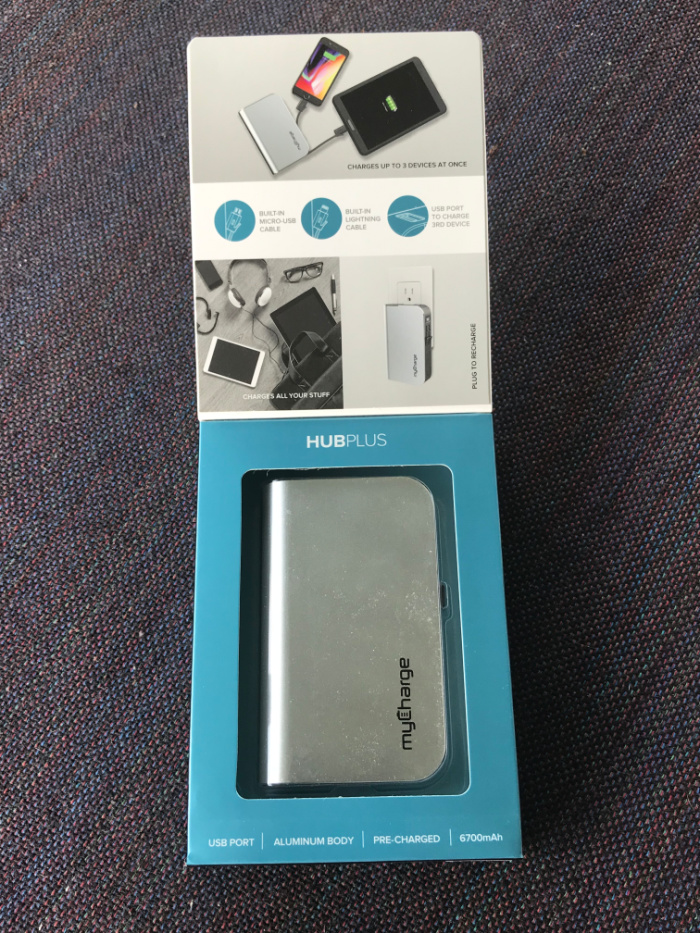 The charger has a 1-year battery life and is the smallest, strongest powerbank on the market. It recharges 50% faster than other powerbanks on the market and that saves me tons of time. I take this myCharge portable battery with me everywhere and I never, ever run out of battery life on my phone, especially when traveling.
The myCharge HubPlus 6700mAh portable charger has built-in iPhone and micro-USB cables for both types of phone or tablets that you need to charge. The built-in wall plug on the back makes it easier to charge than other portable chargers. Boasting a 30% reduction in size, the HubPlus is more compact and portable than ever before.
We recently purchased annual passes to King's Island Platinum Pass which allows us access to all Cedar Fair Parks across the country.
Stay connected socially with myCharge for all of their latest product and news release information. Order online and you can get free shipping on any purchase over $100.