April's Degustabox was Chocked Full of Delicious, Healthy Snacks for Spring! #DegustaboxUSA
This post may contain affiliate links or I may have received the product free in exchange for my honest review. See full disclosure for more information.
Spring is one of my favorite times of year! After the long cold winter months, it is refreshing to feel the warmer air and watch as the trees bud out and the flowers start to grow. I know it won't be long before fresh fruits and veggies are abundant which helps with my healthy eating. However, snacks are another thing as healthy snacks are sometimes hard to find, or my problem – not knowing what is healthy and what isn't. Well, needless to say, I was overjoyed when I received my Degustabox for April! It was chocked FULL of delicious, healthy snacks!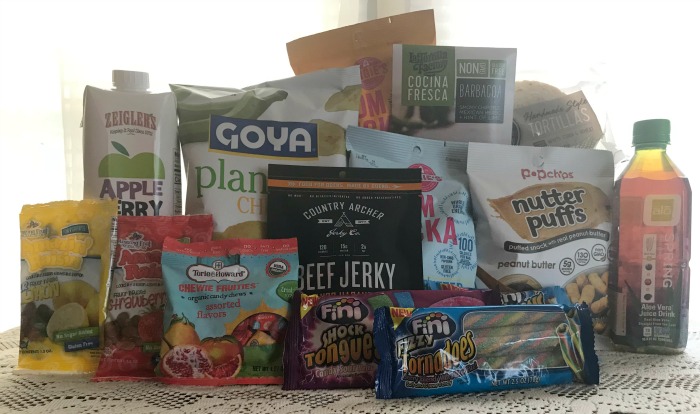 There were snacks galore! Sweet, sour, chips, popcorn, jerky, juice and more! Oh, my! Some I have tried before but I was thrilled to find several NEW HEALTHY snacks to tantalize my snacking addiction! Have I told you lately that I LOVE my Degustabox subscription?
Ready to see the Yummy Snacks in April's Degustabox?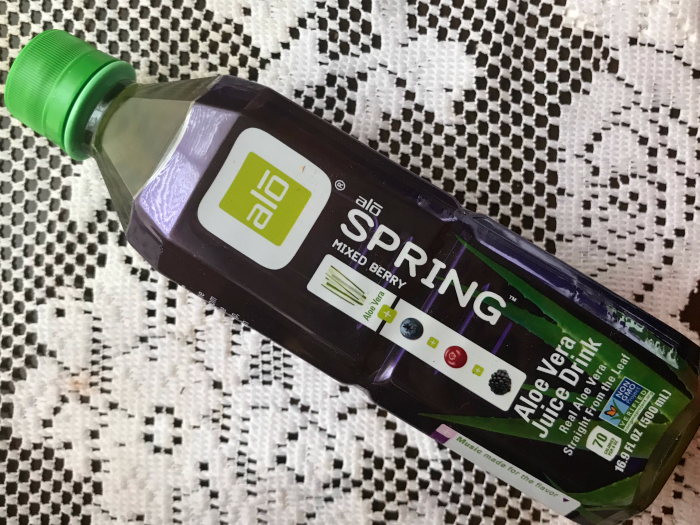 ALO Spring
Spring is refreshing in itself and brings plentiful rains to make the berries grow. So, what can be better than real aloe vera juice and pulp, straight from the leaf and blended with cranberry, mulberry and blueberry juices, combined with the best of ALOtones? It is a deliciously refreshing and healthy drink that helps in giving a positive boost to body and mind.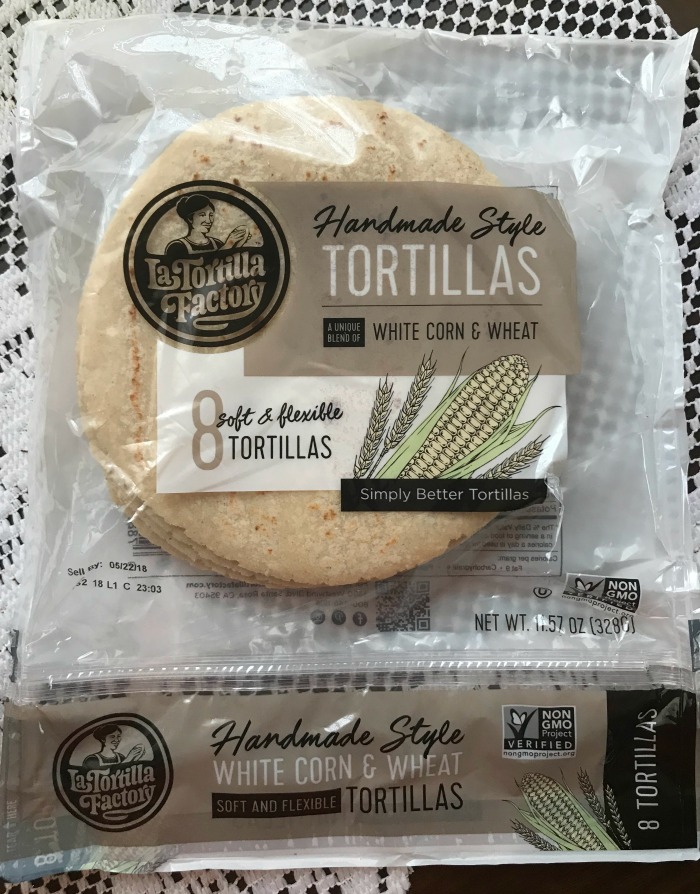 La Tortilla Factory Handmade Tortillas
La Tortilla Factory handmade tortillas will become a family favorite! These delicious tortillas are baked only with Non-GMO ingredients and a unique blend of corn and wheat flour. You will also appreciate that each tortilla is packed with 14 grams of whole grain and contains no bad fats (like hydrogenated oils).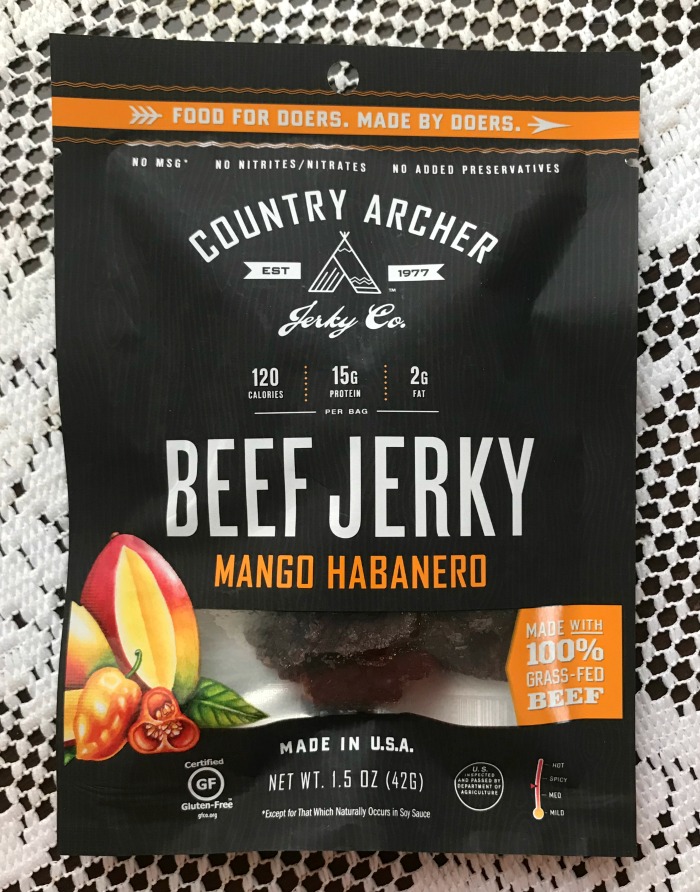 Country Archer Jerky Co. Beef Jerky
Beef jerky is a weakness of mine! I LOVE it and Country Archer Beef Jerky is the best! Bursting with the mouth-watering flavor of "Mango Habanero", this 100% grass-fed beef jerky will satisfy even the pickiest jerky eater! A little bit of sweet and a little bit of heat melds to make it simply delicious!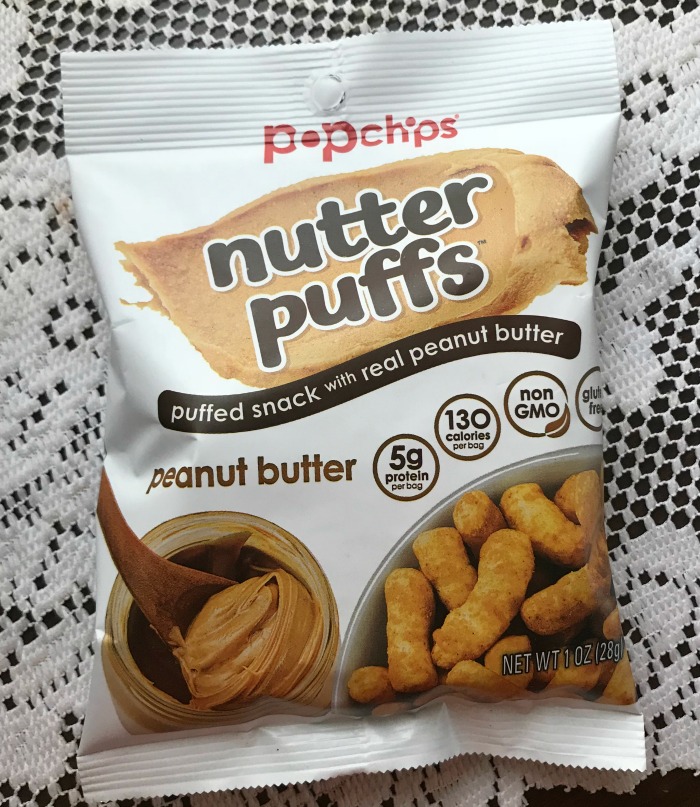 Popchips Nutter Puffs
Popchip Nutter Puffs were are a fun snack that you and the kids will love! If you love crunchy snacks and peanut butter, this is the snack for you!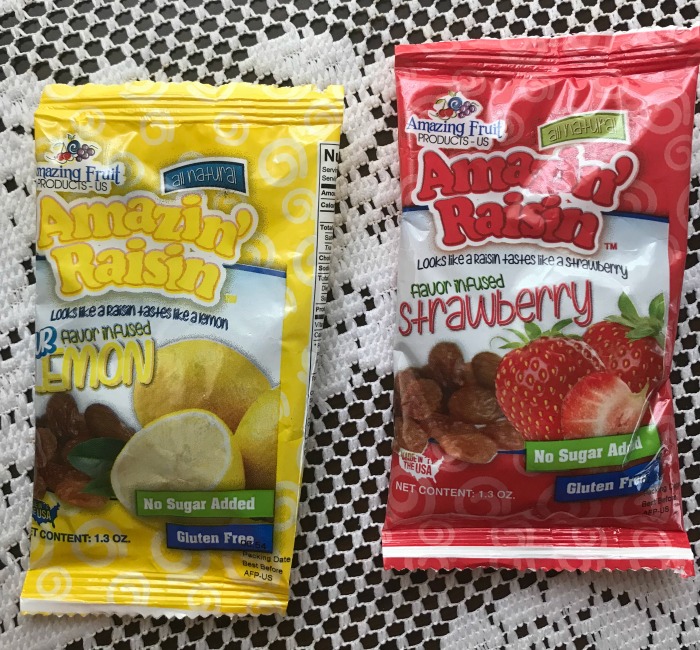 Amazin' Raisin
Another yummy snack are these Amazin' Raisins! They are an All Natural, fruit flavor-infused raisin with NO added sugar! You will also love to know the yummy raisins are Gluten Free, Vegan, Peanut & Tree Nut Free and Certified Kosher by the Orthodox Union! They are available in 7 mouth-watering fruit flavors and make the perfect treat for all health-conscious families!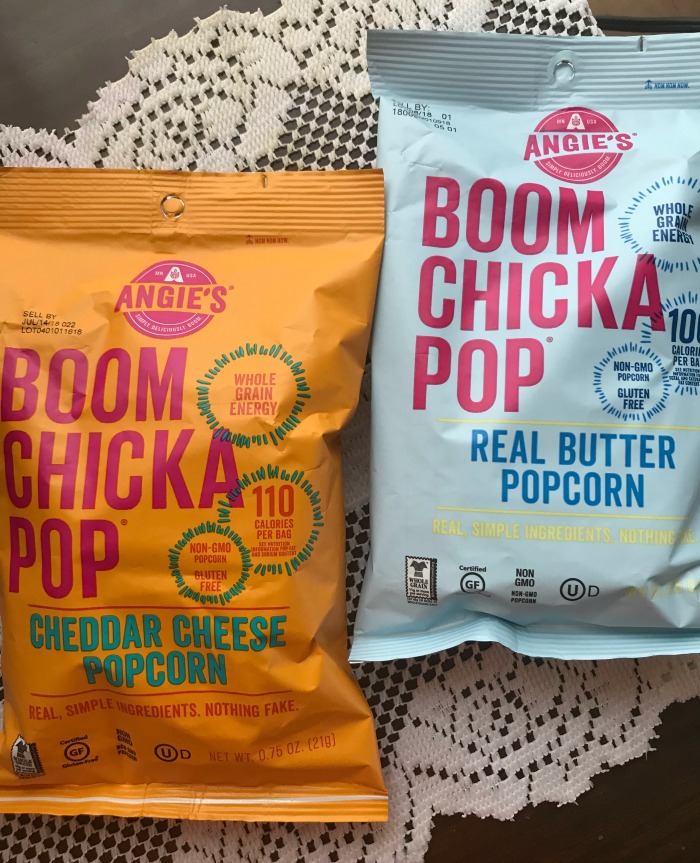 Angie's BOOMCHICKAPOP
Popcorn lovers will delight in Angie's BOOMCHICKAPOP Popcorn! Your taste buds will delight in the huge flavor and you will love knowing it is made with real, simple ingredients – nothing fake. Try the Cheddar Cheese and the Real Butter flavors for a flavorful fun snack!
Cheddar Cheese Popcorn
Angie's BOOMCHICKAPOP Cheddar Cheese Popcorn is made with REAL cheddar which provides the cheesy flavor. With only 70 calories a cup, it is a satisfying guilt-free snack!
Real Butter Popcorn
HELLO BUTTER LOVERS!!! This popcorn is going to blow your butter-loving minds. Angie's BOOMCHICKAPOP Real Butter Popcorn is bursting with true butter flavor and is only 45 calories a cup!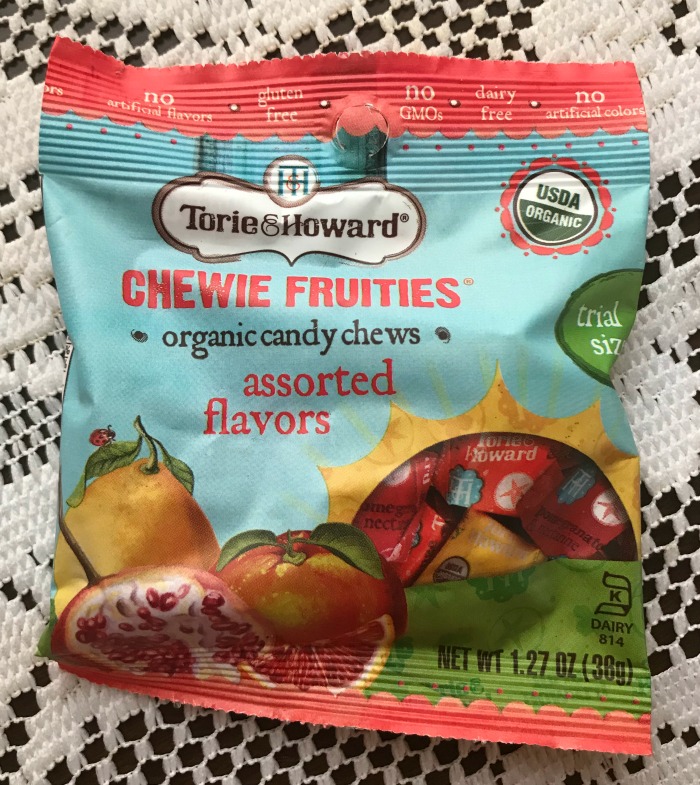 Torie & Howard Chewie Fruities
Chewy candies are another favorite of mine. Sometimes you just need a little burst of flavor. If you crave healthy, yet indulgent snacks then Torie & Howard Chewie Fruities are for you! Torie & Howard is a producer of USDA Organic & Kosher certified, Non-GMO candy. Their Hard and Chewy candy lines are vegan, Big 8 allergen friendly, gluten free, no artificial colors or flavors.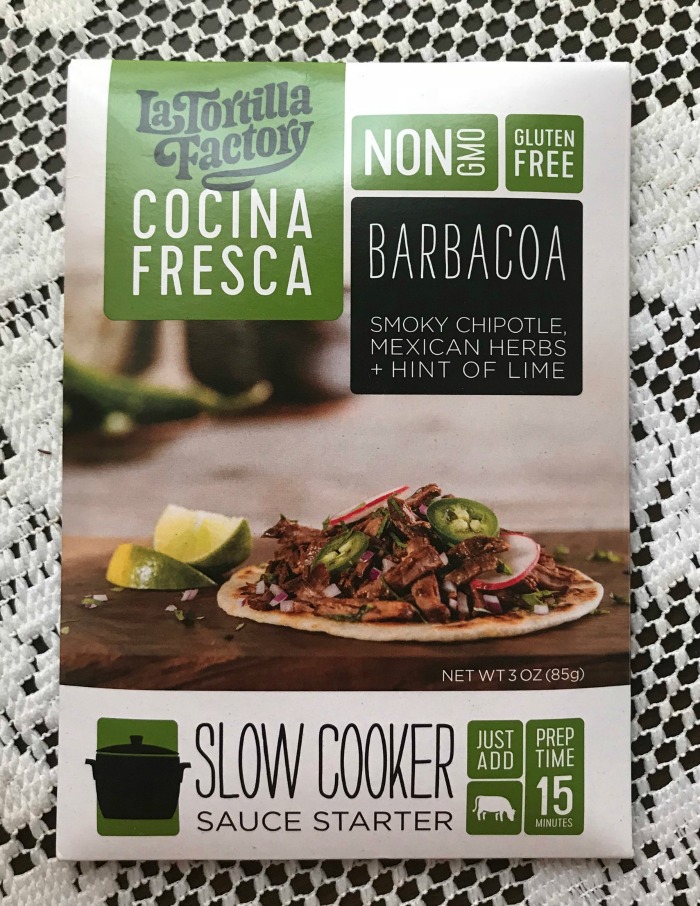 La Tortilla Factory Barbacoa Slow Cooker Sauce
The La Tortilla Factory Barbacoa Slow Cooker Sauce is a fun find! This yummy slow cooker sauce has a tantalizing spicy blend of smoky chipotle, Mexican herbs and a hint of lime juice. Prepare it with beef and served on soft tortillas and then top with your favorite taco condiments for a deliciously flavorful meal!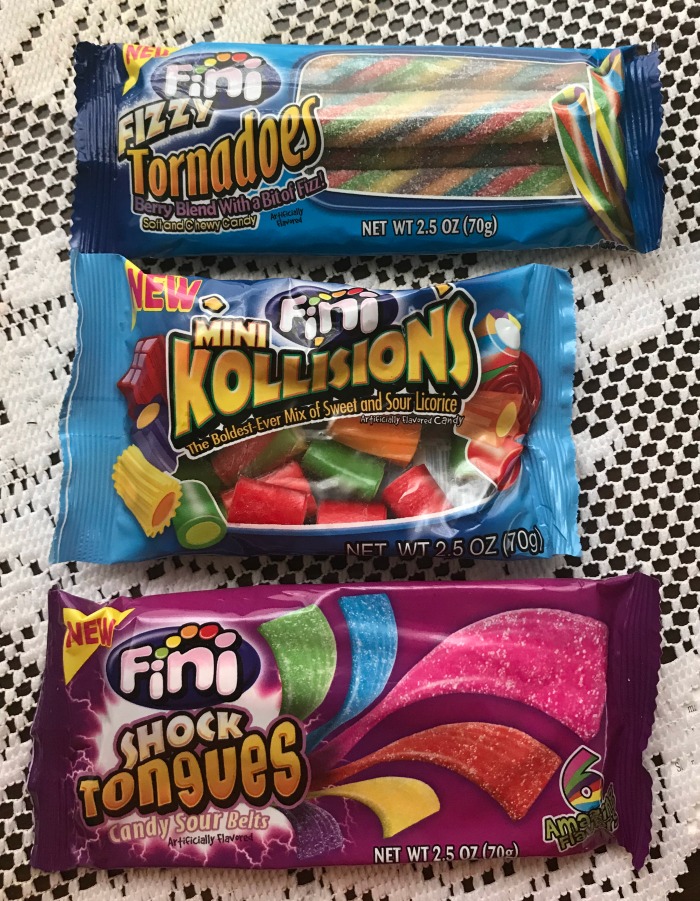 Fini Sweets Chewy Candy
Candy lovers will love Fini Sweets Chewy Candy! They offer an assortment of amazingly delicious flavors, shapes, and textures.
Fini Shock Tongues Chewy Candy
The Fini Shock Tongues Chewy Candy comes in 6 amazing flavors! Each had the perfect blend of sour to appeal to everyone!
Kollisions Chewy Candy
The Kollisions come in a FUN variety of Flavors, Shapes & Textures in every bag offering multiple taste experiences.
Tornadoes Fizzy Chewy Candy
If you love fizzy textures, then the Tornadoes Fizzy Chewy Candy is right up your alley! Each chewy, hallow rope has a fizzy texture and comes in a delicious blend of 6 berry flavors.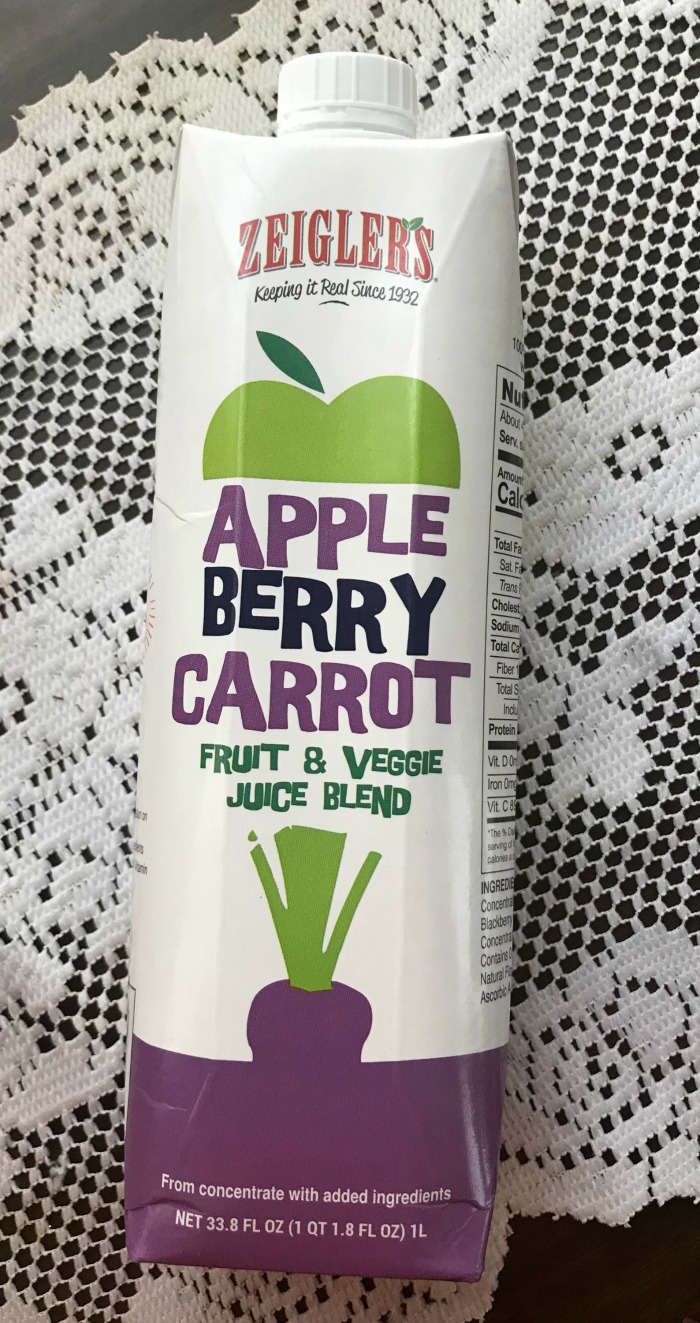 Zeigler's Fruit & Berry Juice Blend
Do you have trouble getting your daily requirements of fruits and veggies? If so, you will love Zeigler's Fruit & Berry Juice Blend! It is a delicious blend of fruit & veggie combinations to give you a power-packed dosage of your daily fruits and veggies. The juice blends are packed in Tetra to lock in nutrients and freshness.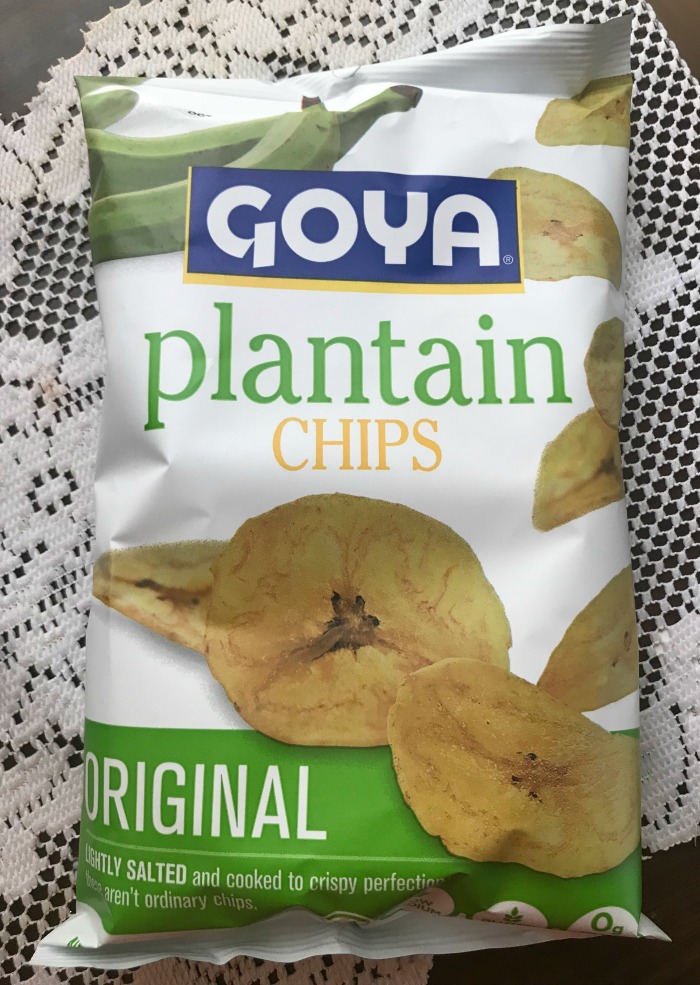 Goya Plantain Chips
Chip lovers will delight in the Goya Plantain Chips! They are crunchy like potato chips but a little nuttier in flavor. Be prepared to have a new favorite crunchy snack when trying the yummy Goya Plantain Chips!
In true form, April's Degustabox was loaded with yummy goodies! They truly outdid themselves this month! I truly enjoy trying the new items along with some old favorites and the value is amazing! I get to try new products and decide if I like them or not BEFORE purchasing at the store!
Are you ready to Sign Up for a Degustabox Subscription?
Sign up for a monthly subscription with Degustabox for only $19.99, which includes delivery. Receive your Degustabox every month filled with goodies (10-15 surprise products, many new to the market)! And, at this price, it is much less than you would pay in stores! It is a great value and a great way to try before you buy! If you decide it isn't for you, that's alright too! There is no commitment necessary. To cancel, just let them know before the 15th of the month. So, what are you waiting for? Go ahead and give Degustabox a try today!