Make Sure Your Water is Clean and Safe with AquaScreen Water Testing Kits
This post may contain affiliate links or I may have received the product free in exchange for my honest review. See full disclosure for more information.
Have you always wanted to find out what really is in your drinking water? Or during the summer it is vital that you keep testing your pool water to make sure it will not have any elevated harmful chemicals that you family will be swimming in. With these great water testing kits you can make sure everything is safe!
Consumers can buy AquaScreen® products to let them know exactly what is in their water. The AquaScreen® line of at-home Drinking Water and Pool & Spa Water Test Kits is being praised as the most sensitive and accurate at-home water test kits currently on the market. Silver Lake Research Corporation spent months researching and developing these advanced water test kits, which are very easy to use. AquaScreen® is an affordable way for homeowners and businesses to find out if lead, harmful bacteria, or other contaminants are in their tap/well water along with their pool & spa water.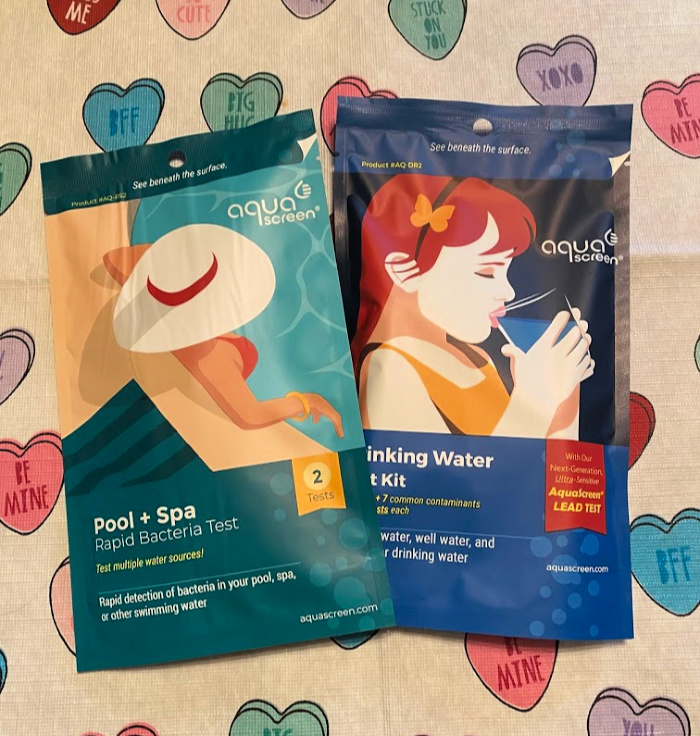 "Most people blindly trust that the water they drink or swim in is safe and free from chemical pollution or bacteria.  However, we are seeing dangerous contamination outbreaks in the news more and more frequently. Everyone should be able to quickly and cost-effectively screen their own water for peace of mind," said Erik Serrao, Vice President of Sales & Business Development at Silver Lake Research. "We made this a reality with AquaScreen®, an inexpensive and highly accurate test kit for many different contaminants."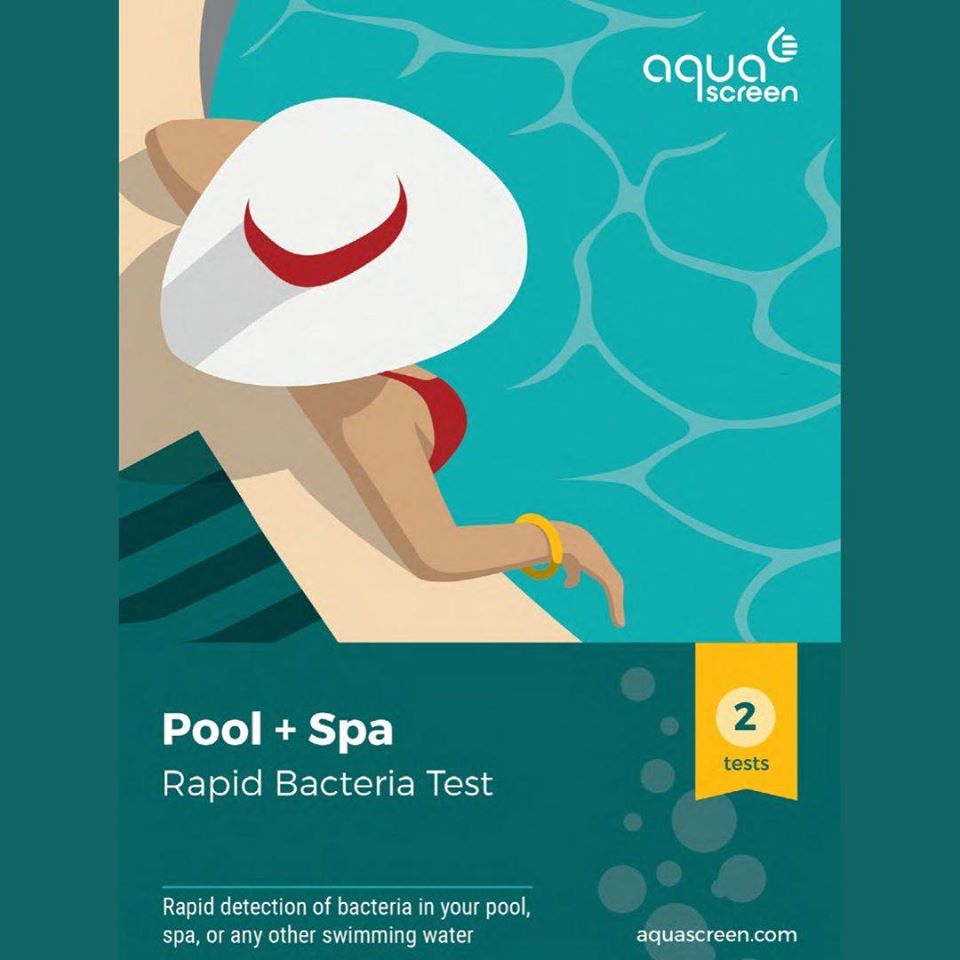 Pool + Spa Rapid Bacteria Test (10-Pack) $24.97​
Each kit contains enough materials for ten (10) separate tests and includes:
○ AquaScreen Rapid Bacteria Test Strips (x10)
○ Test Tubes (x10)
○ Water Droppers (x10)
○ Desiccant
Clear instructions in the package will guide you through the step by step process of testing your water.
The Environmental Protection Agency recommends that you should test your water once per year at the bare minimum, but AquaScreen® provides an easy and inexpensive opportunity to test your drinking or swimming water regularly to keep your family safe. In light of the frequent water contamination events occurring across the United States and Canada, Silver Lake Research recommends testing your tap/well water and pool/spa water with an AquaScreen® kit once every month. Accordingly, the company is offering a monthly membership with a significant pricing discount, so consumers can develop a regular routine to screen their water and keep their families safe.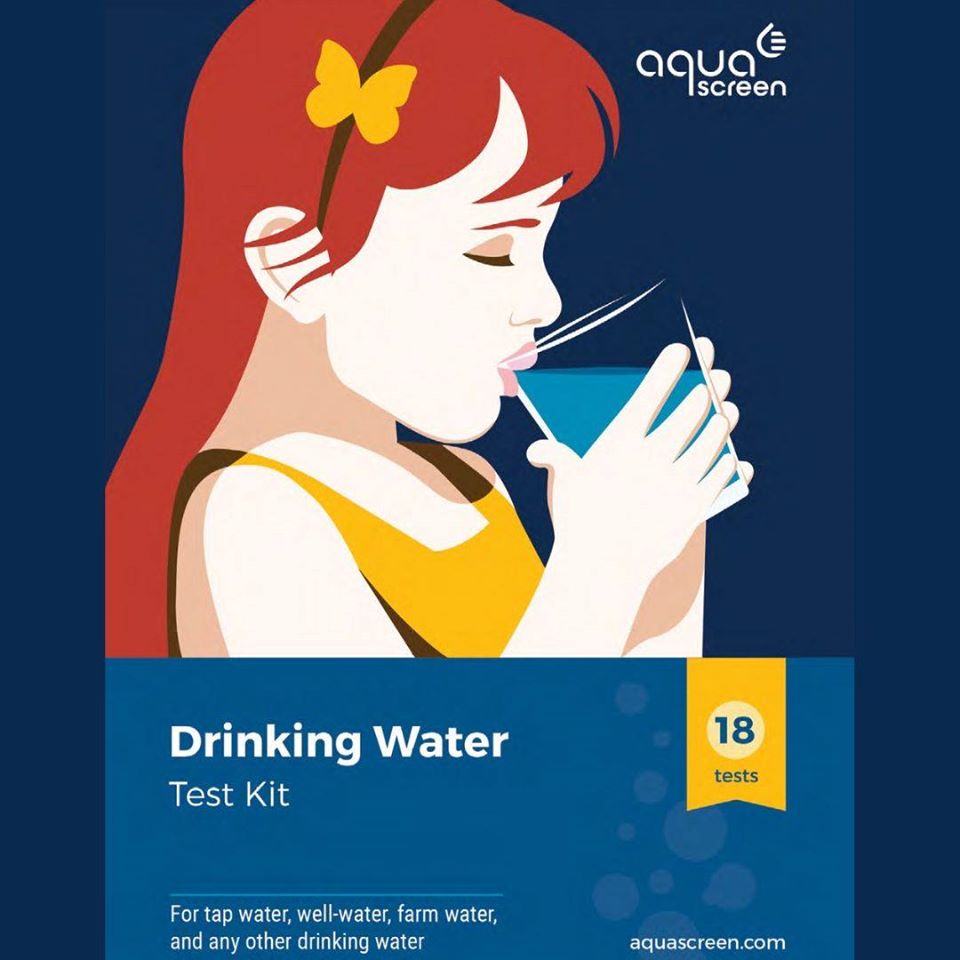 The AquaScreen Drinking Water Test Kit $24.97 ​
You will have the ability to test multiple water sources for
 Lead + Pesticides

 Bacteria

 Nitrates

 pH + Hardness + Chlorine​
Each kit contains:
A lead pesticide test pouch

Bacteria Test Vial (x2)

pH + Hardness + Chlorine Test Strips (x2) ○ Nitrate +Nitrate Test Strips (x2)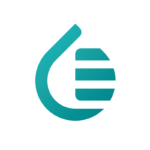 Features and benefits of AquaScreen® include:
Customized test kits for drinking water and pool/spa swimming water
The most sensitive rapid test strips currently available for lead and pesticides
Ultra-sensitive tests for bacteria, ammonia, chlorine, and nitrate/nitrite contamination
Measurement of the water's pH Level and total hardness
Two tests per kit for each contaminant (allowing for testing of multiple water sources)
Accurate results in 10 minutes (compared to possibly weeks from a laboratory)
Ultra-simple test instructions – both children and adults can easily run each test
You can purchase these great water testing kits through the AquaScreen website. 
Follow AquaScreen socially for all their latest products: