Arden Cove Crossbody Bag Offers Stylish Security – Perfect for Travel #MegaChristmas17
This post may contain affiliate links or I may have received the product free in exchange for my honest review. See full disclosure for more information.
I travel around the country several times and year and assuring that my personal belongings and information is vital.
From Red Carpet movie premieres to enjoying a day in NYC, I always carry my personal items with me, wherever I go. Finding a bag that is stylish enough to match a nice dress, but practical enough to secure my personal information without the threat of weather or theft. That is when I stumbled upon the sleek look of the Arden Cove Crossbody Bag.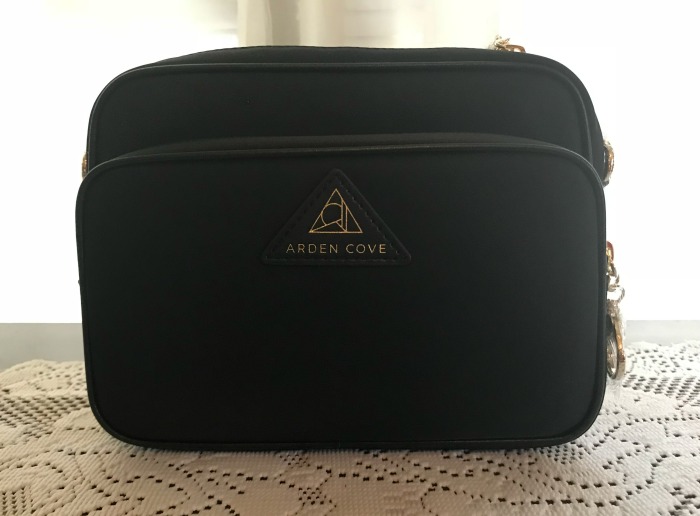 More About Arden Cove
Arden Cove was created by two sisters, Carmen and Karin, born and raised in San Francisco, California. Ever since we were little, we always found projects to work on together. Our DIY attitude drove us to continuously ask ourselves what we wanted, and how to make it better. We haven't stopped since.

While on my honeymoon amid the lush open rice paddies in the town of Ubud in Bali, Indonesia, my husband and I were caught in a sudden rainstorm. My anti-theft crossbody at the time became thoroughly soaked as we made the trek back to our hotel room in the rain. Everything, including our rupiahs, passports, and phones, were dripping wet or non-functional.

Karin also traveled with the same crossbodies on study abroad trips to France. While she remained safe as her classmates were being pick-pocketed left and right, her bag started falling apart at the seams. We were tired of the unfashionable and cheaply made anti-theft crossbodies out there.

Because of these dreadful experiences, Karin and I decided to create and launch our dream bag a year later: the Anti-theft Waterproof Travel Crossbody. Function, protection, and style. Women from around the world have told us how they loved that two sisters were creating a product that helped women travel safer at home and abroad. 
I am a firm believer in having basic black accessories as they go with everything. My favorite bag from Arden Cove is this beautiful black Crossbody Bag with 23″ strap. It has so many compartments for organization, wrapped into a beautiful stylish bag. It has two wall pockets, a zipper pocket, and a built in wallet.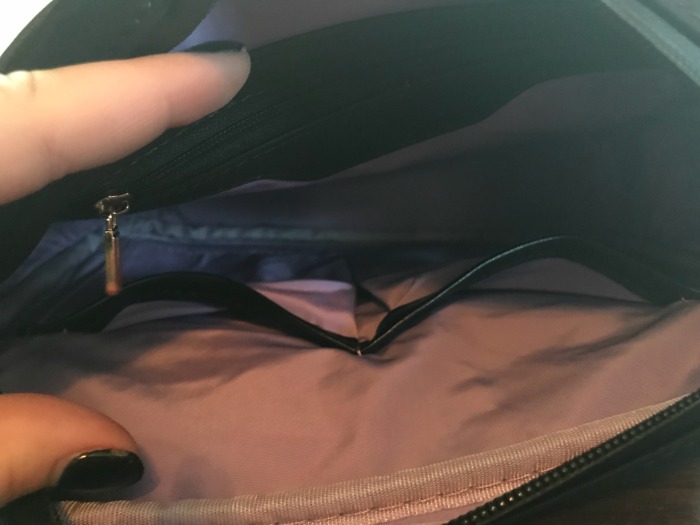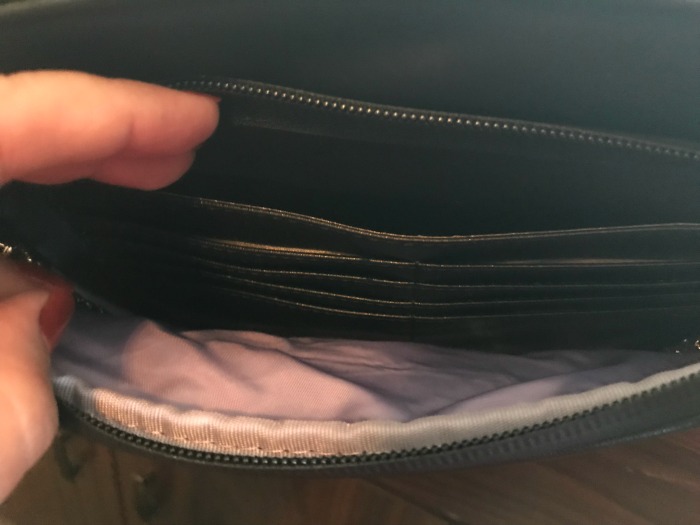 Virtually a place for everything. It will even fit hold my iPad or the latest book I am reading between flights. The detachable crossbody strap is my favorite part of the page. It gives me that hands-free feeling I like that way I can check my phone, carry my other luggage or keeps my hands warm inside my coat pocket.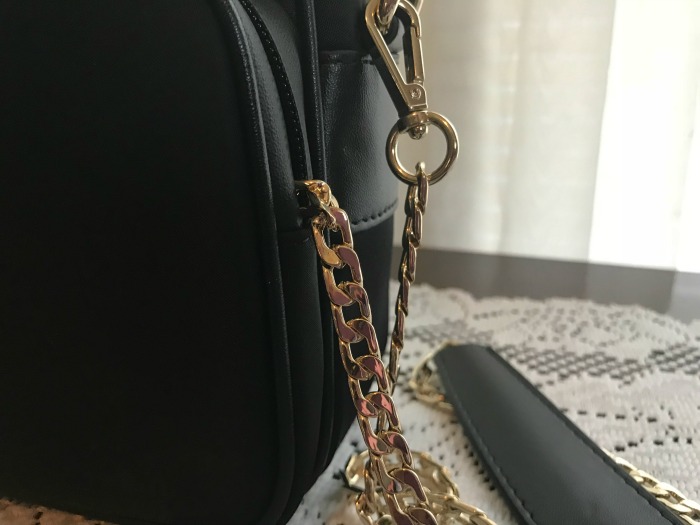 Running through the airport, I can hold my coffee in one hand, my digital ticket in the other and still have my belongings safely secured across my body with my Arden Cove Crossbody bag.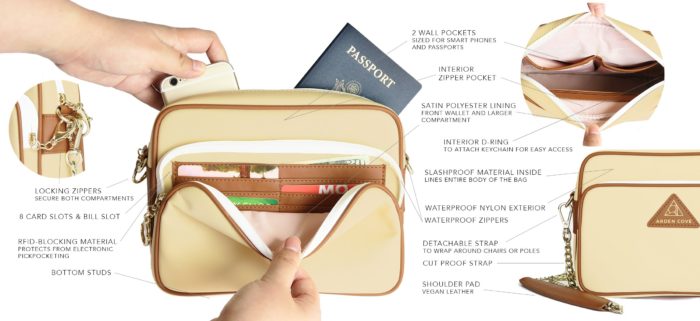 As if the hands-free style was not enough, Arden Cove bags are water resistant, slash resistant, cut proof, and has locking zippers.  This crossbody bag is available in other colors including cream, grey, navy and maroon.
Arden Cove even has smaller sizes to fit your need. From many crossbody bags to backpacks, you can find stylish security with Arden Cove.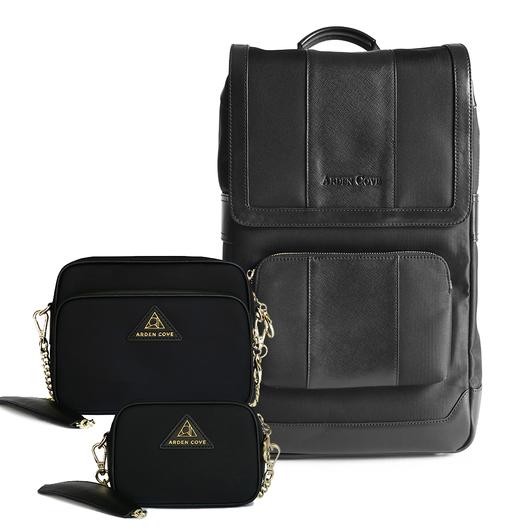 Be sure to stay connected socially with Arden Cove for all of their latest sales and design information.
Facebook | Twitter | Pinterest | Website
---
Arden Cove is now on our Mega Merry Christmas Gift Guide. You can view it HERE.