August Degustabox brought Mouth-Watering Healthy Delights #DegustaboxUSA
This post may contain affiliate links or I may have received the product free in exchange for my honest review. See full disclosure for more information.
I love snacks! Be honest, who doesn't? I do my best to choose healthier snacks, but sometimes for lack of knowing what is available out there, I don't. That is one of the reasons I love my Degustabox so much! My Degustabox deliveries introduce me to a host of new foods, sauces, snacks, etc. My August Degustabox was no exception! It contained a delightful array of healthy snack foods.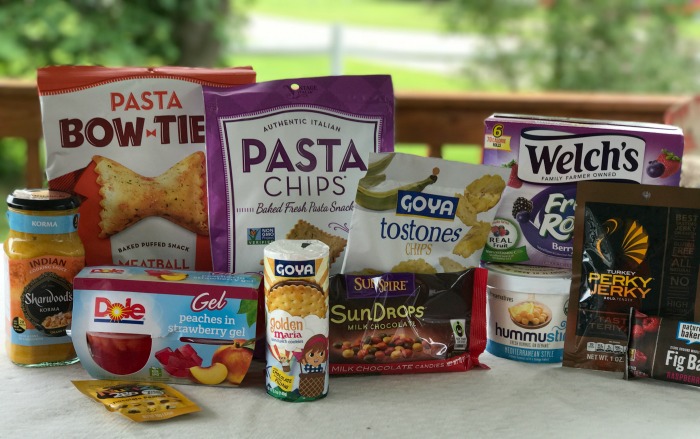 It is always fun when my Degustabox arrives! After all, we all love getting surprises, right? Each month, my mouth starts drooling at the thought of what I am about to unearth. I honestly get a little giddy just thinking about all the unique tantalizing flavors it contains!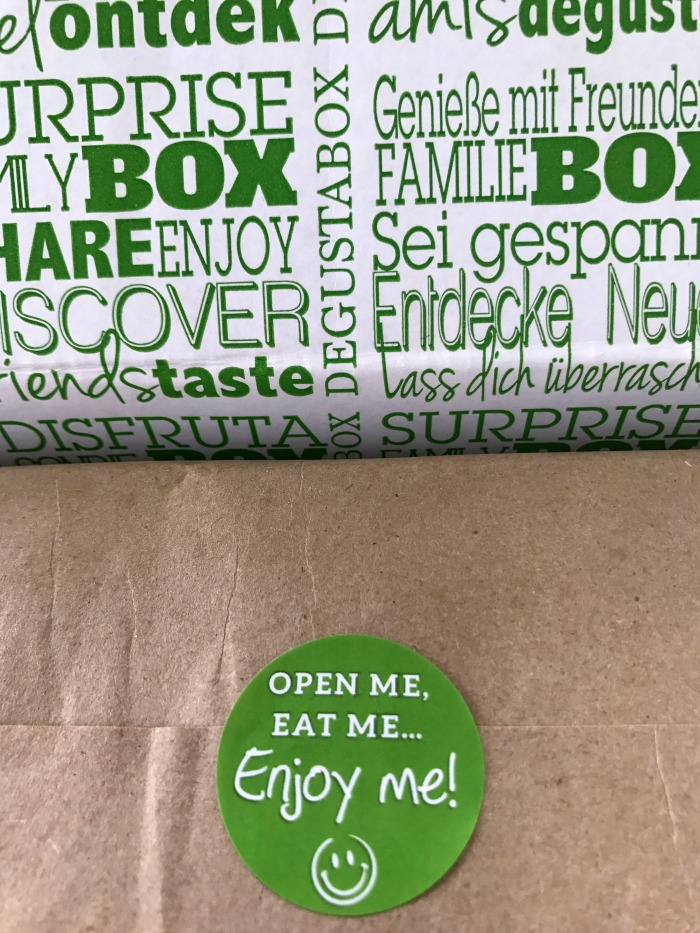 Want to take a look at the mouth-watering August Degustabox Delights? Let's go!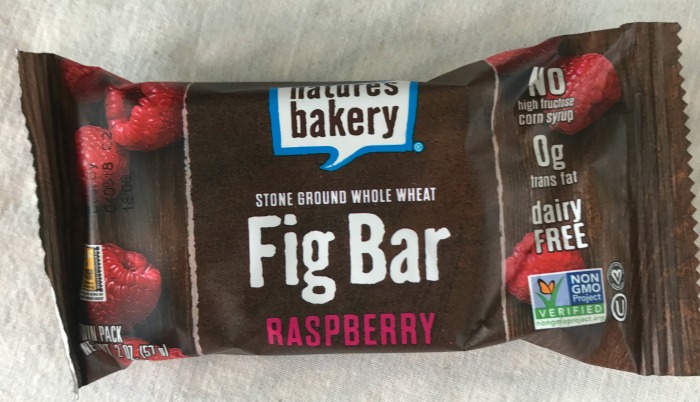 Nature's Bakery Fig Bar
Are you looking for a new take on a snack bar? Nature's Bakery Fig Bars are amazing! These delicious stone ground whole wheat fig bars are the perfect on-the-go or an afternoon pick me up! These yummy snack bars have zero trans fat, no corn syrup, are dairy free, and non-GMO verified!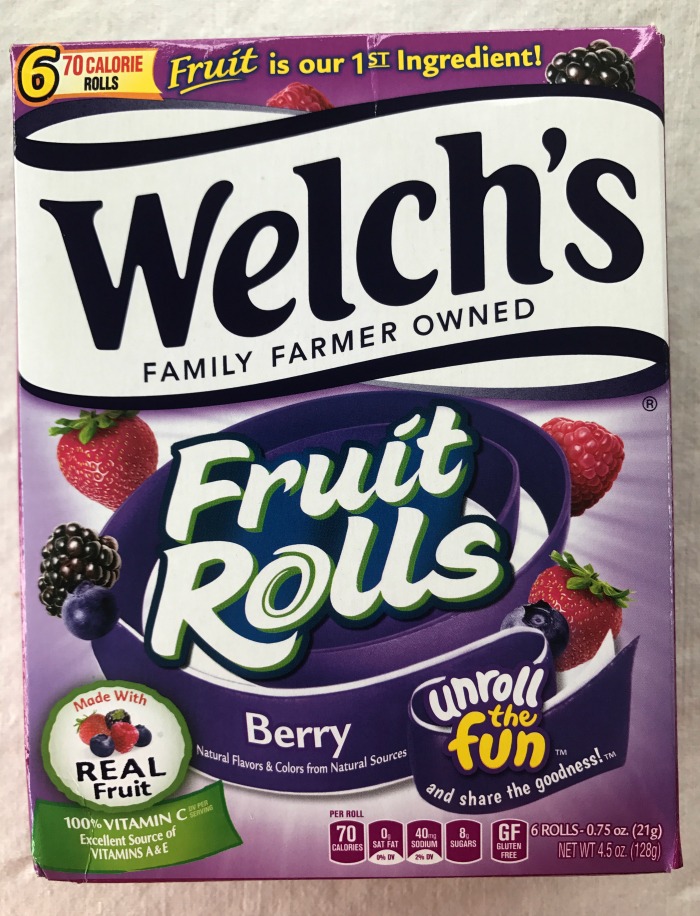 Welch's Fruit Rolls
Who doesn't love fruit rolls?! These mouth-watering fruit rolls are made with real fruit and 100% DV Vitamin C! Try all three mouthwatering varieties! Which one will be your favorite – Berry, White Grape Strawberry, or Tropical Punch? I am loving the juicy "Berry"!
Sunspire SunDrops
As you know, chocolate is my weakness! However, who says it has to be bad for you? The yummy Sunspire SunDrops are a delicious alternative to M&M's®. They offer a great chocolate candy taste you love with no artificial colors, flavors or preservatives!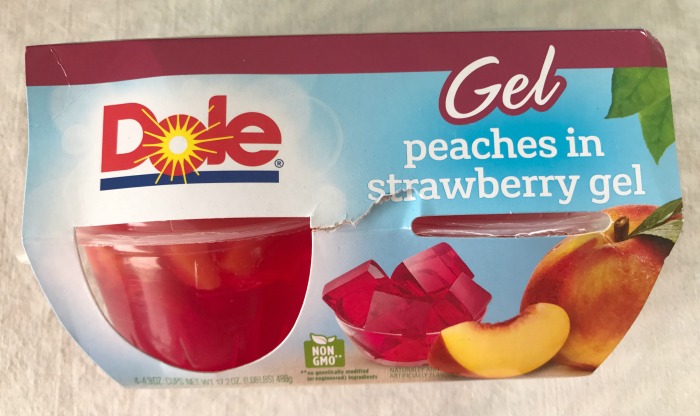 Dole Gel Packs
When you are packing those lunch boxes, think fruit! Kids and adults alike love Dole Fruit in Gels! They are super delicious! They offer the ripe juiciness of fresh fruit and are the fun way to eat fruit!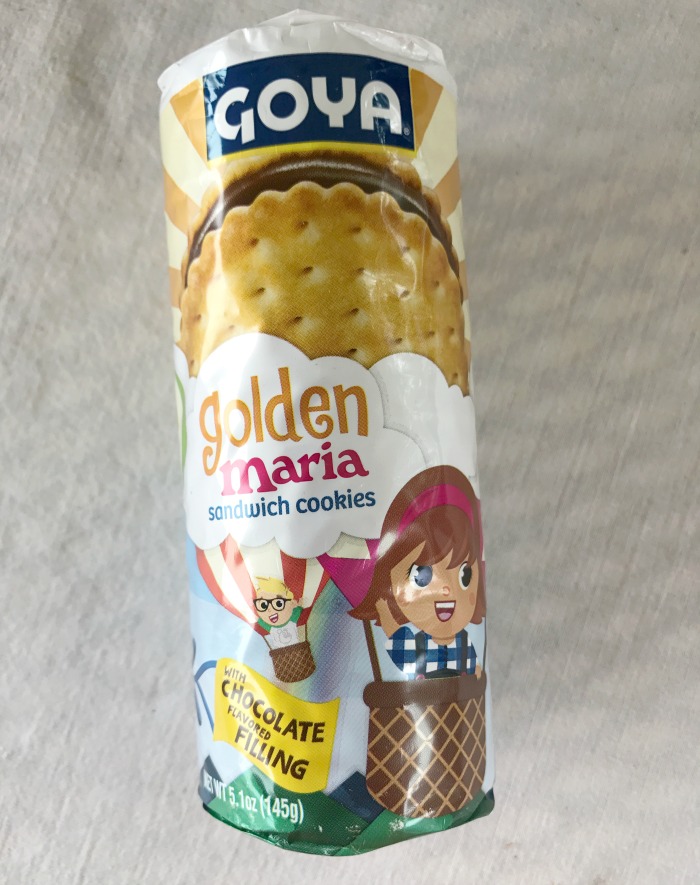 Goya Golden Maria Sandwich Cookies
Looking for great tasting cookies? You will love the delightful Goya Golden Maria Sandwich Cookies! These golden cookies are filled with chocolate cream and are the perfect treat! They make the perfect pairing with a hot cup of coffee for an afternoon snack.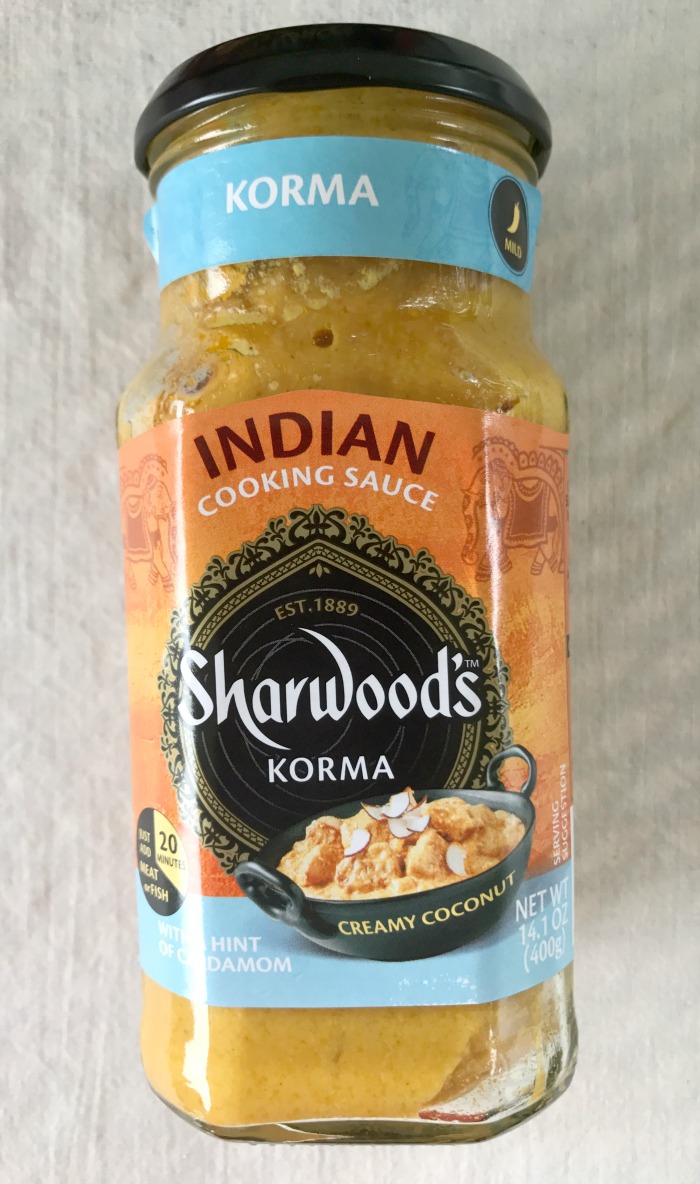 Sharwood's
If you are looking to step up your recipe game, look no further! The Sharwood's Korma Cooking Sauce brings a whole new level to recipes! It is a coconutty classic with cream, tomatoes and a hint of cardamom that elevates your recipes to perfection.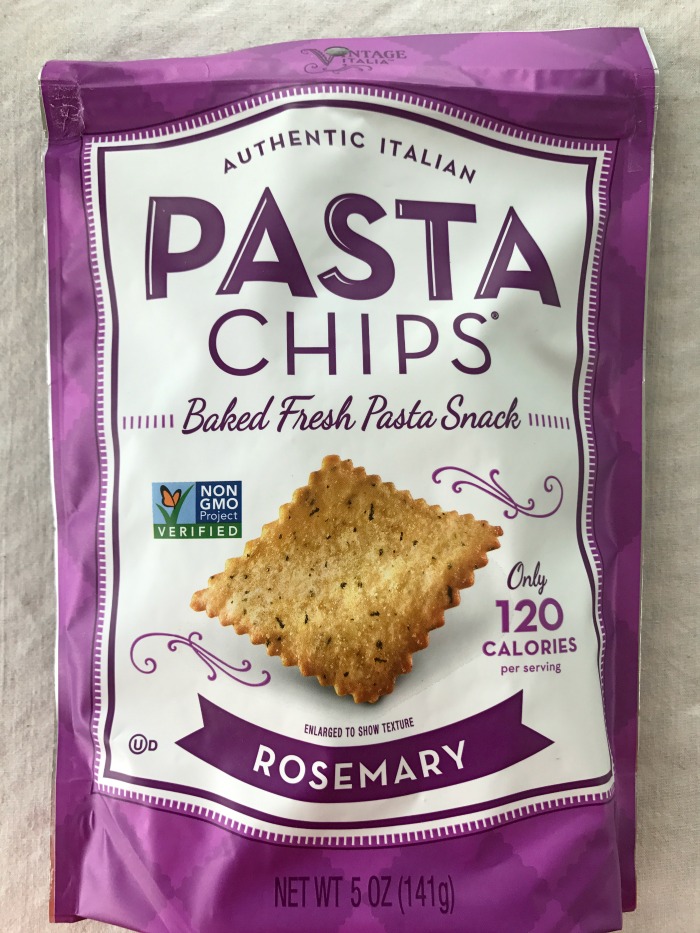 Rosemary Pasta Chips
You know how I love my salty snacks! Well, these Rosemary Pasta Chips are the bomb! They have a delicious flavor and crunch that will satisfy. They use real semolina flour, beautifully seasoned with fragrant, delicious rosemary, that is incorporated into every bite. You can enjoy the magic of Italy wherever you go!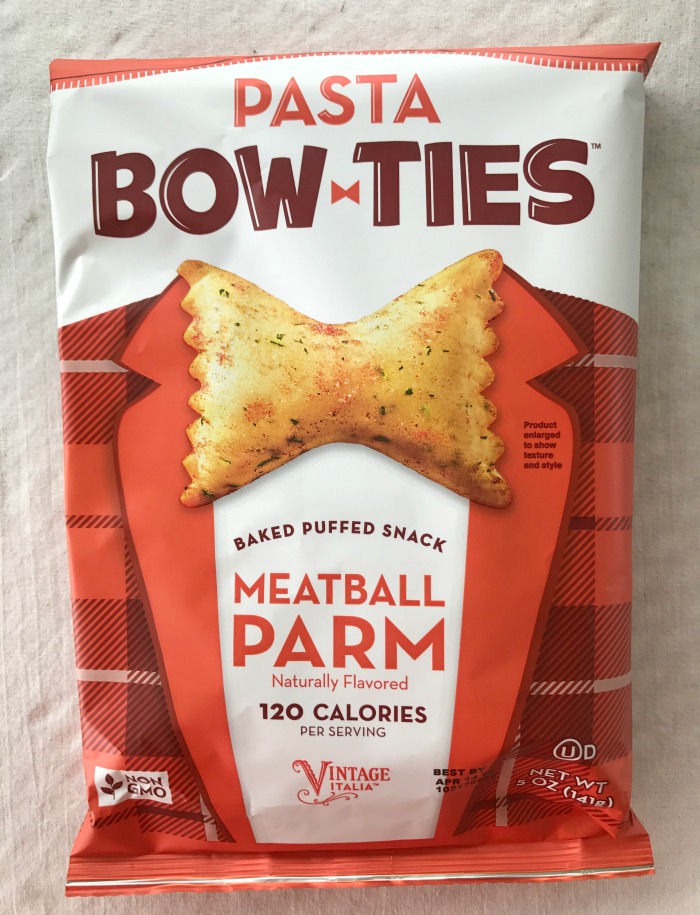 Meatball Parm Pasta Bow-Ties
Ok, who doesn't love meatballs? I am surely not alone here! These delicious Meatball Parm Pasta Bow-ties are the perfect snack! The Italian ingredient and flavors are rich and satisfying. And, they are only 120 calories per serving!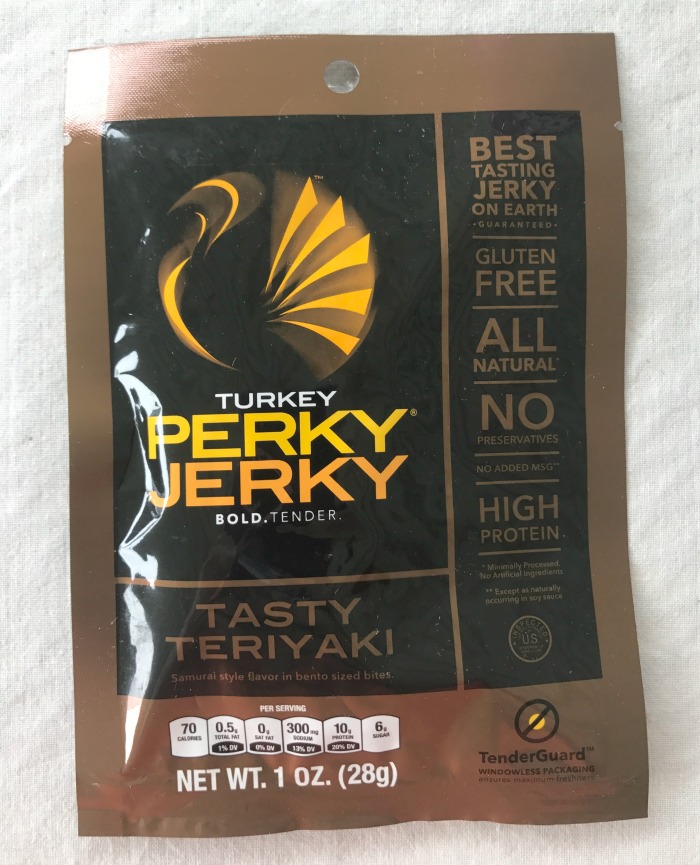 Perky Jerky
Jerky is another weakness of mine! This mouth-watering jerky is handcrafted and marinated for tenderness. Not only does it taste wickedly good, it's good FOR you! High protein, 90 calories, and gluten-free, it's the perfect snack for a hike, a car ride, or a mid-day desk indulgence. Perky Jerky is the Best Tasting Jerky on Earth!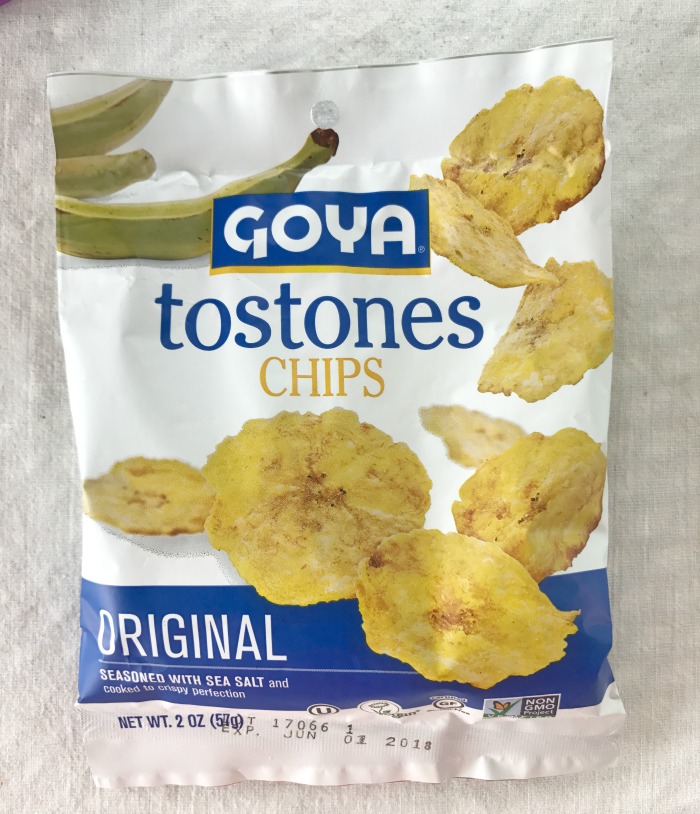 Goya Tostones Chips
The fun Goya Tostone Chips look like bananas, but they're not! They are crispy and crunchy like potato chips, but a little nuttier in flavor and are the perfect alternative to unhealthy regular chips!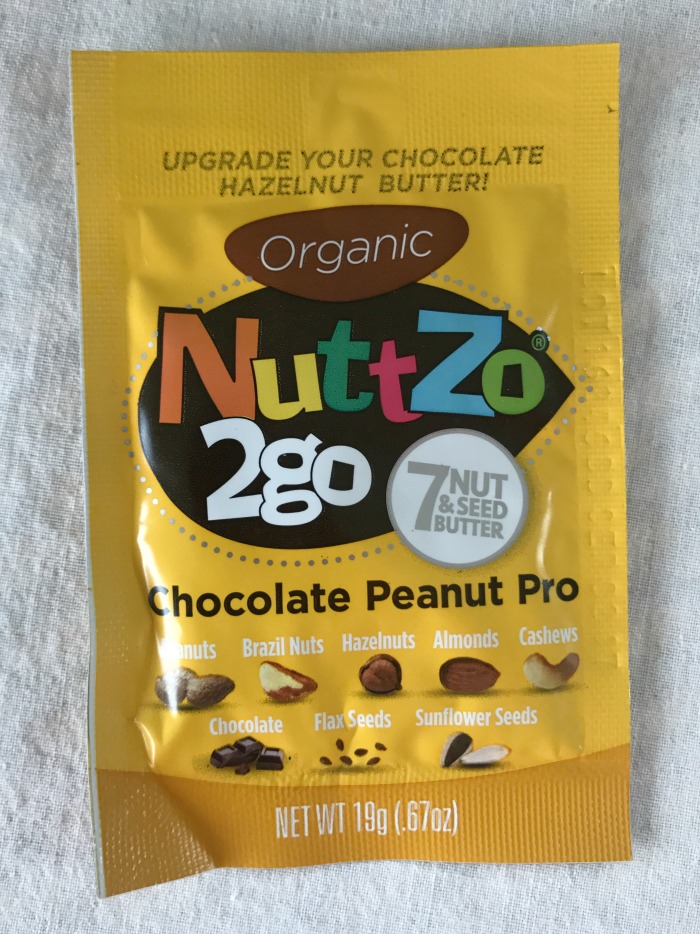 NuttZo
The Nuttzo Organic Chocolate Peanut Butter Pro was new to me. Have you heard of it? NuttZo is a SUPERFOOD and super healthy for you! 100% organic ingredients, non-GMO and gluten free certified. No added oils or sugars. High in Omega-3 ALAs and protein. Vegan, non-dairy and soy free. NuttZo Chocolate has only 2g of sugar per serving vs other chocolate nut spreads with 21g.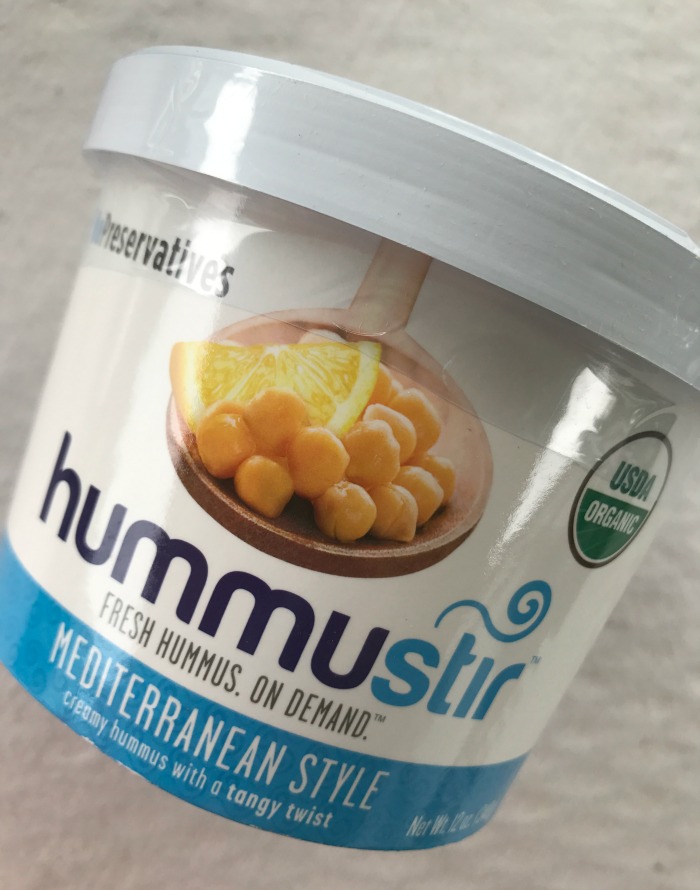 Hummustir
Are you a hummus lover? Now you can enjoy fresh, delicious, organic and preservative-free hummus in seconds whether you are at home, work, or on the go! Hummustir doesn't require refrigeration, so it is easy to pack and carry! Simply stir all ingredients together until smooth to enjoy and refrigerate the rest for up to seven days after stirring.
Would you like to try the yummy Hummustir? You can find it on Amazon. And, especially for our readers, you can get 20% off this month by using discount code FRESH020.  
My August Degustabox contained so many new and exciting products! My taste buds are still doing a little happy dance! Degustabox never disappoints with new exciting flavors! I really enjoy trying the new products each month and love the value I get from my Degustabox! I get to try new products and decide if I like them or not BEFORE purchasing at the store!
Are you ready to Sign Up for a Degustabox Subscription?
Sign up for a monthly subscription with Degustabox for only $19.99, which includes delivery. Receive your Degustabox every month filled with goodies (10-15 surprise products, many new to the market)! And, at this price, it is much less than you would pay in stores! It is a great value and a great way to try before you buy! If you decide it isn't for you, that's alright too! There is no commitment necessary. To cancel, just let them know before the 15th of the month. So, what are you waiting for? Go ahead and give Degustabox a try today!