AutoRight SteamMachine for a Deep Chemical Free Clean!
This post may contain affiliate links or I may have received the product free in exchange for my honest review. See full disclosure for more information.
Next to our homes, we spend a lot of time in our vehicles. Most of us have kids, pets and busy lives. Between work, kids schedules, vet appointments and everyday life, our vehicles get a work out! Along with that comes dirt, spills, pet hair and smells. Then, add in the ordinary everyday grime buildup! Even dashboards, door handles and leather can collect oils from our bodies and hands allowing the dirt to become embedded. And, should we mention the hard to clean, grimy coin holders? After a while, the interior of our vehicles can look dingy and dirty, even though we give it regular cleanings. Getting rid of ground in dirt, grime and the dingy appearance can be hard. That's where AutoRight SteamMachine comes in!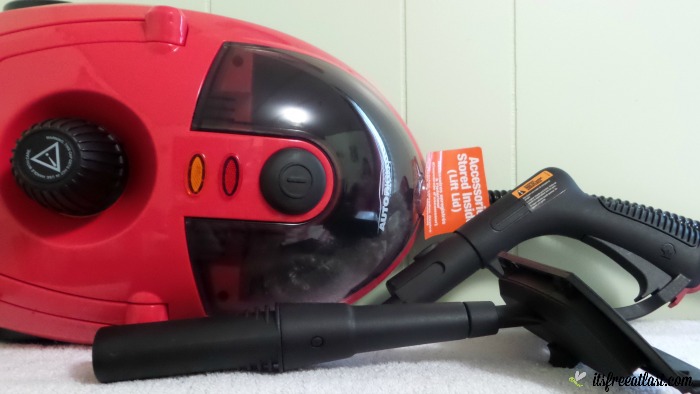 This amazing little SteamMachine deep cleans and disinfects and it does it without using harsh chemicals! It can tackle tough areas like upholstery, leather, carpets, floor mats, vinyl, wheels and windows! It's like having a professional cleaning tool at your fingertips! -The SteamMachine can be used to clean the exterior of your car, though another tool might best fit that job. Pressure washers on BestOfTools are handy and can go hand in hand with the steam machine for a squeaky-clean job on your beloved car.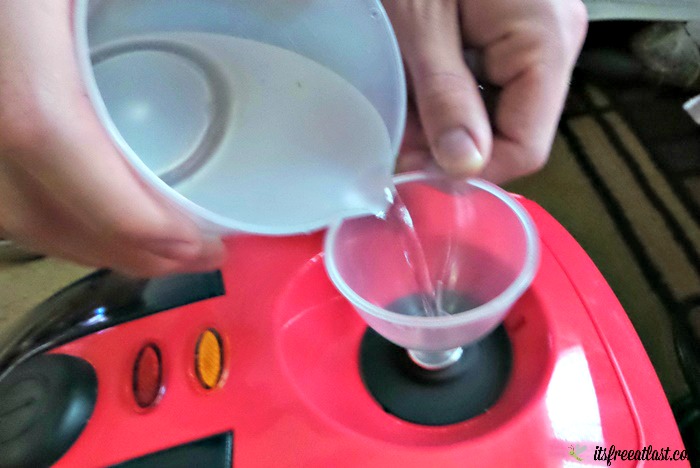 How to Use the AutoRight SteamMachine
The AutoRight SteamMachine is easy to use. To start, simply pour distilled water into the canister and replace the cap. Plug it in and press the power button. In about 8 minutes, the heating element inside will quickly boil the water and create the steam.
Place your attachment of choice on the machine, pull the trigger and direct the deep-cleaning steam to the surface. The AutoRight SteamMachine will run continuously over 30 minutes before the canister needs to be refilled.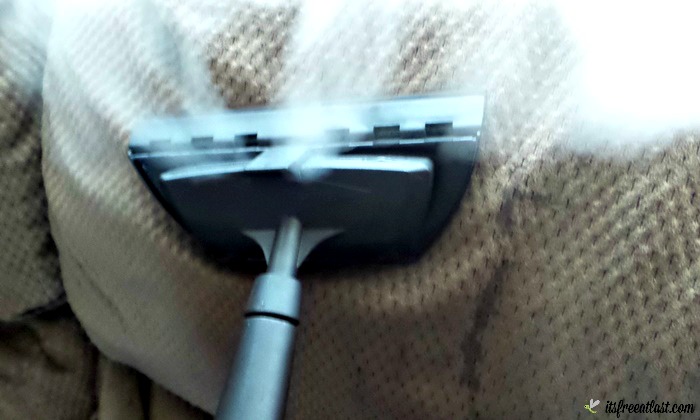 How the AutoRight SteamMachine Works:
With the SteamMachine, the heat of the steam loosens the bond between the dirt and upholstery surface. This makes it easy to simply wipe off with a cloth. If you have leather interiors, the heat of the steam opens the pores and the evaporation of the steam lifts the dirt and oils out where they can be easily wiped away. There are no chemicals involved, so no need to worry about discoloration from cleaning solutions!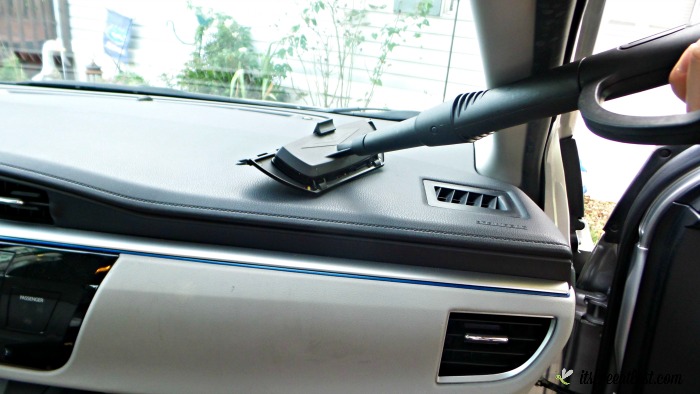 The AutoRight SteamMachine uses 290° F steam, which is powerful enough to disinfect 99% of all germs and bacteria from surfaces, yet gentle enough not to damage leather and other upholstery. Just a simple, yet deep clean! Oh, and did I mention the steamer is compact and portable? It is on wheels, which allows the steamer to follow you as you clean.
After using the SteamMachine and your interior is spic and span, you can apply fabric protectors or leather conditioners to help keep the surfaces clean and protected.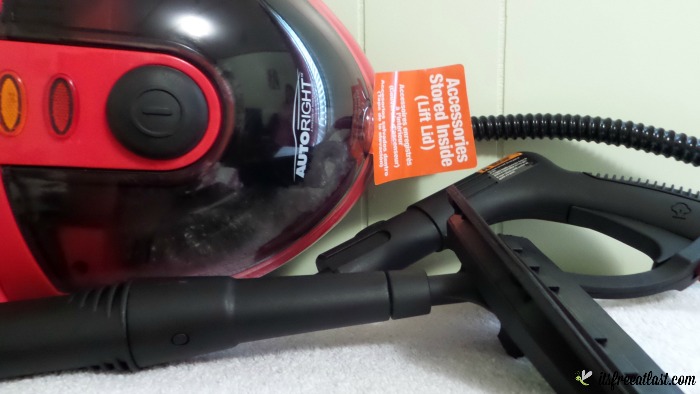 What's Included with the AutoRight SteamMachine?
It comes with a variety of attachments and supplies:
8-foot long reach hose
8-foot power cord
jet nozzle
large rigid nylon brush
small rigid nylon brush
large brass brush
small brass brush
small soft nylon brush (grey)
large soft nylon brush (grey)
microfiber towel
squeegee with terrycloth bonnet
accessory adaptor
crevice tool
funnel and a measuring cup to fill the 40 ounce steam canister
If the interior of your car is looking a bit worse for the wear, I would encourage you to give this nifty AutoRight SteamMachine a try! It will clean and disinfect, leaving your vehicle looking and smelling fresh and clean.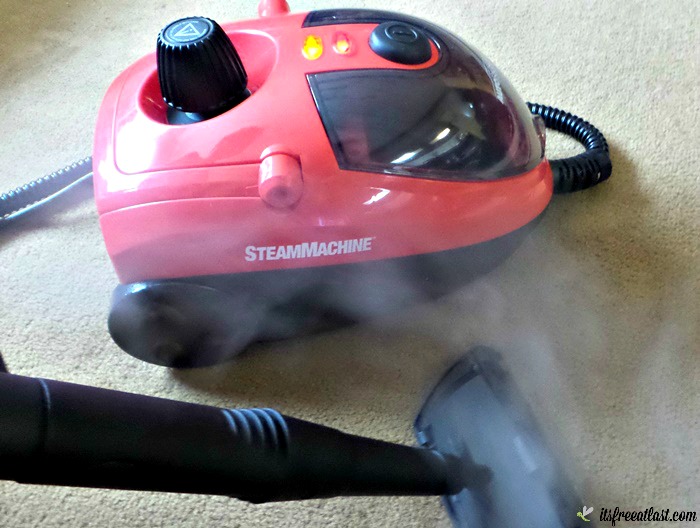 As an added surprise, I have also used my SteamMachine to clean my couch and rugs. It makes quick work of embedded pet hair and stains! Talk about a multi-functional item! For more information, and to purchase, visit AutoRight online today! It is now available on Amazon
Connect socially with HomeRight