Baby Born Mommy, Look I Can Swim! Baby Doll Now Available for Summer Fun
This post may contain affiliate links or I may have received the product free in exchange for my honest review. See full disclosure for more information.
If you are anything like Ava, you are ready for some sunshine, summer time fun and our pool to open up. In anticipation, she has a new doll that will be her best friend all summer long swimming in the pool – Baby Born Mommy, Look I Can Swim! Baby Doll.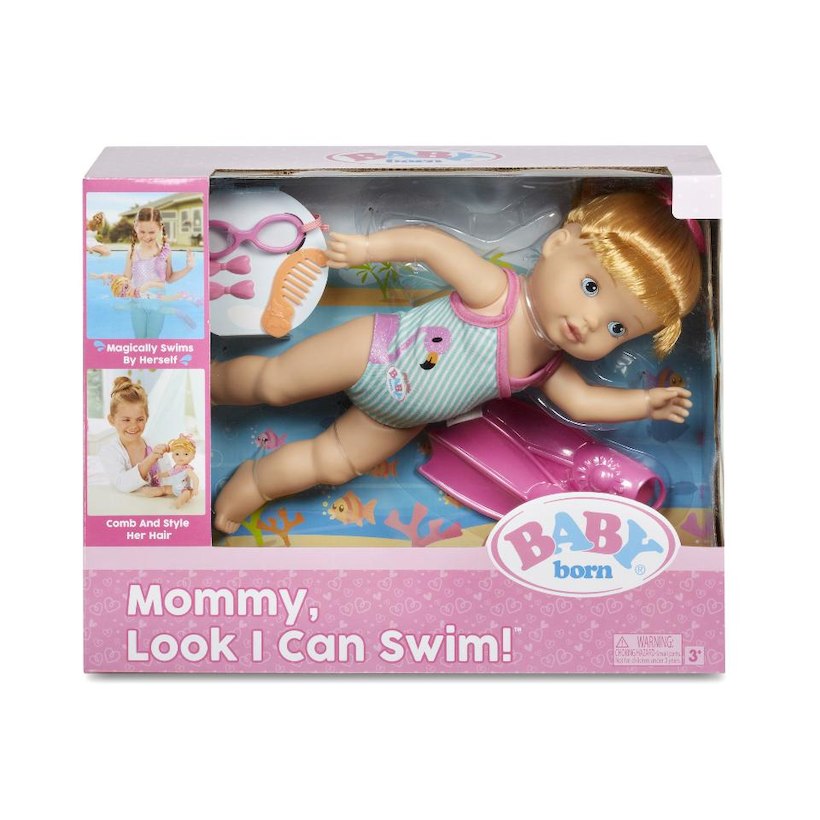 BABY born has touched the hearts of millions of children around the world making them proud doll parents. The latest addition to the Baby born family is going to be delight the hearts of doll-parents everywhere, including Ava.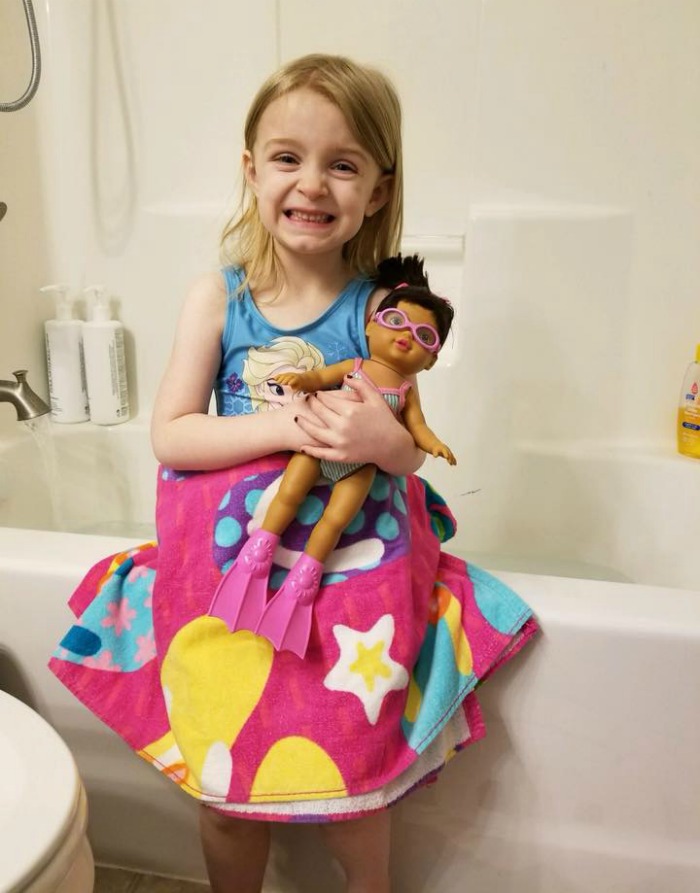 BABY born Mommy, Look I Can Swim! really swims when you put her in water! Place her in the pool or bathtub and she'll automatically move her arms, kick her feet, and turn her head like a real swimmer! Since it is too cold just yet to open up the pool, this doll has joined Ava for bath time and she has a ball watching her swim and play. She comes in her favorite bathing suit, goggles, and flippers. She also has rooted hair for fun hair play! Available in Blonde, Brunette and Curly.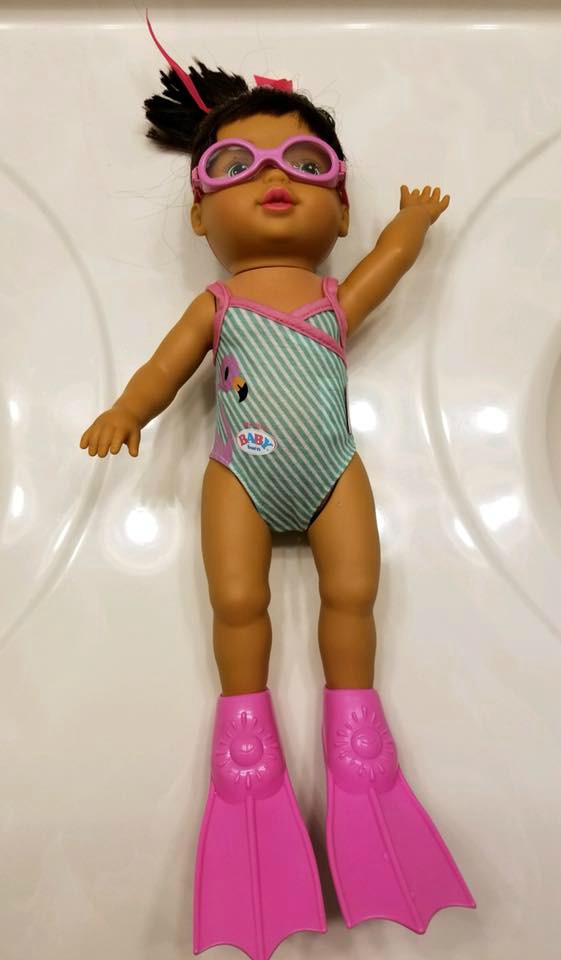 What I love is that this doll shows the basic moves of freestyle swimming and can really give kids an idea of how to move their arms and legs simultaneously. Baby Born Mommy, Look I Can Swim! Baby Doll is available online at Amazon and at major retailers including Target, Walmart, Toys 'R Us and more. Get ready for summer with this doll and watch your little one have tons of fun as they swim together.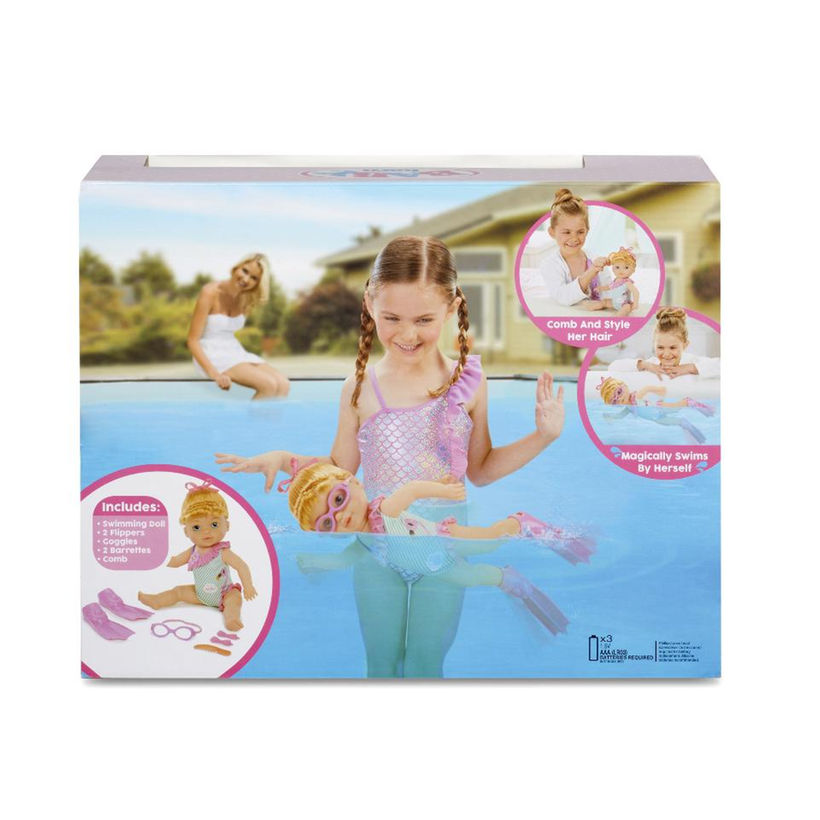 Connect socially with Baby Born