Baby Nursery Do's and Don'ts
This post may contain affiliate links or I may have received the product free in exchange for my honest review. See full disclosure for more information.
Before your baby's arrival, weeks will pass by alternating from excitement to panic. Exciting because you will finally meet your little one, but slightly scary because you want to do everything correctly.
Preparation includes baby proofing every inch and corner of the house, as well as buying all the possible equipment that your baby will need. But other than the whole house, one room, in particular, adds to the excitement and panic, the nursery.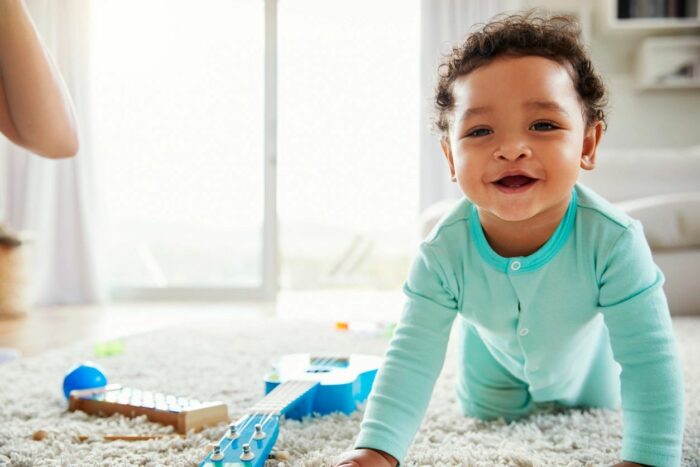 Of course, you and your baby will be spending a lot of time in this area, so designing and preparing it can be overwhelming. You have to make sure all the safety reinforcements are in place. At the same time, it has to be comfortable and healthy. The best humidifier for baby room is going to help combat dry air, which is harmful for babies.
It might shock you that a little human will need that much stuff for his/her room. But before you fall into a spiral of information, why don't you take a quick read of some reminders below. This will help you clear your head a bit so you can make nursery-related decisions better.
The Don't: Not Preparing Ahead of Time
Have you ever heard of the phrase, "Not preparing is preparing to fail"? Well, this is especially applicable when it comes to parenthood. The information and things that you must know might be a lot, but it is doable when you are prepared.
Imagine procrastinating just days away from your baby's arrival. And what if the baby equipment that you're eyeing gets sold-out? Not to mention, you run the risk of forgetting something. This can be a hassle when you already have a tiny human requiring attention from you.
And if you're stressed out due to the lack of time, you'll eventually become grumpy, and it can affect your relationship with your baby and those around you.
The Do: Do Things Ahead of Time
For the nursery, you can create a list of baby essentials and start from there. Look for certain tasks that you can do ahead of time. For example, you can start preparing the room up and down and right to left.
Check the ceilings and floorings and begin renovating them if the room needs it. You can choose to enhance or maintain your flooring, depending on your preference. Carpeted flooring is forgiving for accidental falls of objects, while wooden floors are durable in the long run.
As for the walls, you can opt to use wallpapers or paints. The former can be advantageous because some already come in baby-oriented designs. However, painted walls are easily changeable with some layering. Just don't forget to be mindful of VOCs and other chemical hazards to your baby's health.
If you think about it, you'll spend less time worrying if you have done things ahead of time. You'll have enough days to recheck and test everything out before your baby arrives.
The Don't: Overpreparation
While this "don't" might seem to contradict our previous "do", it just goes to show that balance is important. Yes, you should be prepared ahead of time but not to the point that it can cause you wasted money, time, and effort.
For example, you might end up getting pressured to buy this and that because your friends and family suggest you to. And while they're intentions are in the right place, sometimes, you have to trust your own judgment. Just because some parents used that incredibly expensive bassinet, doesn't mean you have to buy that for your baby as well.
Each baby is unique, and yours might end up not needing/using certain equipment. You might also need to contain yourself from buying things that your baby will not use at the moment. Shop sales and family/friend talks are very influential and tempting to follow. But you can save money, time, and effort by waiting for a bit before purchasing an item.
The Do: Consider What is Essential, at the Moment
You don't have to buy everything that your baby needs from birth to 1st year. Sorry for telling you the harsh truth, but sometimes parents overdo their nurseries with accessories and paraphernalia. To avoid this, cull your list of must-haves by asking yourself, "does my baby needs this immediately?"
You can stick with the basics such as a crib with crib mattress, storage for your baby paraphernalia, and maybe a changing pad. But of course, this can be expanded as long as whatever you're adding helps in convenience.
What you need is to keep the space simple, with a bit of personal touch that your baby can feel peaceful at. You can also focus on the room's focal point and start designing from there. For example, if you find your little one's crib area too bland, you can place your nursery glider close to it. You can also add a wall art/picture or two to give this space a homey feeling.
The Don't: Disregarding the Environment
The environment of the nursery can further be enhanced for your baby's comfort. For starters, one of the easiest elements that you can control is the lighting. You can stick to cooler tones for your walls but you can also add blinds to the windows.
This way, your baby's body clock will have an easier time differentiating night time and day time. You can also purchase a nightlight with warm tones to encourage your baby to sleep. The dim lighting that this device has will also soothe his/her anxiety of being alone. And at the same time, you won't wake him/her up on nightly visits because the room is already illuminated.
Another element that you can control is the nursery's humidity and temperature. Whenever these factors go over or under the optimal levels, it significantly makes it more difficult to feel comfortable. Not to mention, they can also worsen existing symptoms such as congestion and itchiness from colds and eczema common to babies. In contrast, a humidifier in the nursery is capable of soothing the following symptoms.
You can also buy a baby monitor that shows you the room's temperature and a humidistat to regulate the room's air moisture for you. However, be sure that you are also in the recommended humidity and temperature levels when you manipulate them. You can always ask your child's doctor if you want to purchase these types of equipment.
The Best Do: Prioritize Safety and Functionality
Lastly, the best "do" for a nursery is to prioritize its safety and functionality. Whenever you're adding any furniture or paraphernalia, always check its safety features and usability. You can look for ideal sizes, baby-friendly materials, and warranty for each purchase. The overall look of the nursery is important, but it's also possible to achieve an aesthetically-pleasing room without sacrificing comfort, safety, and convenience.