Be Involved in A Better Cause Join the Cab Calloway Foundation
This post may contain affiliate links or I may have received the product free in exchange for my honest review. See full disclosure for more information.
The Cab Calloway Foundation has been changing young lives, schools, and communities around the country as it commits to changing how education should be seen and implemented in our public schools. The foundation is dedicated to changing how we think about learning and innovation, it advocates tapping into the various intelligence of young children and providing them with programs and activities that will help them explore, develop and showcase their talents so they would know that they are good at something. The foundation has also been involved in providing funds for after school programs that keep children in school so that dropout rates become minimal and children get to enjoy being in school. It also believes in the idea that a child's curiosity will be the key to learning, and this is what the foundation has all been about. It is a leader in educational reforms and innovation and it has proven that complementing the learning process and the child's learning styles and intelligence drives their success and completing high school and being able to get into college. As always, education is the great equalizer and there is no better way to improve the lives of Black Americans and Hispanic Americans than making sure that they are able to get a college degree.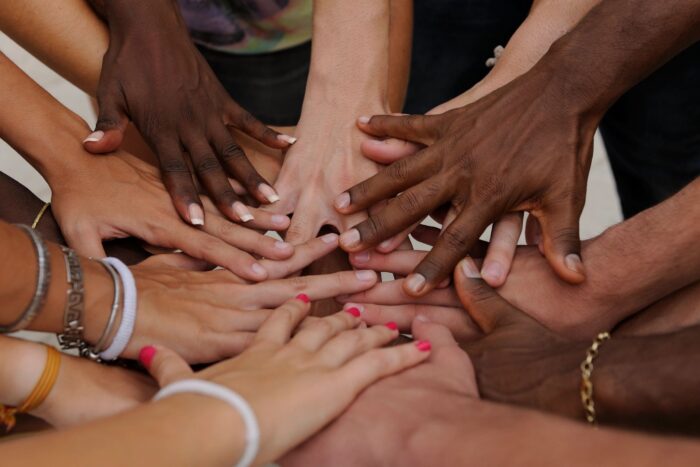 The Cab Calloway Foundation
The Cab Calloway Foundation commenced in 1995 after the death of Cab Calloway as a means of honoring and furthering his musical legacy by bringing music and arts education to public schools all over the country. In 2001 the foundation became a nonprofit organization that allowed the foundation to focus on bringing educational after-school programs and innovating learning approaches to help students become better learners. The foundation believes that honing the innate talents and intelligence of the youth will make them confident and better learners because their abilities are recognized and celebrated. Their self-esteem improves and they can start to believe that their lives will be better because of their education. It is a reality that the current public school system has many things left to be desired, in a time when music and arts are taking a back seat and the focus is on mathematics, language, and science, children are forced into a box and are judged in terms of their scores and grades. Being constantly compared to a standard or a goal stifles the curiosity and talents of these children and they are taught that their talents will not get them anywhere in the future. The Cab Calloway Foundation is changing all of these and showing schools that there is another way, a better way to make children become lifelong learners.
The Cab Calloway Foundation After-School Programs
The Cab Calloway Foundation has been able to initiate, fund, and advocate for various after school programs in different public schools in the country that are found in predominantly black and racial minorities communities. This is to provide young children with the opportunity to develop themselves and hone their talents and intelligence like kinesthetics, music, visual and ethical so that they can become better learners and students, and have a chance of a better future. The foundation has been able to lead hundreds of after-school programs in music and the arts and these are now sustainable programs that the community has also adopted and continue to work with the schools. As such, the foundation has proved that these after-school programs and summer programs work effectively to change the way children see themselves in school and what they can get out of it. The schools where the Cab Calloway Foundation is involved have also been getting successes in creating a more vibrant and happier student body, those who are enjoying learning about new things and performing to the best of their abilities. This is evident in the awards, championships, and even participation in various competitions in the country that the students are getting into. But most importantly, drop-out rates are decreasing and more children are graduating high school and getting into college and other institutions that will create for them a better future. In more than twenty-five years of existence, the foundation has indeed done our students, schools, and communities a great service.
The Cab Calloway Foundation Legacy
The Cab Calloway Foundation is founded on Cab Calloway's lifelong dedication to music and the arts, he was one of the most celebrated Black American musicians and the foundation has remained true to his legacy. The foundation has worked with the Cab Calloway School of the Arts in Wilmington, Delaware to serve as a model school in which the foundation has been able to provide a strings program, a piano program, and a summer program that has strong financial backing and incentives for those who qualify for it. The legacy of its founder and the foundation still remains the same, to find a way to innovate and to bring students, schools, and communities together to elevate, energize and activate projects and programs that are related to creativity, music, and the arts to help build better futures for our children. Thus, if you are looking for a way to contribute to the betterment of life and society, there is nothing more important than education. By supporting foundations like the Cab Calloway Foundation, you are helping children get back on track in school and preventing them from becoming another statistic in the drop-out rates, you are helping in the cause of making sure that our children will have a better future.
How to Donate to Cab Calloway Foundation
If you want to make a donation to the Cab Calloway Foundation, simply go to their official website where you can read all of the things that the foundation has been doing and where your donation will probably go. There is a donate button on every page of the site and you just need to click on it and it will bring you to a new page where you will be given information on what to do in order to make a donation. The site is secure and you know that whatever amount you may give, it will be for a worthy cause.