Sweeten Up Your At-Home Valentine's Date Night with San Diablo Churro Maker
This post may contain affiliate links or I may have received the product free in exchange for my honest review. See full disclosure for more information.
I love sweet anything and what makes it better? That the sweet is fried and has cinnamon sugar which is one of my favorite flavors. Treat your Valentine this year to a sweet, crunchy Churro with a kit from San Diablo Artisan Churros. You will not be disappointed. You can make these in the oven, air fryer. Yum Yum Yum!
San Diablo Artisan Churros are perfect for gifts, special events, parties and celebrations. They handcraft their churros to golden crispy perfection, coat them with sugar and freshly-ground cinnamon and then fill them with your choice of happiness: dulce de leche, Nutella, sweet cream. For nationwide shipping, their churros are made fresh with love, chilled and ready to reheat, fill and devour!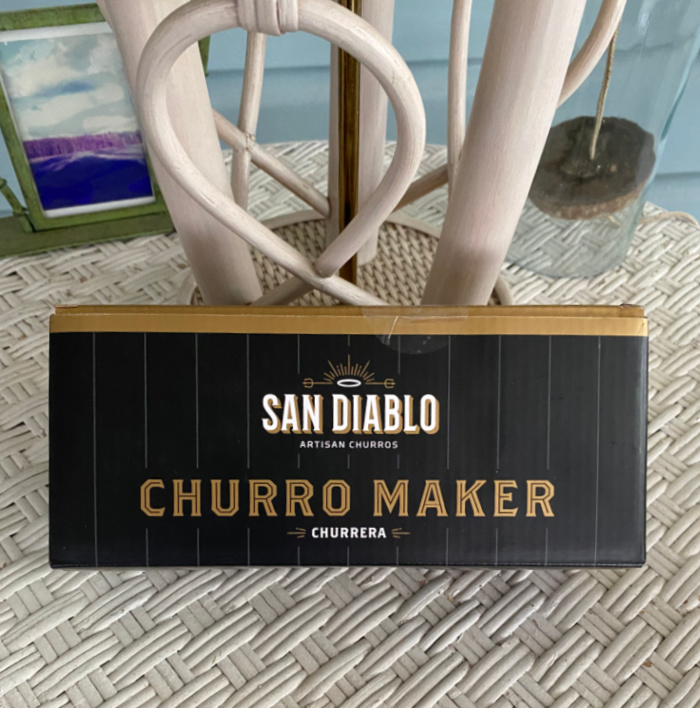 About San Diablo Artisan Churros:
San Diablo Artisan Churros specializes in creating artisan-filled churros for special events and celebrations. The proprietary, award-winning churro dough recipe is made from scratch and fried on-demand. The fried golden brown, hollow-centered churros are filled with "happiness"—gourmet fillings of choice. In a relentless search for churro perfection, the menu has expanded to include seasonal flavors, savory churro offerings, and nationwide at-home delivery. San Diablo members enjoy outstanding quality artisanal food that is undeniably fresh, delicious, and delivered with a unique style of fun. Like their Artisan Churros, San Diablo is filled with social good: supporting local, national, and international non-profit causes.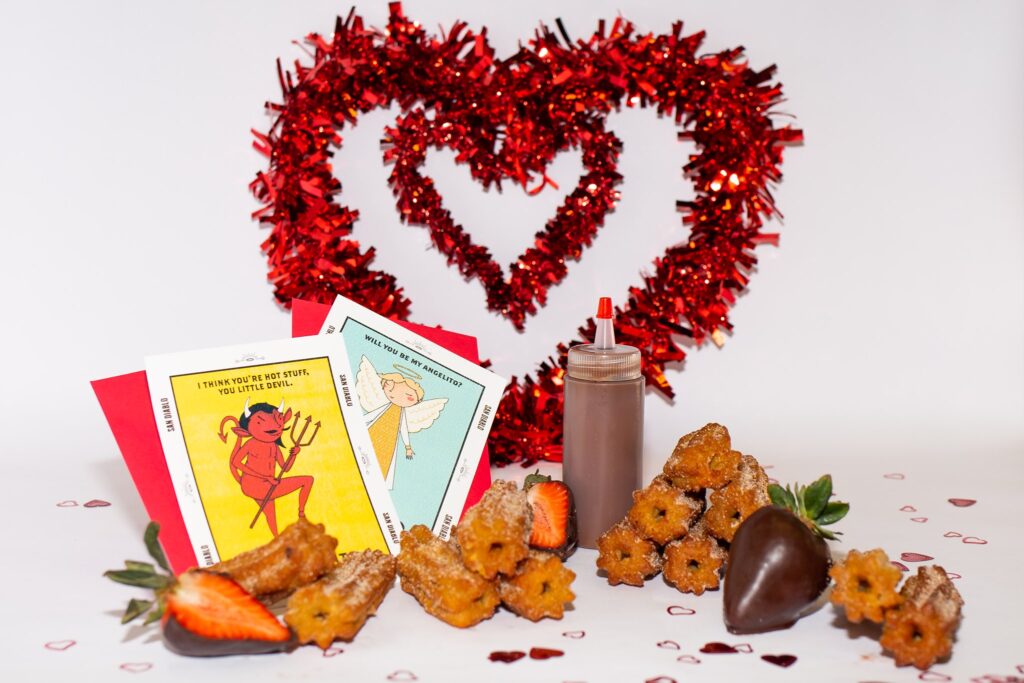 The kit includes one devil's dozen [13] pre-made and chilled mini churros ready to reheat (in the oven or air fryer), fill, and devour. The award-winning churro dough is made from scratch, fried to golden-perfection, and coated with sugar and freshly-ground cinnamon. San Diablo's one-of-a-kind Take & Bake kit gives customers flexibility to fill churros in their home kitchen with filling of their choice, including dulce de leche, nutella, sweet cream, homemade lemon curd, and raspberry. Whether celebrating a special occasion, holiday, or indulging just because, San Diablo's quick and easy Take & Bake Churro Kit is the perfect way to create a lasting memory or sweet escape.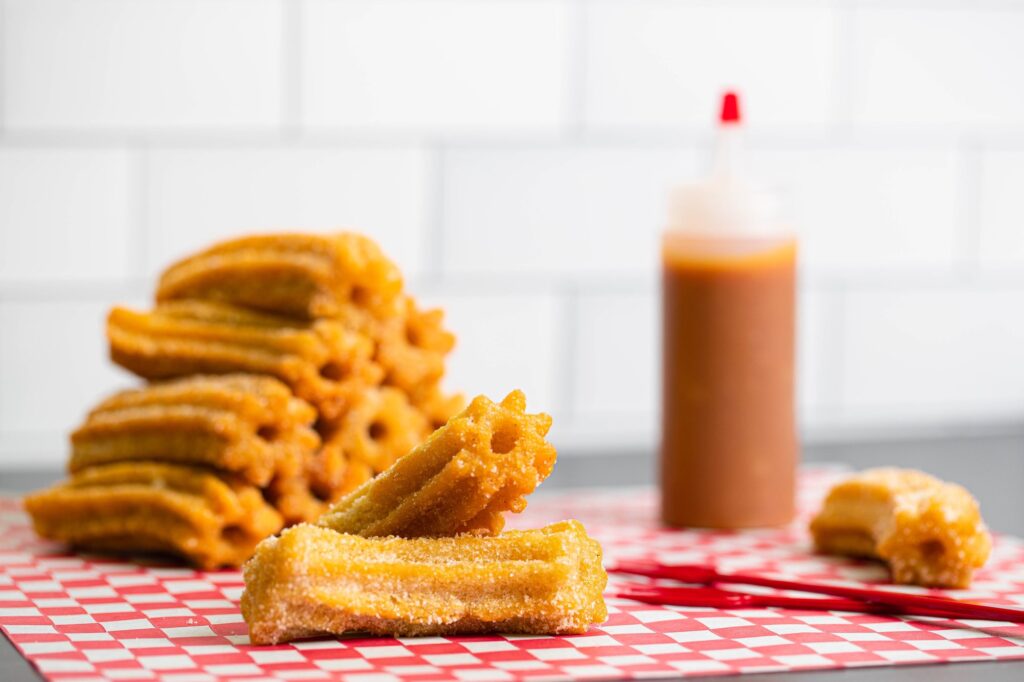 You can purchase your own San Diablo Artisan Churro kit on their Website.
Stay socially connected with San Diablo Artisan Churros for all their latest yummy releases: