Beat the Brain Drain this Summer with STEM, Science & Stacking!
This post may contain affiliate links or I may have received the product free in exchange for my honest review. See full disclosure for more information.
The dreaded Summer brain happens every year. While Summer is a time of breaking from school, there is no need for our kids to stop learning. I am not saying they need study and do homework! That would never go over well, now would it?! However, when they have super fun STEM, Science, and stacking games, it is a different story. Kids will beat the brain drain, learn new things, AND have fun!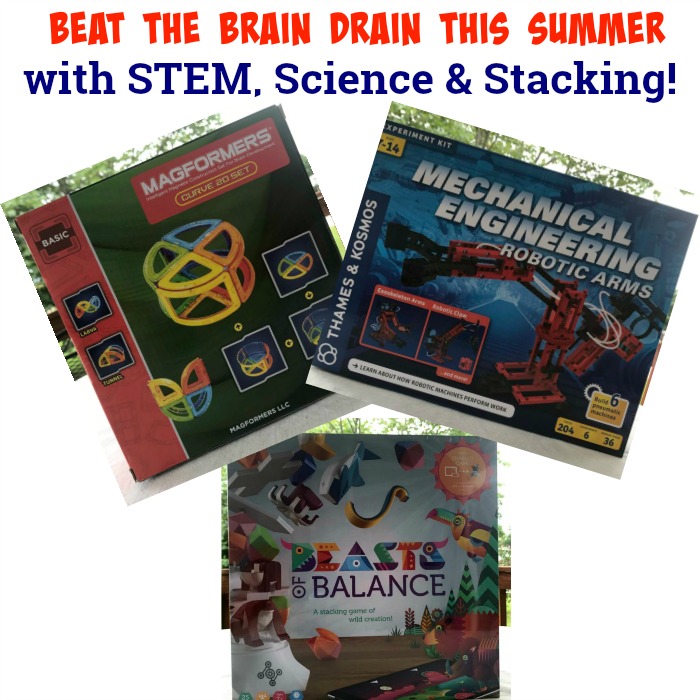 STEM, Science, and stacking games are fun, interesting games that will keep kids busy and their minds active. Their minds are like sponges and quickly soak up information that builds skills and sparks their interest.
Why not beat the brain drain this Summer with these fabulous STEM, Science, and stacking games!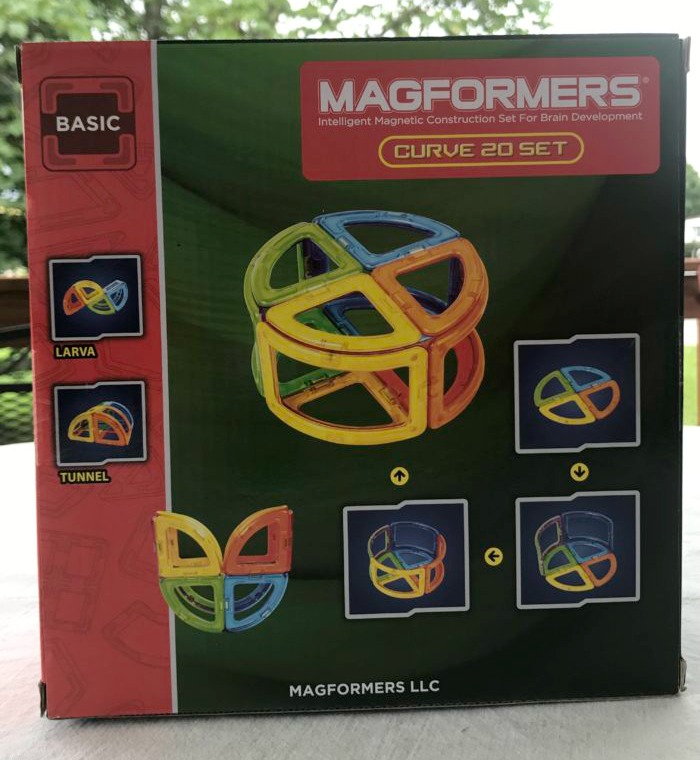 About Magformers
MAGFORMERS LLC is a privately held company headquartered in Canton, MI. Founded with the Architects of the future in mind MAGFORMERS is one of the world's leading manufacturers of magnetic children's toys.

MAGFORMERS® is the industry leader in magnetic building toys for children. They believe it is vital for children to develop through creativity and our patented, 'always attracting' magnetic technology delivers a unique constructional play experience. It is MAGFORMERS® commitment to providing a high quality, reliable product that inspires the creators of the future.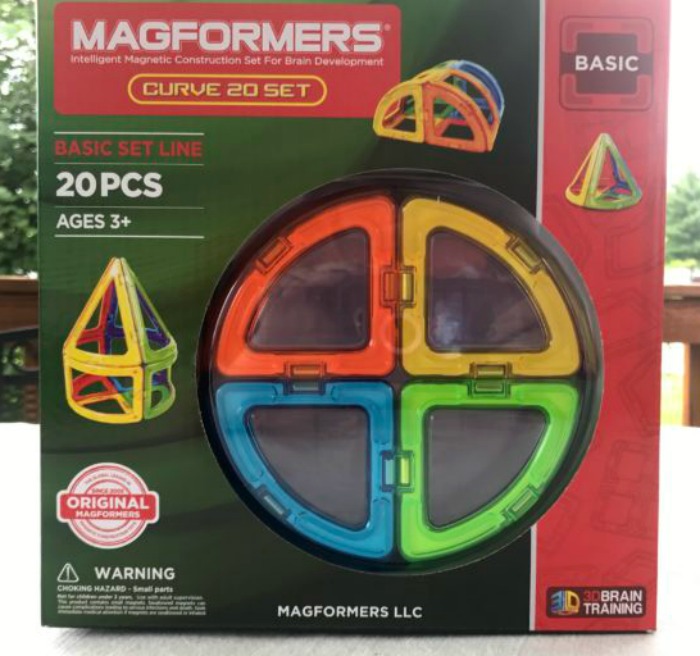 With the fun Magformers Magnetic Toys your child can design and build organic structures with curved 3D magnetic shapes! They will love the all-new Curve 20Pc Set from Magformers. It comes with six geometric shapes, use Squares, Arches, Sectors, Cones, Spheres, Super Arches and Super Sectors to build balls, towers and so much more! Create free-form structures and combine your design with all Magformers shapes to see where your imagination will take you.
Magformers Magnetic Toys are great for ages 3+ with a MSRP of $39.99.

Connect socially with Magformers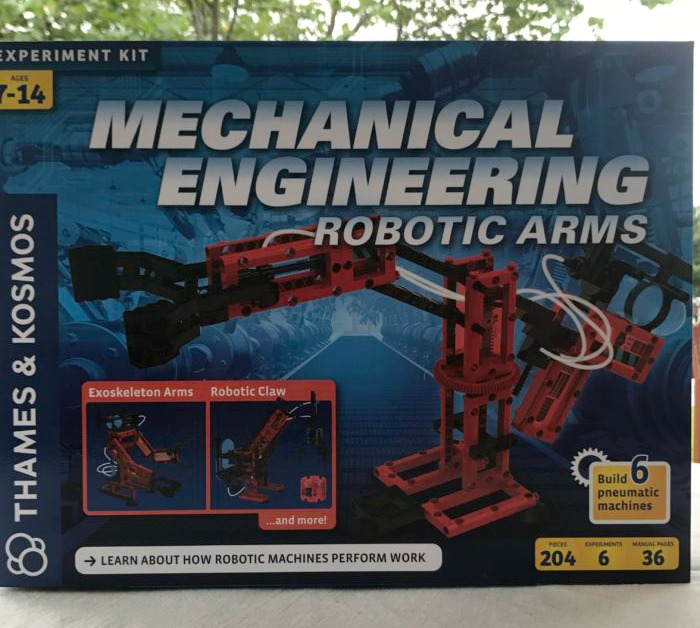 About Thames & Kosmos
Thames & Kosmos was founded in 2001 by a science museum director and her son, who saw the great need and demand for better science education materials — resources for parents and their children that are more engaging, more effective, more relevant, and more fun.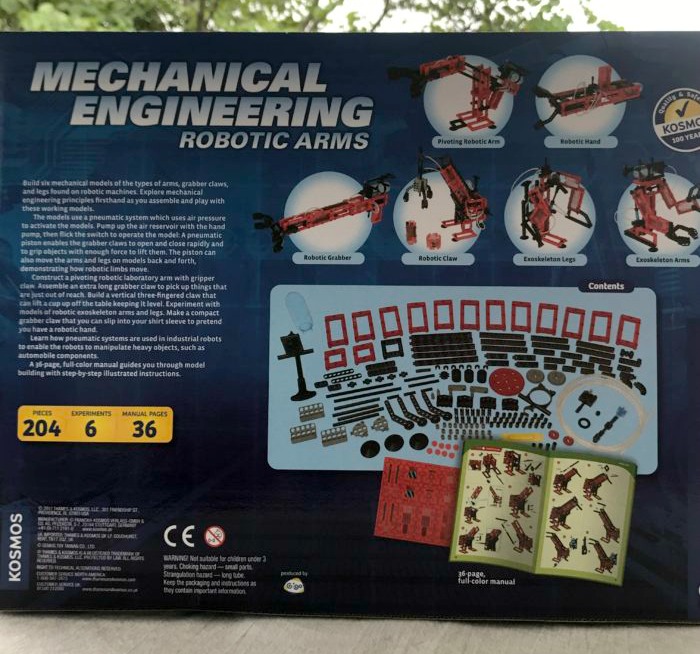 With super fun Mechanical Engineering Robotical Arms from Thames & Cosmos your child can build six mechanical models of the types of arms, grabber claws and legs found on robotic machines. Your child will have the opportunity to explore mechanical engineering principles firsthand as they assemble and play with the working models.
The robotic arms use a pneumatic system, which uses air pressure to activate the models. Pump air and flick the switch to operate the model. Construct a pivoting robotic laboratory arm with gripper claw or build a vertical three-fingered claw that can lift a cup off the table! Learn how pneumatic and hydraulic systems are used in industrial robots to enable the robots to manipulate heavy objects such as automobile components.
Robotical Arms are suggested for ages 7+ with a MSRP of $59.95.

Connect socially with Thames & Kosmos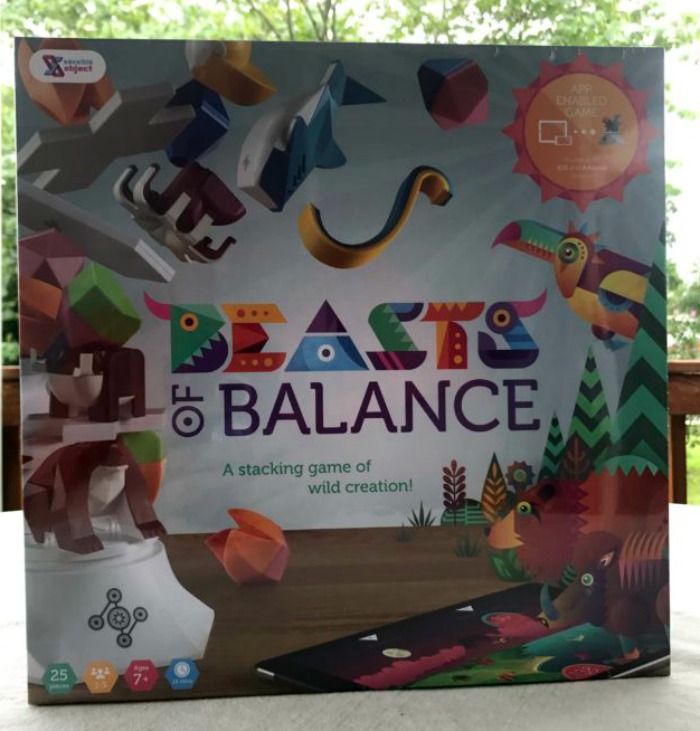 About Beasts of Balance
Beasts of Balance, previously called Fabulous Beasts, is a tasty blend of tabletop dexterity and digital strategy. Stack beautiful pieces and create fabulous worlds on a connected device. Fun? Fun!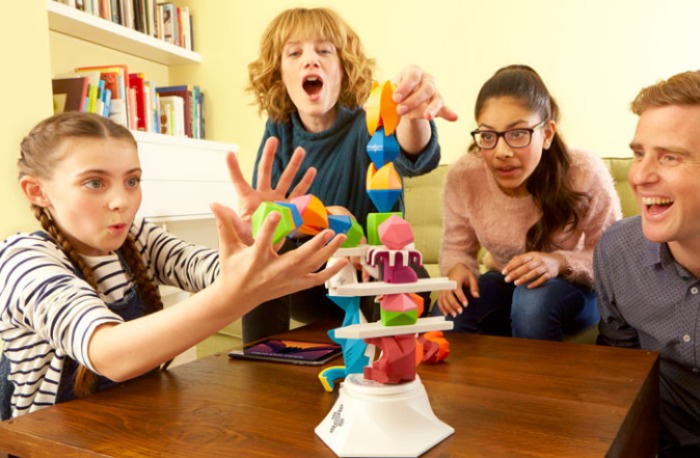 Beasts of Balance is so much fun! It is an award-winning augmented reality stacking game of dexterity, strategy and creation. Players take on the role of Divine Creators, tasked to play solo or with friends to build worlds and reach high scores by stacking magical Artefacts into incredible towers. But this is no standard dexterity game – everything added to the tower interacts with a world that evolves on a wirelessly connected digital device. To succeed, players have to keep their tower and the ecosystem of their world in balance, stacking all 24 pieces and caring for the virtual beasts they create.
Beasts of Balance is suggested for ages 7+ with a MSRP of $99.

Connect socially with Beast of Balance
Want to spark your child's interest and help them build skills? Click the links above to check out these fun STEM, Science, and Stacking games! Your kids will LOVE playing them and who knows where the interest they spark will take them in the future!