Being on the go with a new baby is sometimes a daunting task. Most infants love riding and fall fast asleep in a moving vehicle. But, what happens when you arrive at your destination? The bright light outside of the car wakes them up, right? Instead of having to get your precious little one out in the glaring light and wake them up, it is so much better if they can finish their nap. That is exactly how a BayB Brand Car Seat Canopy and Blanket can help you, and baby, out!
The BayB Brand Car Seat Canopy and Blanket allows your infant the comfort of a shady, cozy place to keep dreaming their sweet dreams. Let us introduce you and then show you these fun, comfy products!
About BayB Brand
BayB Brand Products is the vision of two friends, two dads that got together to make a better life for their families. Bringing high quality products that make parents lives easier. BayB Brand sells baby bean bags, carseat canopies, diaper bags, baby blankets, and other products.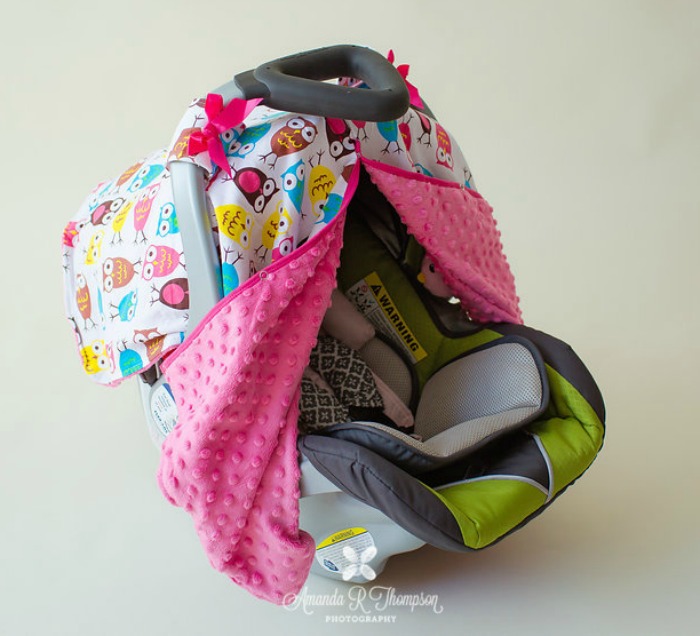 When you leave your home to run errands or go on a trip, taking baby along sometimes throws kinks in the plan. The BayB Brand Car Seat Canopy is the perfect item to take along for any trip with baby on board! As most babies do, they fall fast asleep in the car. Why wake them up when heading into a store or restaurant? With the canopy you can simply place over the car seat and provide them a cozy, dark place to keep on snoozing!
The BayB Brand Car Seat Canopy fits all makes and models of infant car seats, and is machine washable. And you will love all the fresh and bright cutting edge prints it is available in!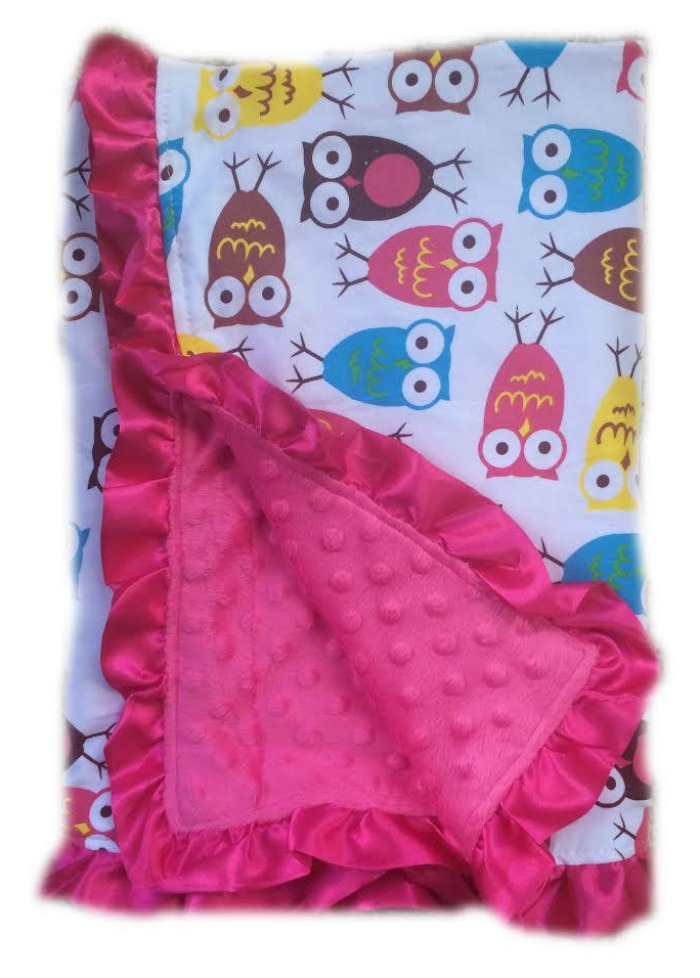 BayB Brand Minky Dot Blankets make the perfect snuggle companion for your little ones! Each of the BayB Brand Blankets is made with minky soft fabrics and is the perfect addition to any carseat, crib or stroller. They are perfect at home or on-the-go! The blankets are available in matching prints with the BayB Brand Car Seat Canopy.
The amazingly soft blanket is machine washable, making it convenient for all the inevitable spills and messes.
BayB Brand Car Seat Canopy and Blankets are a Must-Have!
The cozy and plush, BayB Brand offers adorable matching Car Seat Canopies and Minky Dot Blankets that are made for year-round use! If you have a little one or expecting a little, BayB you will certainly want to place both the BabyB Brand Car Seat Canopy AND the BabyB Brand Blanket on your must-have list. Both items also make great gifts for expecting, or new parents!
Visit the BayB Brand website to browse all the fun colors and designs. Order yours today and keep in mind that both would make amazing shower gifts for expecting parents!
Connect socially with BayB Brand