Bee K'onscious Artisanal Holiday Flavored Honey
This post may contain affiliate links or I may have received the product free in exchange for my honest review. See full disclosure for more information.
Earlier this Spring, I introduced you to a delicious line of honey's that is unlike others on the market – Bee K'onscious Artisanal Honey. I'm excited to share fall and winter flavors that are sure to please your honey-fairing palate this time of year.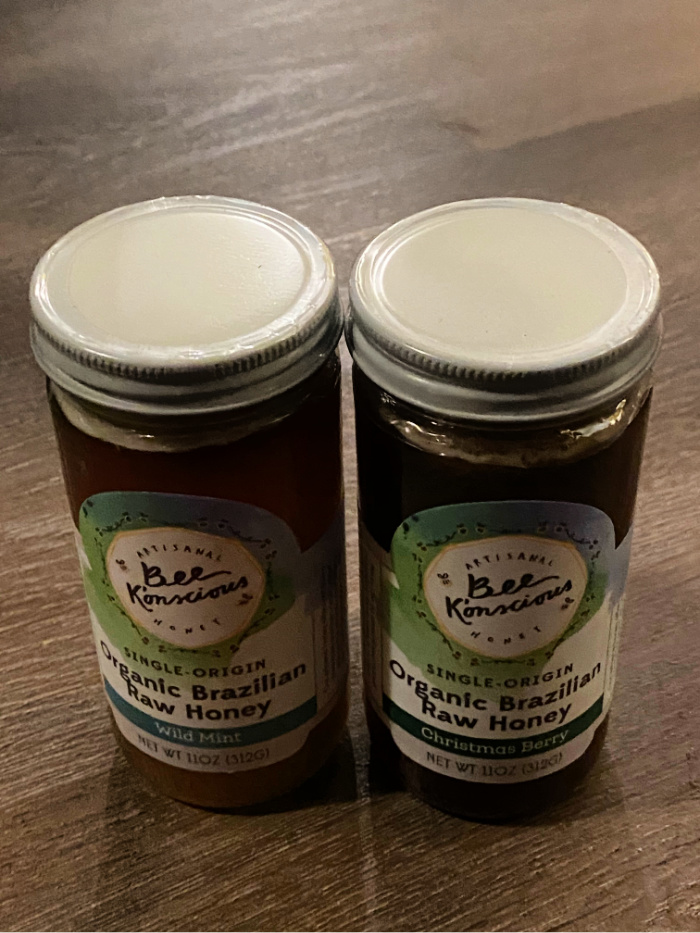 About Bee K'onscious Artisanal Honey
Bee K'onscious is a honey company that navigates the globe looking for the highest quality honeys, harvested and produced by the world's finest apiarists. The Denver, Co-based startup is working towards ending the exploitation and inequality in an industry where economies of scale value quantity over quality.
Bee K'onscious has expanded their line of artisanal honey's to include Brazilian Wild Mint & Brazilian Christmas Berry! Check them out here and order just in time for Christmas.
Bee K'onscious only partners with beekeepers that maintain ethical and sustainable beekeeping practices. The company is also committed to packaging their honey in glass jars and shipping to customers using only recyclable, corrugated packaging.
Stay conected socially to see what other flavors they offer