5 Great Holiday Gift Ideas for Foodies
This post may contain affiliate links or I may have received the product free in exchange for my honest review. See full disclosure for more information.
The 2021 countdown clock is ticking. Those goodie bags and stockings aren't going to fill themselves; you know! If you're thinking ahead to presents, holiday parties, and hostess gifts, look no further than your neighborhood grocery (and AMAZON) for wholesome treats.
Food gifting is a simple and thoughtful way to spread edible holiday cheer. Whether the people in your life prefer something sweet, savory, or just a little indulgent, they'll always appreciate a chance to try something new.
Here are some sure-to-please, easy-to-find gift ideas from KAYCO, America's largest source for trendy, gourmet-forward kosher products.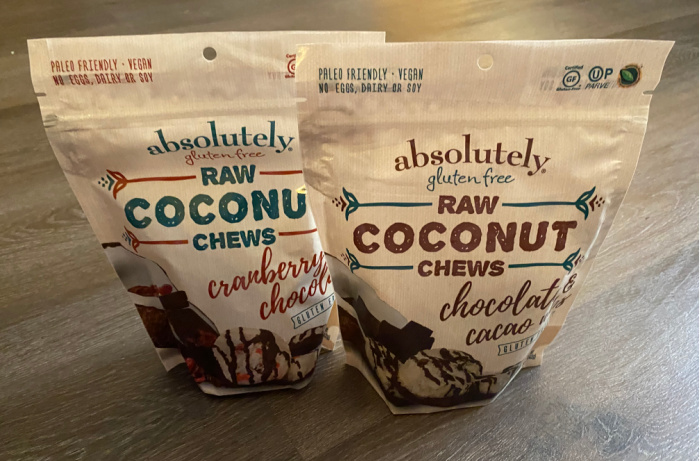 For your nutty friends – Grain Free Coconut Chews from Absolutely Gluten Free are wholesome treats that are dairy-free, soy-free, egg-free, and of course, free of grains and gluten. So, what DO they have? Each individually wrapped bite starts with raw coconut and gets a light chocolate drizzle. Sweet but not too sweet, they're available in Chocolate, and Cranberry (MSRP: $4.49)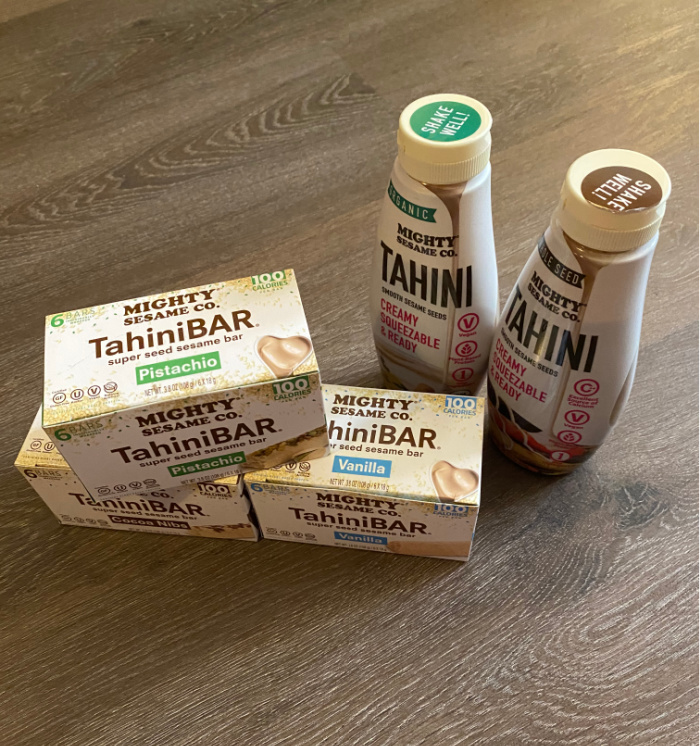 For those on the go – Ancient sesame seeds are finally getting their due. They star in tahini, a trendy, plant based condiment and dressing that's popping up everywhere from hummus and salads to entrees, sides, desserts, and even cocktails. The Mighty Sesame Co. celebrates the tiny superfood with grab-and-go Tahini Bars that are much lower in calories than other energy bars (available in Cocoa Nibs, Pistachio, and Vanilla) and Squeezable Tahini, in 10.9 ounce bottles, and new, convenient single-serve packets. Epicurious anointed Mighty Sesame Tahini The Best Tahini You Can Buy. Mighty Sesame's 100% natural products are vegan, gluten-free, and sustainably sourced. Tahini Bars (MSRP: $4.99), Squeeze Tahini MSRP ($4.99)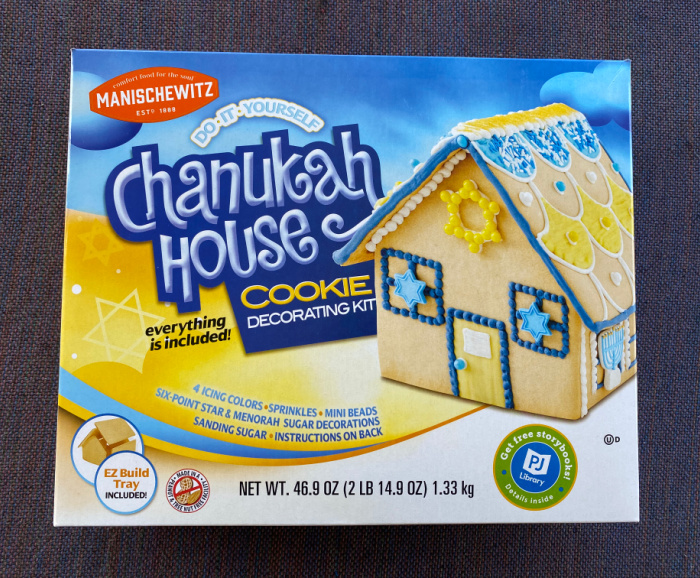 For kids young and old – Create a new family tradition with the do-it-yourself Manischewitz Chanukah House cookie decorating kit. It comes with everything kids need – from cookies and icing to a sanding sugar and a candy menorah – to build their own edible holiday cottage. Best of all, when you give this charming gift, you're also giving the gift of books to children around the world, thanks to a partnership between Manischewitz and PJ Library. (MSRP: (MSRP $12.99 – 15.99) mainschewitz.com/chanukah-house
For teachers, service workers, and anyone who just needs a break – Who can say no to curling up with an intoxicating treat a chilly winter's night? Wissotzky Tea offers an amazing assortment of premium teas and blends from around the world, from classic black and green tea to artisan spiced chai to fragrant herb and fruit infusions. All are non-GMO, so you can be sure your comfy, cozy gift is also a guilt-free indulgence. (MSRP:4.99)
KAYCO/Manischewitz
Kayco is one of the largest producers and distributors of kosher foods and beverages. The NJ based company acquired the iconic Manischewitz brand in 2019.