Best Desserts In The World You Must Try
This post may contain affiliate links or I may have received the product free in exchange for my honest review. See full disclosure for more information.
Who doesn't love to eat desserts? Starting from kids to adults, we all love to enjoy some nice desserts, especially after a heavy meal.
If you are a true dessert lover, then you have to the right place. In this post, we are going to suggest some of the best desserts in the world. These desserts originate from different regions and countries and have a unique taste to enjoy.
The good thing is that you can order these desserts online from the top restaurants. It's just like ordering a vape stick from an online vape store. Now without wasting much time, let's check out the top desserts.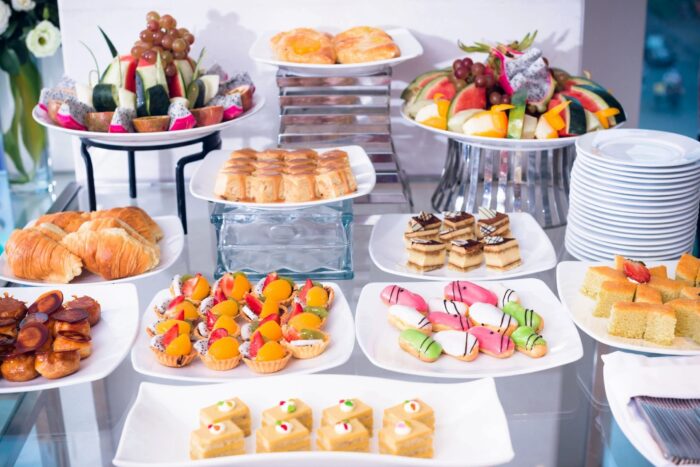 Desserts You Must Try
If you have a sweet tooth, then you have to try out these world-famous desserts.
Pasteis de Nata
When it comes to the best desserts in the world, you simply cannot forget about the delicious custard tarts from Portugal called the pasteis de Nata.
It happens to be a traditional Portuguese custard tart that comes with a flaky and crispy pastry shell. It is filled with a creamy and sweet custard filling. It is best enjoyed with a dusting of cinnamon. There is no way that you can stop just eating one.
Tiramisu
There is a high chance that you have already heard about this dessert. Many of you may have even tasted it as it very popular.
This is a classic Italian dessert that is made of sponge fingers soaked in quality coffee. It has a taste that you have never tried before. Having a tiramisu is the perfect way of ending an Italian feast. The good thing is that you don't have to go to Italy to enjoy this lovely dish. It is now made and served in almost every part of the world.
Churros
Who has ever thought that deep-fried dough sticks would also taste great! This dessert comes from Spain, but it has become quite popular in Latin America.
The good thing about Churros is that you can even find them from some of the street vendors. You don't have to visit an expensive restaurant to have it. It is made from choux-like pastry which is deep-fried in hot oil and then sprinkled with sugar on top. More than dessert, it is eaten for breakfast.
Malva Pudding
The next best dessert dish we have is the malva pudding. This special dish comes from South Africa. It is a type of gooey sponge cake that is made of apricot jam. It is often served with creamy custard or sauce.
If you ever visit South Africa, don't forget to go through the menu cards to order this special dish. It is given that you haven't tasted any pudding cake like this before.
Desserts are the best kind of thing invented by humans. It not only fills your mouth with sweetness but also makes you happy instantly. If you call yourself a true dessert lover, then you have to try out these dishes.