Holiday Gift Ideas from Vtech & Leap Frog for Kids
This post may contain affiliate links or I may have received the product free in exchange for my honest review. See full disclosure for more information.
The holiday season will soon be upon us and you will be thinking about what to get your little ones. These great new items from Vtech and Leap Frog will surely put lots of smiles on your little ones faces. Whether you choose one or both your child will love playing and learning with these great products.
These will also make a great birthday gift, or just as a reward. Kids learn through play!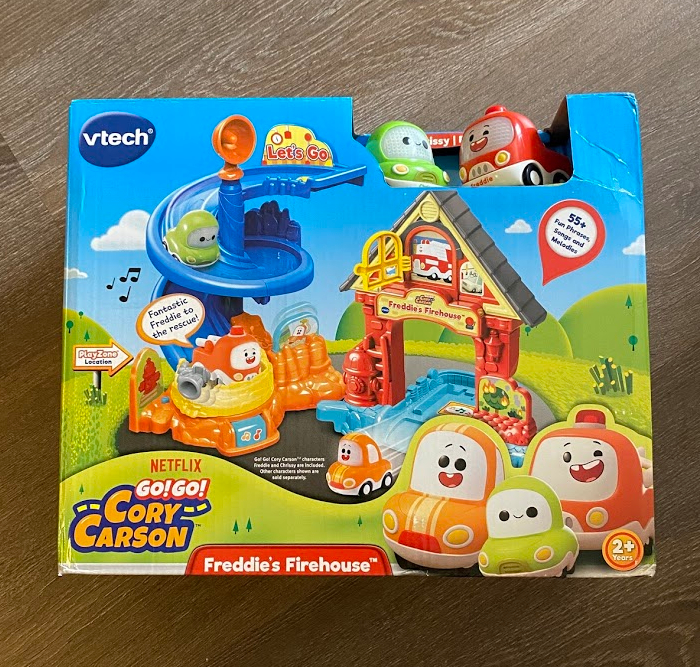 About VTech:
VTech® is the world leader in age-appropriate and developmental stage-based electronic learning products for children. With a variety of educational learning toys like our award-winning Innotab® 2, InnoTab® 2S, the new InnoTab® 3, MobiGo handheld toys, V.Reader and our transforming Switch & Go Dino collections, VTech has an educational learning toy for everyone. For more than 30 years, VTech has been developing high-quality, innovative educational electronic learning products that enrich children's development, through fun and smart play.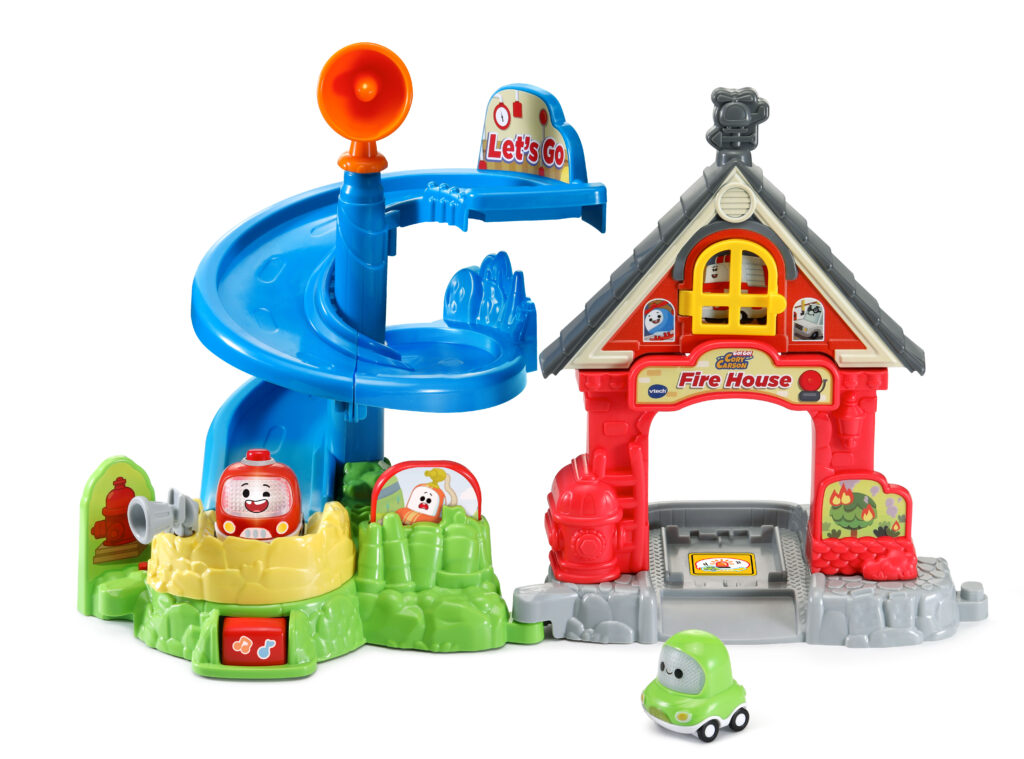 Go! Go! Cory Carson™ Freddie's Firehouse™
Go on a rescue mission with Freddie Firetruck and Chrissy Carson at the Go! Go! Cory Carson™ Freddie's Firehouse™ just like in the original series, Go! Go! Cory Carson™! Freddie's mom Carolyn Firetruck encourages exploration of all the exciting activities the firehouse has to offer with mini characters Freddie and Chrissy. Help Freddie and Chrissy rescue Phil just like in the show. Slide down the spiral ramp to safety while building motor skills, then activate the PlayZone™ location at the bottom to hear each character say unique phrases. Place any SmartPoint® character (sold separately) on the SmartPoint® location at the firehouse door to hear them talk, play music and see them light up. Help save the day!
Vtech's Go! Go! Cory Carson Freddie's Firehouse is available for purchase on Amazon, and Target.
Stay socially connected with Vtech for all their latest product releases: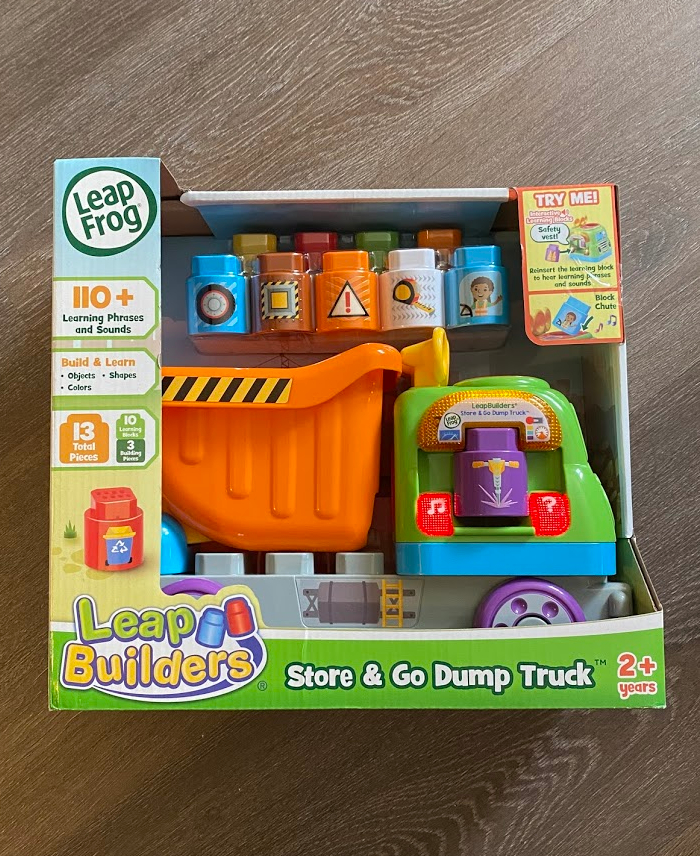 About Leap Frog:
LeapFrog Enterprises, Inc. is the leader in innovative solutions that encourage a child's curiosity and love of learning throughout their early developmental journey. For more than 20 years, LeapFrog has helped children expand their knowledge and imagination through award-winning products that combine state-of-the-art educational expertise led by the LeapFrog Learning Team, innovative technology, and engaging play – turning playtime into quality time that helps children leap ahead. LeapFrog's proprietary learning tablets and ground-breaking developmental games, learn to read and write systems, interactive learning toys and more are designed to create personalized experiences that encourage, excite and build confidence in children. LeapFrog, a member of VTech Group, is based in Emeryville, California, and was founded in 1995 by a father who revolutionized technology-based learning solutions to help his child learn how to read.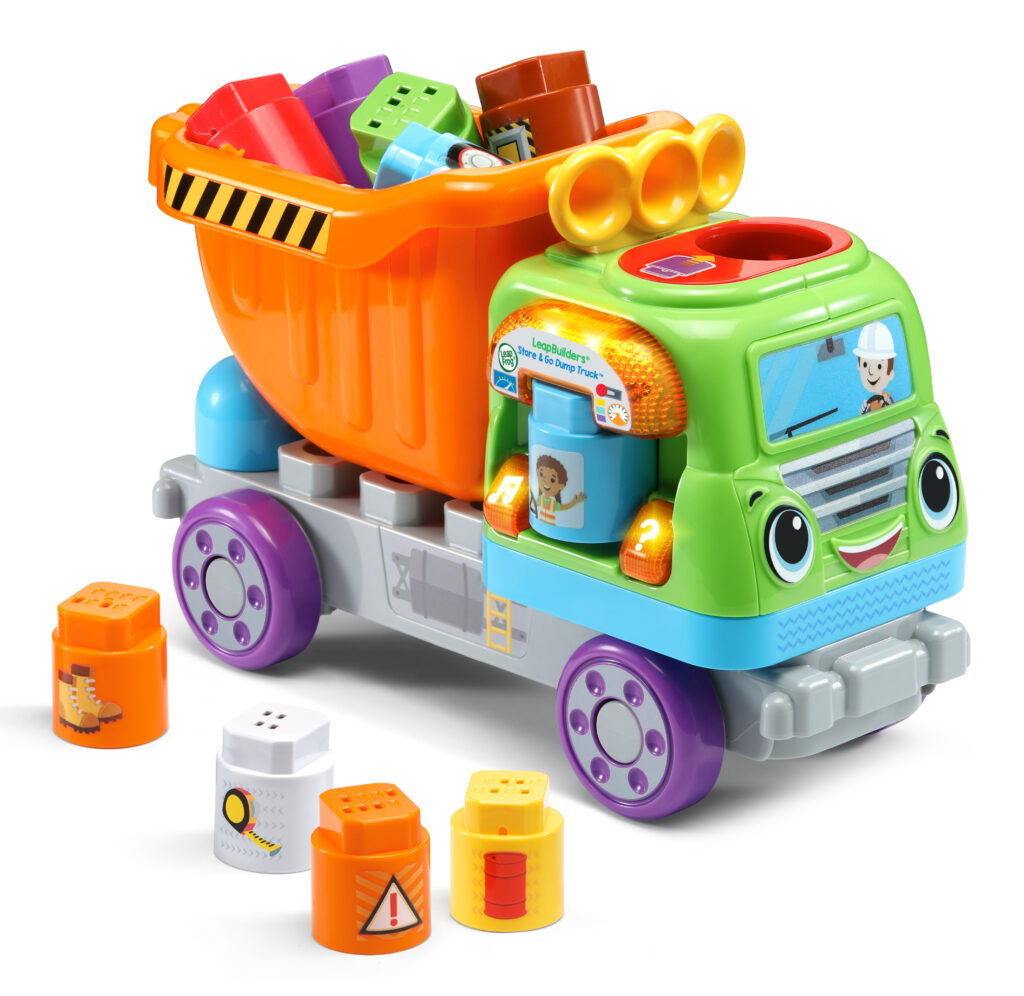 LeapBuilders® Store & Go Dump Truck
Deliver your LeapBuilders to the construction site! This easy-to-build dump truck allows children to build and play with their LeapBuilders blocks. Once assembled, insert blocks into the chute on the truck to launch and store the blocks in the truck bed. Insert any of the 10 Learning Blocks in to the Smart Star unit to hear fun sounds, phrases and songs. The Smart Star unit also encourages independent play by triggering fun sounds as you build.
Insert the 10 double-sided learning blocks into the interactive Smart Star cube to hear 110+ sounds and phrases that introduce vocabulary and shapes

Drop the blocks down the chute and into the bucket to trigger cool sound effects and store the blocks

Press the question button to hear requests to find a specific block; press the music button to play songs

13-piece set has everything to build a dump truck and more; works with other LeapBuilders sets (sold separately)

Intended for ages 2+ years. Requires 2 AAA batteries. Batteries included for demo purposes only. New batteries recommended for regular use
LeapBuilders Store & Go Dump Truck is available for purchase on Amazon and Walmart.
Stay socially connected to Leap Frog for all their latest products: