Best Movies on Disney Plus
This post may contain affiliate links or I may have received the product free in exchange for my honest review. See full disclosure for more information.
Disney Plus is a new platform, most of us have been using Netflix for years. Although, it seems that recently Netflix has been on the decline and other platforms have been taking over. This is for several reasons, recently Netflix originals haven't gone down very well with fans and the platform has been criticised heavily. A platform like Disney plus on the other hand has only been praised and updated with exciting new movies and series on the regular! Disney owns so much that you can access a range of different movies on it that you'll never see on Netflix! If you are a fan of movie franchises such as the predator or the MCU then you'll love Disney plus. There's really something for everyone. You can also access a bunch of classic animated Pixar movies that shaped many of our childhoods! Being able to back and watch some of these movies gives us a fantastic and nostalgic experience that no other platform can match. If you've just bought your Disney plus prescription and you can't choose what to watch due to being spoiled for choice, today we are going to help you out by talking about some of the best movies on Disney plus! Oh, and it's probably worth mentioning that if you are looking to upgrade your viewing experience even further, then having a large TV mounted to the wall is the perfect addition to capture that amazing cinema feeling from the comfort of your very own bedroom or living room! Click here for TV wall mounting services.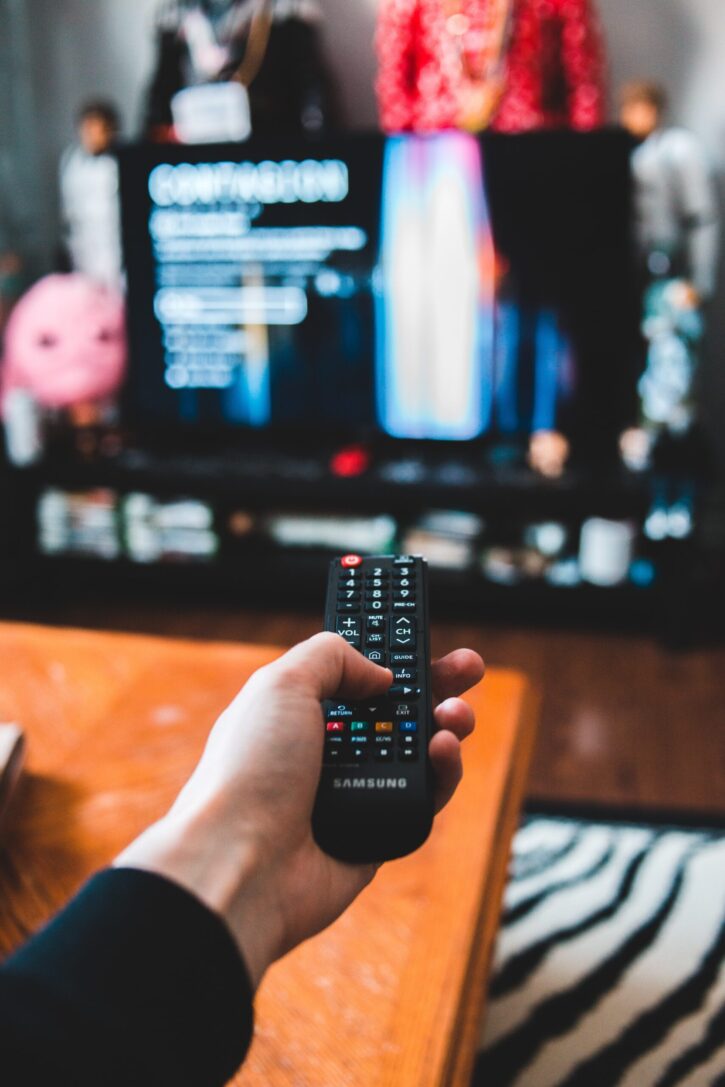 Prey
Prey is one of the best movies on Disney Plus, and it's brand new! fans of the predator series have been dying to watch this since it was announced. Sadly, many fans feel as though many predator movies since the first two have been disappointing. This movie, on the other hand, is just something else. Many fans didn't expect this movie to live up to the bar it had set with its first movie with Arnold Schwarzenegger in 1987. This movie takes place way before the original and tells the story of a much less experienced predator visiting earth in the year 1719. A cunning warrior aims to protect her tribe from the terrifying alien that hunts for no reason other than sport with its insanely advanced technology. Considering critics are calling this one the greatest predator instalment since the first movie it's a no-brainer to give it a go, although we would recommend you watch the original first so you can understand the roots of the series in order to appreciate its predecessors. Oh, and by the way this movie isn't for kids, you should probably avoid this horror sci-fi if you aren't a fan of movies with violence and such.
Monsters University
This movie is without a doubt drastically different from the movie we just talked about, but we thought we would provide you with a few diversified suggestions. Monsters University was the second instalment of Monsters Inc that was set before the first movie. This one is perfect for a family movie night; it can be enjoyed by all ages. The movie follows the story of how mike and sully made friends in university, they create a team and compete in a scary competition. The movie is filled to the brim with brilliant light-hearted comedy, the animation alone is a joy to watch. The first movie of this series was a classic and gave us all some great memories. It's great that today's generation of children have a brilliant Disney Pixar film that they can remember too. This is why Monsters University is one of the best movies on Disney Plus.
White Men Can't Jump
White men can't jump is a classic, it follows the story of two basketball hustlers. Billy has some serious basketball skills, but many African American players assume he can't play the sport due to the stereotype of white men not being good at basketball. Billy makes his money by taking advantage of this stereotype and cons African American players into making bets against him due to their unfair assumptions. Sidney, a talented yet cocky player falls victim to this scam and proposes a partnership to Billy to increase their chances of winning money by fooling them into picking Billy as Sidney's teammate. Gloria, Billy's girlfriend, isn't happy with Billy's gambling and urges him to get a real job, but Billy struggles to leave the gambling lifestyle behind, despite being in trouble with mobsters over unpaid debts.
We hope that our list of the best movies on Disney plus has provided you with some cool suggestions! In fact, there are so many great movies on Disney plus that we would never have enough time to talk about them all! If you don't like the look of these movies, then a cool recommendation would be to start watching a TV series instead! Disney Plus has many brilliant series that you are bound to fall in love with after a few episodes, why not check some of them out?