Best Supplies to Give Your DIY The Best Finished Result
This post may contain affiliate links or I may have received the product free in exchange for my honest review. See full disclosure for more information.
When it comes to a professional finish for your DIY project, you don't necessarily need the most expensive tools or supplies to create a stunning result. But there are some items that as a DIYer, you should always have to hand, and they don't have to be expensive.
We've put together an essential list of the best supplies to give your DIY the best finished result.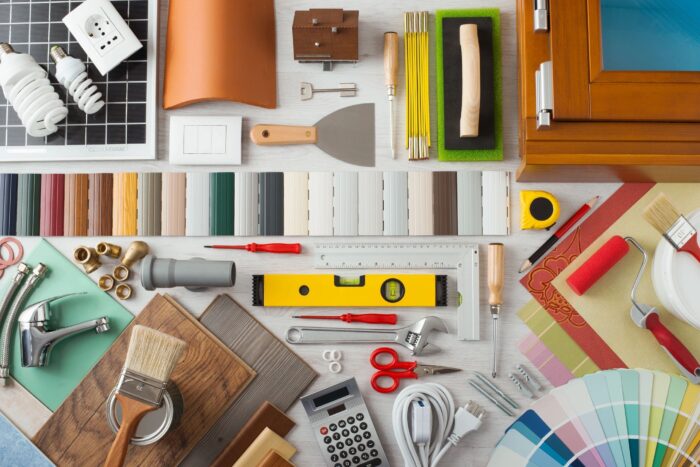 Dry Line Walls
For the best possible finish and to enable you to decorate a room or wall quickly, you need to use dry lining materials to give that smooth finish. Using dry lining is a better alternative to wet plaster and much easier than re plastering all together.
Masking tape
For creating sharp, clean lines and keeping paint off door frames and skirting boards, masking or painter's tape is an invaluable addition to any DIYer's supplies box. Use when prepping a room for painting and not only do you get a professional finish, but you'll save time cleaning up any excess paint.
Quality paint brushes
To keep that paintwork flawless, investing in quality paint brushes is always a good idea. Look for brushes that maintain their bristles as you don't want to be picking out loose hairs after you paint. Get a selection of widths as well as a couple of angled brushes so you have a paintbrush for any occasion. And don't forget your paint brush cleaner, so you can keep them in tip-top condition that will last.
Caulking gun
You may feel confident enough to do your bathroom sealant 'freehand', but for the very best finish, we always recommend using a caulking gun. Whether you choose a manual or pneumatic design, a caulking gun enables you to get a consistent bead of caulk that not only effectively seals the gap but looks smooth and neat.
Sugar soap
As part of your DIY 'prep, prep, prep' mantra, getting a clean surface before you start is often the first step. And sugar soap is the ultimate DIYer's grease and dirt buster. Safe to use on paintwork, as well as enamel surfaces and vinyl wall covering, sugar soap preps a surface for painting by cutting through the grime to leave a surface that your fresh paint will nicely stick to. Inexpensive and available in handy spray bottles, sugar soap is a DIY supplies essential.
Sanding paper
For the perfect wooden surface ready for varnishing or painting, sanding paper is a must. And as it is available in a wide range of grits – that's the size of the abrasive surface, from fine to coarse – there's a piece of sanding paper for any job. And, for extra timesaving on larger jobs, an orbital or palm sander is a great investment for any DIYer.
Level
Getting that perfectly straight and level line is an art that all DIYers want to perfect and with a level (or a plumb for vertical lines), you can take out the stress and guesswork. For fixing shelves, fitting door frames, building worksurfaces, to name just a few applications, a level is an inexpensive yet priceless addition to any toolkit.
Toolbox
And finally, how you store your supplies is another essential to getting the perfect finish and having a good quality, lightweight toolbox is a must. Stocking your toolbox with the tools and supplies you need for a specific job means you will always have the right essentials to hand, whatever your DIY project.