Help Clear Up Your Babies Skin with EmBeba Rash Protection Balm
This post may contain affiliate links or I may have received the product free in exchange for my honest review. See full disclosure for more information.
Having a newborn with sensitive skin that has broken out into a rash can be really concerning, and upsetting. You only want best for your baby and help their poor skin heal and make the pain go away. This great product from EmBeba will help you do that. It is easy to use, and fast acting. It also works great for older kids too. My son has terrible eczema and winter is really the hardest season on him. I applied this to his skin and it helps with the itching and stinging that comes with bad skin.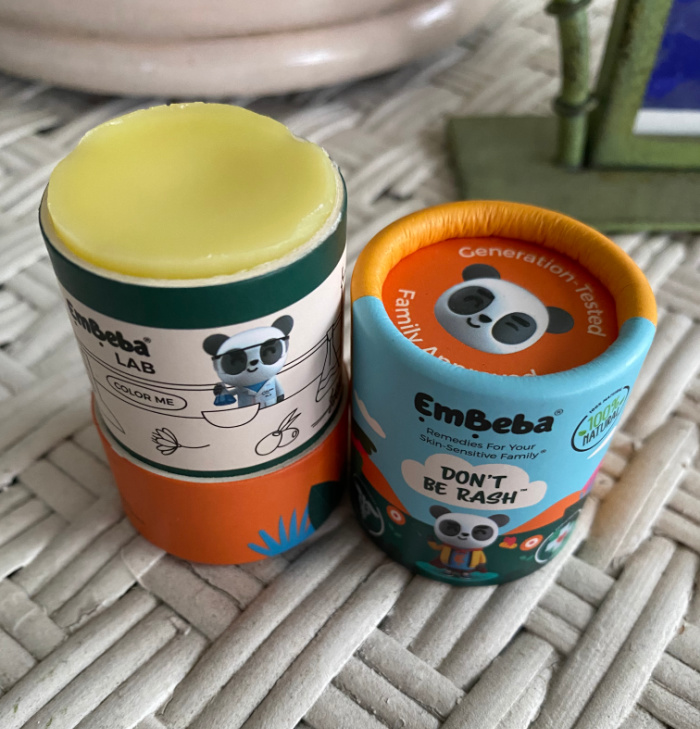 About EmBeba:
On a family trip to the Bosnian countryside one summer, Thai-Anh's baby had a severe diaper rash and eczema breakout. The family brought along the usual diaper and skin creams from the big box stores, but those "tried and true" products couldn't help soothe the flare-up. A local family member gifted Thai-Anh with a homemade balm straight from nature. The balm contained skin nourishing, anti-inflammatory, and soothing herbs and flowers from the family garden that helped protect the baby's sensitive skin from moisture while wearing a diaper. This magical mixture has been used by Bosnian locals for generations and worked wonders for Thai-Anh's baby.

That's where the first seed was planted – why don't we share this recipe with others who have this issue? So we decided to create a Generation-Tested, Family Approved™ remedy for your skin-sensitive family.
Our formula was originally a recipe used for generations in the Bosnian countryside as a moisturizer for farmers that worked in harsh temperatures and climates, and we adhere to that recipe as well as strict EU safety standards to bring you the cleanest and most effective formulation possible.
Olea Europaea (Olive) Fruit Oil, Calendula officinalis (Calendula) Flower, Eucalyptus Globulus (Eucalyptus), Mentha Piperita (Peppermint), Hypericum perforatum flower (St. John's Wort), Stellaria media (Chickweed Herb), Arnica montana (Arnica) Flower, Cera Alba (Beeswax), Propolis Cera, Rosmarinus officinalis (Rosemary) Extract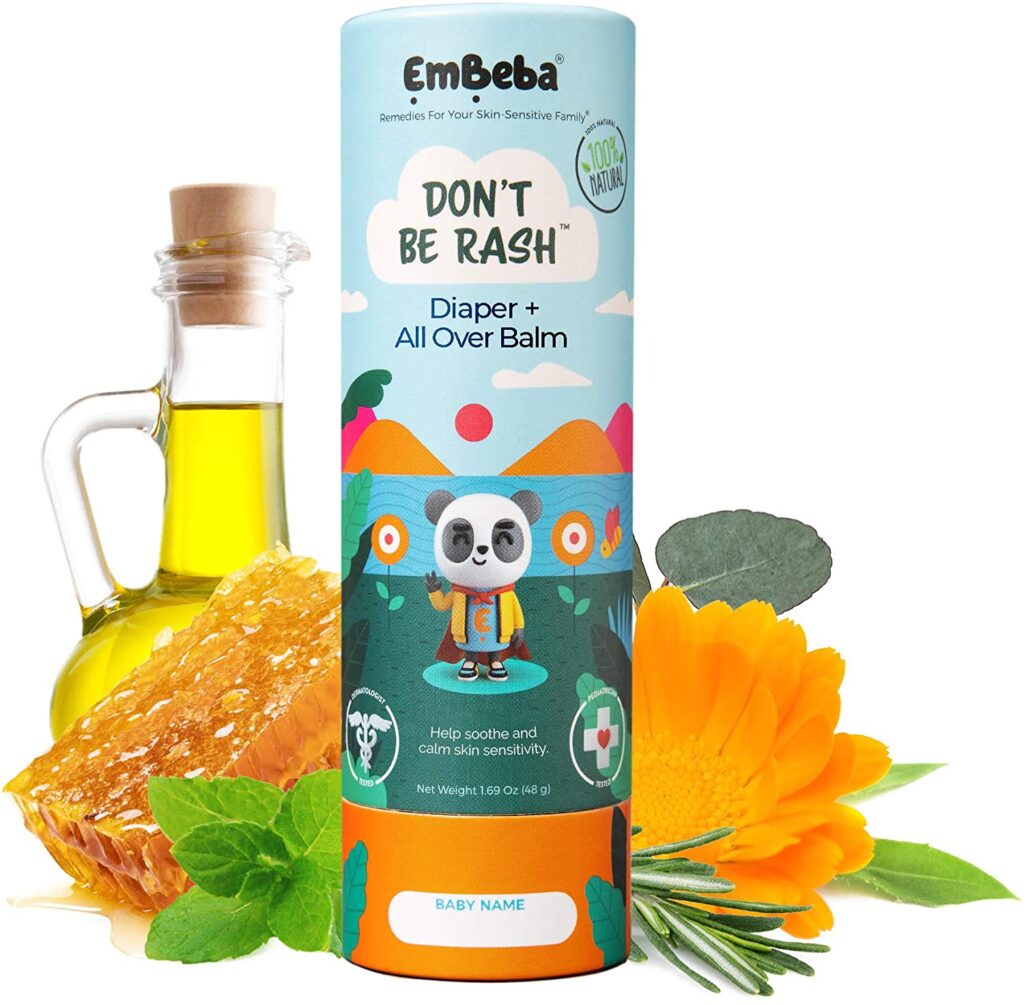 EASY: Easy to use diaper balm. Twist. Push. Apply. Happy Baby! No more messy diaper cream and baby lotion! All in one diaper rash cream applicator.

SAFE: Our diaper balm is pediatrician tested and dermatologist approved. Our balm adheres to FDA regulations, providing a safe baby balm for your newborn. Our ingredients are safe for even the most sensitive skin. Our products are EU and Whole Foods compliant.

EFFECTIVE: Soothing diaper balm for baby's bum and body. Works great as a baby healing ointment. Made from ingredients specially formulated to soothe and ease skin irritations with a simple swipe.

CLEAN: No more dipping your fingers into a baby vaseline jar or squeezing from a tube — instead, just gently rub the magical stick directly onto any area of the body! Because of extensive antimicrobial, yeast and mold tests, we know you can actually use our diaper cream and balm as a chapstick for your bum AND for your lips.

FUN: Our diaper cream packaging is designed with your child in mind! Designed out of cardboard this little bundle of goodness is reusable and biodegradable. It's brightly colored toy-like design with a coloring page inner layer, turns what could be a boring diaper balm into endless fun and simplicity for the whole family.
You can purchase EmBeba on Amazon and their Website.
Stay socially connected for all their latest product releases: