Big Fun with Mini (Cooper) Car from Playmobil
This post may contain affiliate links or I may have received the product free in exchange for my honest review. See full disclosure for more information.
The original Mini Cooper has remained practically untouched for over 40 years, and has retained most of its cool factor! This PLAYMOBIL version is straight out of the streets of London 1970s, complete with detailed figures that fit inside, a British Bobby, and of course — the steering wheel is on the right side of the toy.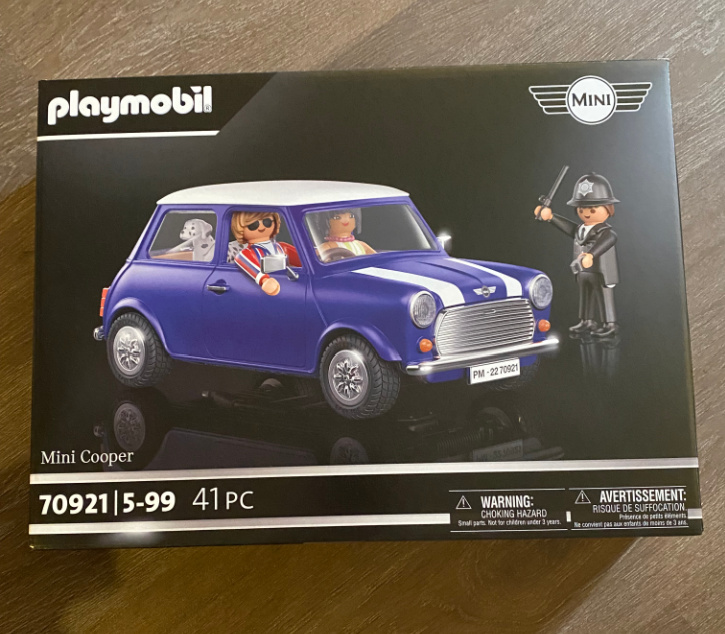 About Playmobil:
Since 1974, PLAYMOBIL® toys, created by Hans Beck, have become a classic throughout children's playrooms, with play themes ranging from a pirate ship to a children's hospital.

Approximately 3.5 billion of the beloved play figures with the iconic smile have been produced since then, sparking imaginative play for children all over the world. Around 30 different play themes are distributed in approx. 100 countries worldwide. Both parents and educators recognize PLAYMOBIL®'s award-winning toys as a benchmark for high-value, quality play products.
All car lovers can look forward to a true British icon: the Mini Cooper. Not only Mr. Bean, but also the Beatles, drove this legendary cult car. Like no other car, the Mini Cooper represents classic British style in a small, fun, and nimble package. No wonder that the design of the original Mini remained almost unchanged for nearly forty-one years.
The Mini Cooper offers a lot of car in a little space – for designer Alec Issigonis, "creative use of space" and "focus on the essentials" were so important that there was no room for heating or radio, and sliding windows were used instead of retractable windows.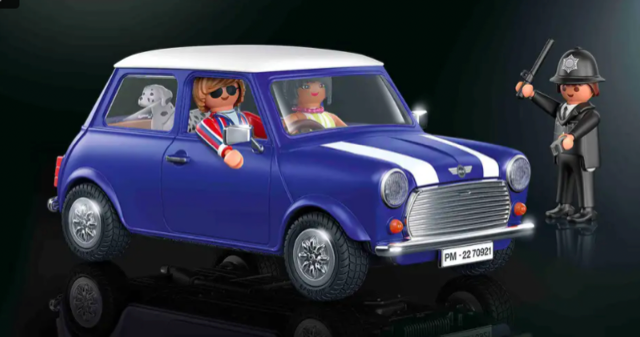 Like the original, this PLAYMOBIL model will make every collector's heart beat faster. The tailgate can be opened and four figures fit into the small interior through the removable roof. The PLAYMOBIL Mini Cooper not only shines with its detailed design, but also with its chrome-colored accents.
Much like an English car, the steering wheel and driver's seat are on the right-hand side. In addition to two figures in colorful 70s outfits and a Dalmatian, the set also includes a policeman in a classic English uniform.
The PLAYMOBIL Mini Cooper is available here for $79.99. Available for purchase on Amazon, and at retail toy stores.
Stay socially connected with Playmobil: