Bil-Jac Picky No More Dog Food for a Tasty Meal your Dog Will Love #MegaChristmas17
This post may contain affiliate links or I may have received the product free in exchange for my honest review. See full disclosure for more information.
Some dogs will eat anything and then there are others that turn their nose up at almost everything. If you are one of the unlucky ones of having a persnickety dog as a best friend, you know it can be frustrating! Your dog may refuse it all together or then again just nibble and leave the most of it in their bowl. This is when you start worrying about them not getting enough nutrition. You may even resort to giving them unhealthy tidbits on top of their regular food to try and coax them to eat. If this sounds like you, we have exciting news! Bil-Jac Picky No More Dog Food may just have them lapping their meal down!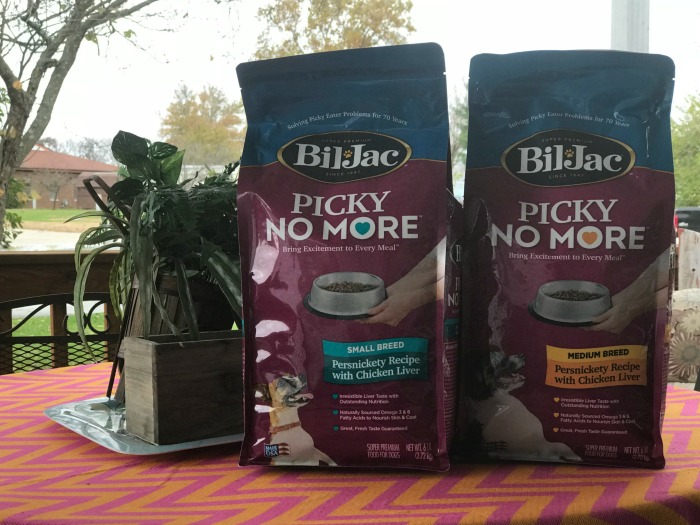 Bil-Jac is a family-owned and operated, stands for more than 70 years of uncompromising dedication to the highest quality and freshest ingredients available. Offering a full line of Super Premium Dog Foods and Treats, Bil-Jac is committed to feeding dogs at every stage of life, which makes Bil-Jac the one complete food brand that is for all dogs, all their lives. For many years Bil-Jac has been the secret of success for many breeders. Bil-Jac clients include winners of AKC dog shows, as well as television and movie star dogs. At Bil-Jac, pet food is not just our business – it's truly our passion.
Bil-Jac Picky No More Dog Food
For all the dogs that are picky eaters, Bil-Jac has created a new dry dog food recipe called Picky No More. Bil-Jac set out to do what no other dry dog food has dared to do – create an irresistible, nutritional dog food formula that even the pickiest of dogs will love.
"At Bil-Jac, we're committed to solving some of the biggest challenges pet parents have when it comes to food and nutrition," shares Bob Kelly, President and son of Bill Kelly, the founder of Bil-Jac. "We've heard from a lot of pet parents that picky dogs are something that just fills them with concern and worry. We know that dogs go crazy over our Bil-Jac Treats because of the delicious taste of the real chicken liver we use to make them. We've used that knowledge to create a nutritious food that brings the delicious liver taste that dogs love right to their food bowl."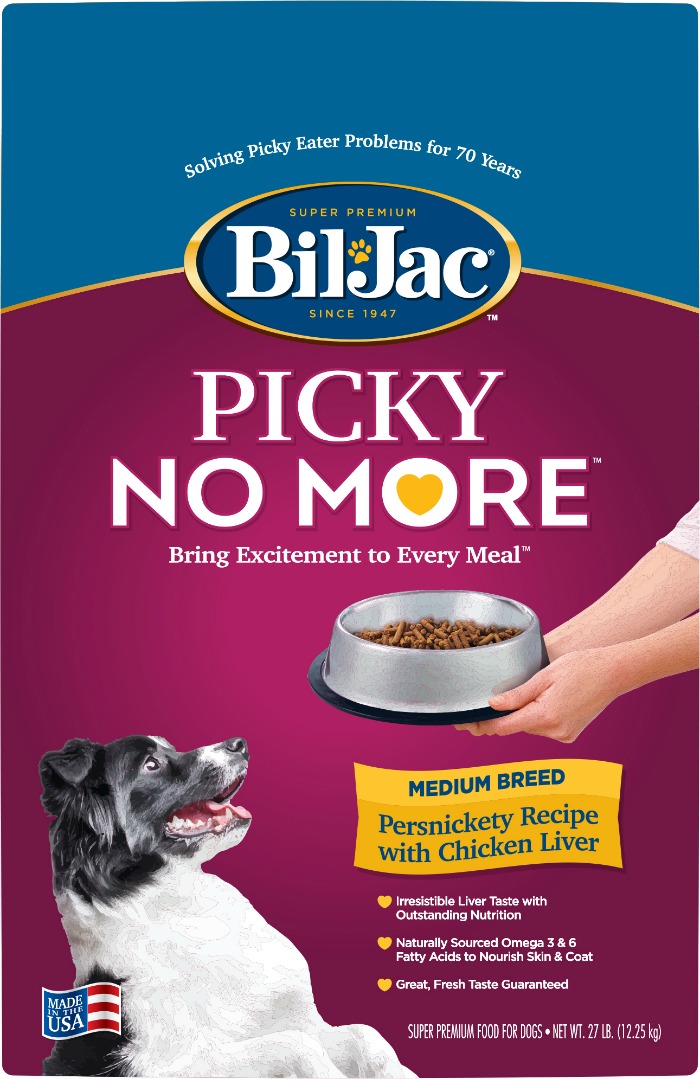 "That's when Picky No More was born," Bob explained. "We wanted people that have picky dogs to know that there is a food out there for them specifically. We wanted to Bring Excitement Back to Every Meal™ as well as happiness at mealtime for dogs and for the people who love them. Almost every dry dog food sold, except for Bil-Jac, sprays fat and flavoring on their kibbles to get dogs to eat it. In developing this recipe, we wanted to create a food where outstanding taste met outstanding nutrition without having to add fat and flavor to it."
Picky No More has just arrived in PetSmart stores!
You will love knowing that Picky No More is made in America and comes with a money back guarantee (see the bag for details). Picky No More Dog Food is available in Small Breed, Medium Breed, and Large Breed recipes. Now, instead of spending time trying to get your dog to eat, you can get in another game of fetch or some serious lap time!
Look for Bil-Jac Picky No More at your local PetSmart store and, of course, it is available online. Give Fido the gift of delicious food he will enjoy!
Connect socially with Bil-Jac Dog Food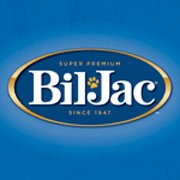 ---
Bil-Jac Picky No More Dog Food is now on our Mega Merry Christmas Gift Guide. You can view it HERE.