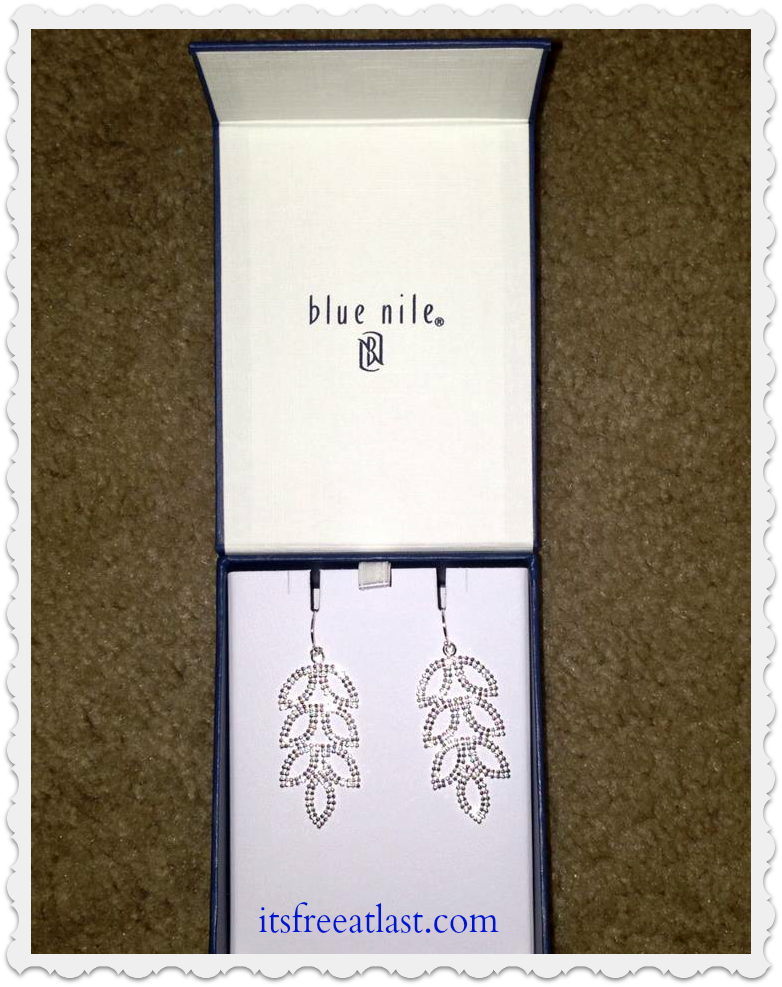 I recently received a beautiful pair of Sterling Silver Chandelier Earrings thanks to Blue Nile.
As the largest online retailer of certified diamonds, engagement rings and fine jewelry,Blue Nile offers outstanding quality, selection, and value.  Founded in 1999, Blue Nile has grown to become the largest online retailer of certified diamonds and fine jewelry. Internet Retailer Magazine reports Blue Nile is bigger than the next three largest online jewelers combined.
I am in love with these earrings, they are light-weight, elegant and of a fine quality.  They can go with any outfit.  From my day at the office to a fun evening out with friends, these earrings will stun and be the topic of many conversations with friends and family.
Blue Nile offers a wide array of jewelry selection, from engagement rings that you can build and customize into a one-of-a-kind look, to stunning necklaces, earrings and bracelets.  Consider checking out Blue Nile for you next online retail jewelry purchase.  They have great savings, have secure checkout and offer a variety of shipping methods,including free Fedex Shipping on orders over $1,000.00.
I know that I will be making my next jewelry purchase from Blue Nile.  My favorite piece is this beautiful Byzatine Necklace in Sterling Silver.
Be sure to go HERE and enter to win a pair of the same earrings I received for this review.