Moms everywhere face the problem of getting their children and family to eat their vegetables. It seems the argument of eating your vegetables starts with toddlers and continues through the teenage years. Many adults will also give you a look of disgust for even suggesting it them! On the flip side, everyone loves pasta! We have the perfect solution! Have you tried Birds Eye Veggie Made Pasta? It's pasta made from veggies!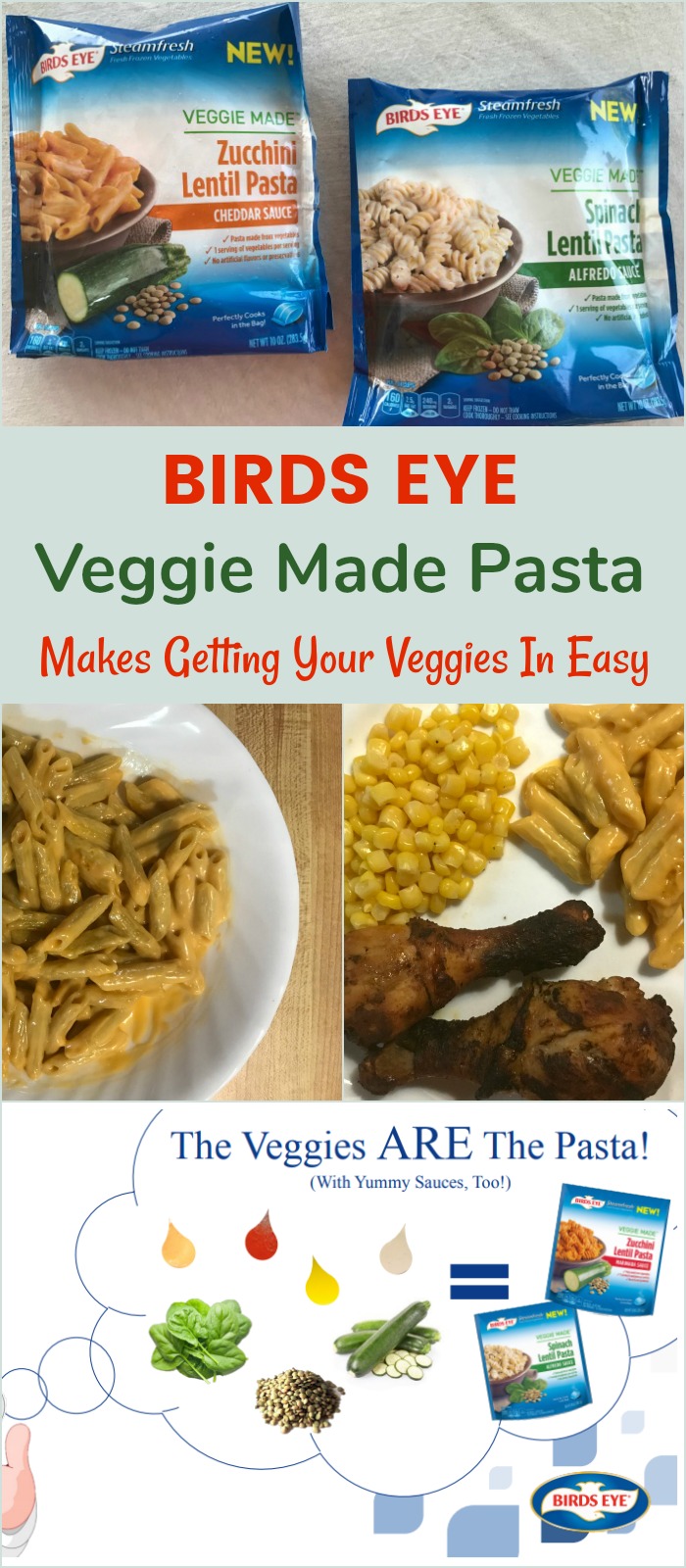 Birds Eye Veggie Made Pasta is Made with REAL Vegetables!
Birds Eye Veggie Made Pasta taste so delicious you will never know it contains a full serving of vegetables! It looks like traditional pasta and taste just as amazing. However, these yummy pastas are made from real vegetables instead of wheat flour, giving you a full serving of veggies IN the pasta! Simply brilliant?! The best part is, your family will never know they managed to eat their veggies after all!
If your family loves the cheesy, creamy flavors of pasta, then Veggie Made Pasta will be the perfect side dish! These yummy pastas come in a variety of delicious flavors such as: original, or with sauces like marinara, cheddar and alfredo.
You get the mouth-watering taste of traditional pasta, with the goodness of vegetables!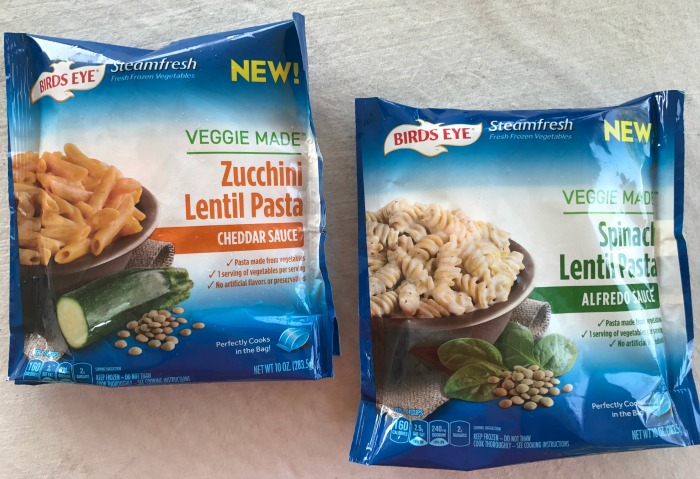 Birds Eye Veggie Made Pasta is Healthy & Good For You!
Veggie Made Pastas are healthy and good for you! While containing a serving of veggies is awesome, what they DON'T CONTAIN is just as amazing! Veggie Made Pasta contains NO artificial flavors, colors, or preservatives. They use a flash freezing process to seal in the nutrients and keep them fresh.
If you are on a gluten free diet, you will be happy to know the ingredients in Birds Eye Veggie Made Pasta are gluten free. However, they are not made in a gluten free facility.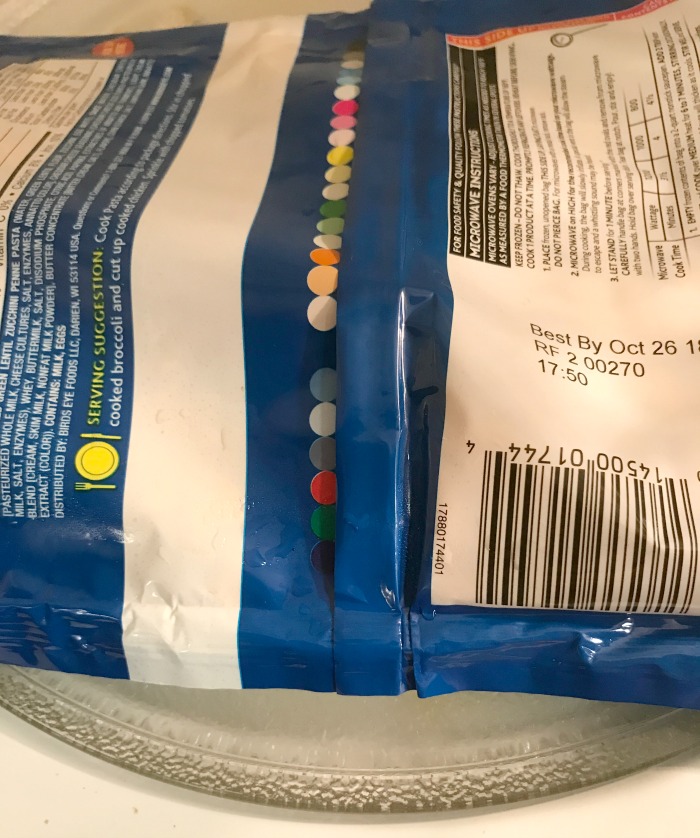 Veggie Made Pastas are Quick & Easy to Prepare
Birds Eye Veggie Made Pastas come in steam fresh packaging. Simply pop them into the microwave and within minutes you have delicious, creamy pasta! No pot! No boiling water! You will love the easy cleanup of simply throwing the package away. Easy-peasy!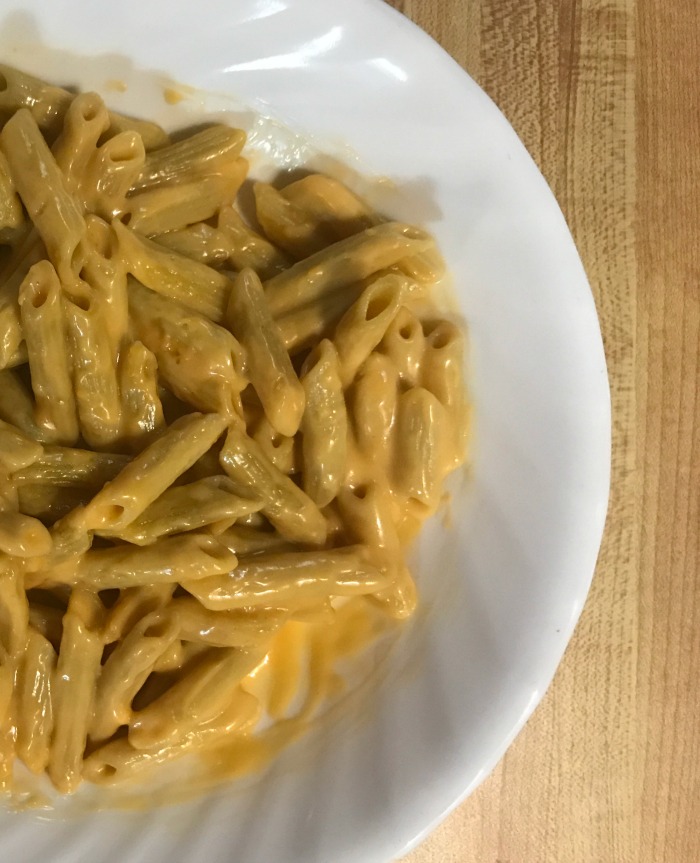 One of our favorites is the Veggie Made Zucchini Lentil Pasta with Cheddar Sauce. If you are a cheese lover like I am, you will love the creamy, cheddar cheese sauce. It's enough to make you say YUM!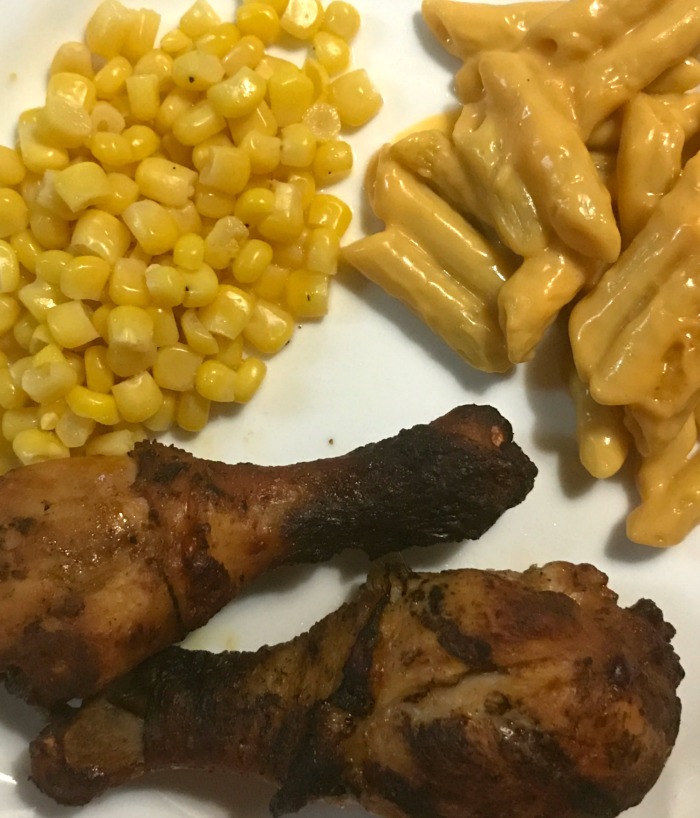 In my family everyone loves corn, but will turn their nose up at other veggies. Plus, they love pasta. Of course, my solution is to serve Birds Eye Veggie Made Pasta as a side to our meal. It rounds out the meal nicely and everyone is happy and none the wiser.
Your family will be full and satisfied and you will have the satisfaction of know they just had their serving of veggies! Shoosh! We won't tell them 🙂
You can find Birds Eye Veggie Made Pasta at most major retailers nationwide. Stop begging your family to "eat their veggies". Add Veggie Made Pasta to your next shopping list and look for them in the grocery section of your store! Stock up on all the flavors and enjoy the benefits of veggies in a whole new way!
Connect socially with Birds Eye