If you love trivia facts and games, Guinness World Records has you covered. Their latest editions for 2018 are absolutely amazing. And this year's edition is the Superhero theme! Here is a great way to spend time as a family having fun while..and you don't have to tell the little ones..learning facts. It is a win-win in my book.

The Guinness World Records Collection
Guinness World Records is proud to bring you three incredible new books. The record-breaking annual is back and bursting with new images, facts and features. With a unique superheroes section and specially designed "superlative" posters, the 2018 edition crams in the most astonishing achievements from around the globe. We also present the 11th edition of the world's best-selling gaming annual, Gamer's Edition, which brings you a dazzling array of record-breaking gaming superheroes. And new to this year's selection is a treat for animal lovers everywhere. Guinness World Records: Amazing Animals turns the spotlight on the most purr-fect pets, the cutest critters and the wackiest wildlife. With these three Guinness World Records books, there's something for everyone.
Guinness World Records 2018 Edition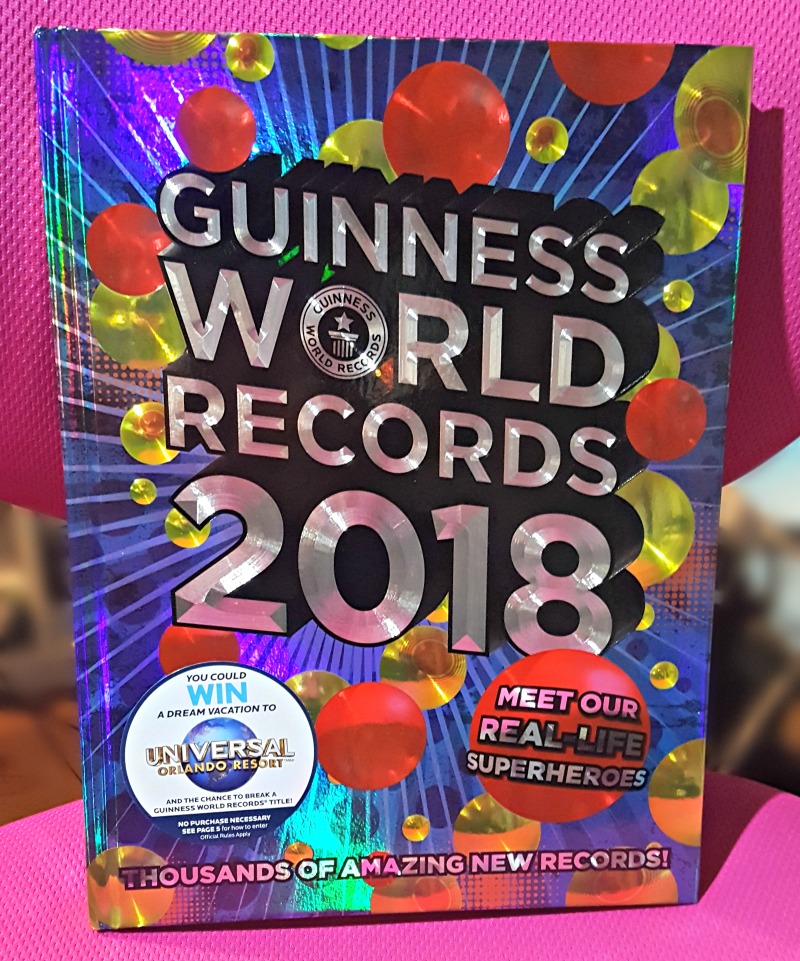 Guinness World Records 2018 Edition is packed with more than 3,000 new records. Families, and more importantly, children, can learn about science, entertainment, sports, animals, arts, and more while enjoying interesting facts and photos! New to this year's edition is the Superhero theme, highlighting our favorite superhero franchises as well as "real life" superheroes. We didn't forget about the gamer in the family!
Gamer's Edition 2018
The newest edition of the Guinness World Records Gamer's Edition 2018 features gaming favorites including Mario, Overwatch, FIFA, WWE, Pokémon GO, and Rocket League.
Amazing Animals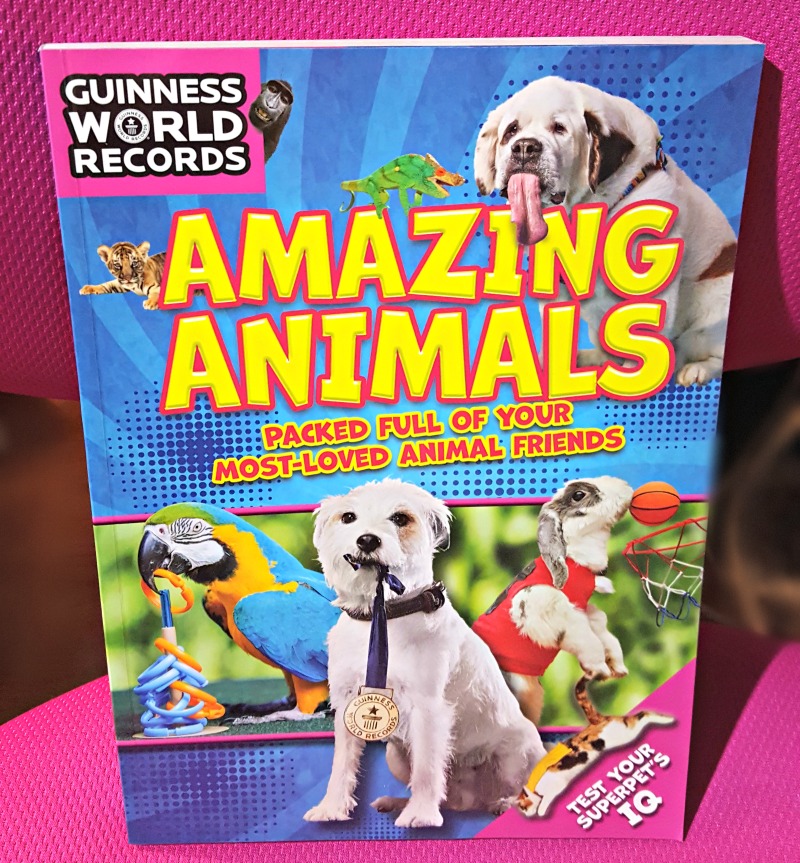 For the animal lover in the family, Guinness World Records: Amazing Animals puts the spotlight on the world's most fur-nomenal creatures, peculiar pets, cute critters, and wacky wildlife. Discover surfing pigs, talking gorillas, and a bunny who plays basketball! Enjoy fun facts and brand-new photos, plus loads of activities – including exclusive pet IQ tests!
My Thoughts
My crew went nuts over these books! All I have heard since they arrived is "Hey – did you know…." and "Wow..can you believe" from my younger crew members.
The World Records collection is a listing of over 3,000 interesting facts. Oh, and the images are truly amazing. I don't think there is another book like it with so much information presented in a way that keeps you wanting to see more. It was hard to put the book down.
While I am not a gamer, my crew members that are say the Guinness World Records Gamer's Edition is the go-to book for every gaming nerd. I will say that the list of MUST have games has increased since my game loving crew has been looking through this book.
My favorite, just based on the images, is the Amazing Animals. Not only is it packed with page after page of the cutest images of little critters around the world, there is also an online game that you can create your own special animal or try your hand at creating an origami zoo filled with your own critters.
In this book you will meet surfing pigs and a bunny that plays basketball. "Awe", and "Look" will become your most used words while you smile your way through the pages.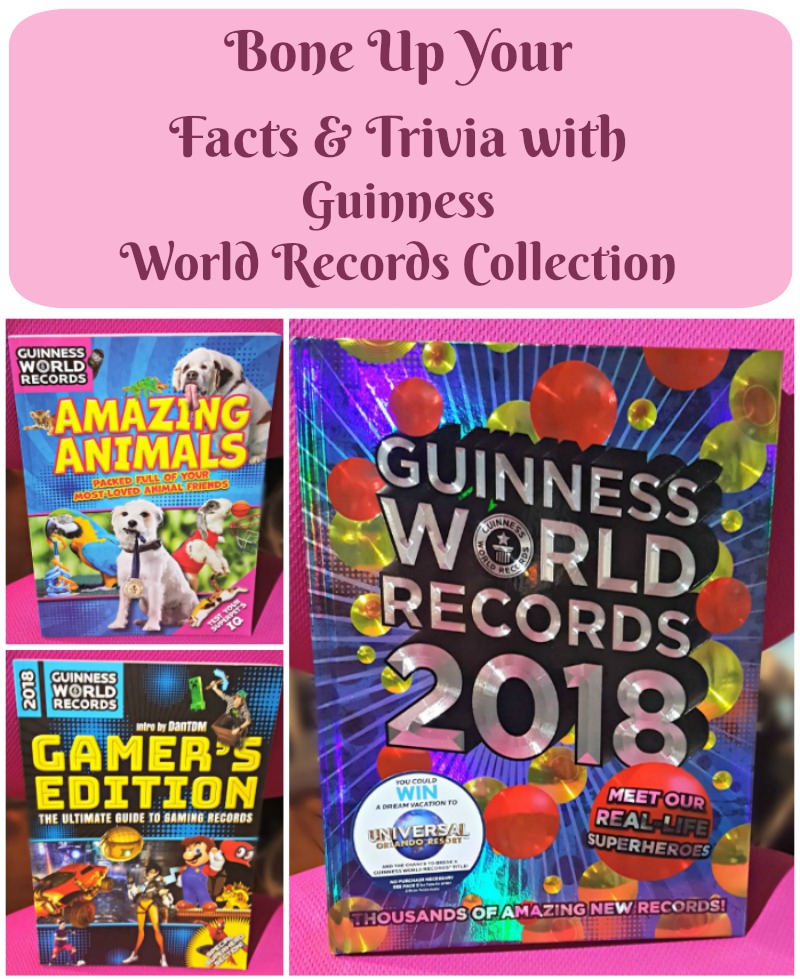 If you are looking for a great set of books to add to your library, these should be on the top of your shopping list. You will enjoy hours in these books, especially if you can get them away from your little ones!
The Guinness World Records Collection is available at local bookstores and on Amazon, the Guinness World Records 2018 Edition is available for $28.95. The Gamer's Edition 2018 and Amazing Animals are also available and currently retailed at $14.99.
Make sure to follow Guinness World Records on social media:
Facebook | Twitter | Instagram | YouTube
We've added Guinness World Records to our MEGA Christmas Gift Guide! Check it out here!