Break the Ice and Make New Friends with Adult Game Night! #MegaChristmas18
This post may contain affiliate links or I may have received the product free in exchange for my honest review. See full disclosure for more information.
Adjusting to the world of college and making new friends can be a challenge. These adult party games, geared for players 18 and up, will act as icebreakers and spark unforgettable moments to help form friendships that will last a lifetime. These party games allow college students to open up, laugh with each other and break down barriers. It's Adult Game Night time!
Game Night has always been one of my favorite things to do, and if you are new to the college life you want to make some new friends to help you along on your college life. These adult games by Games Adults Play make it so much easier to get to know your dorm mates while having some fun! This would make a great gift for the upcoming holidays to give to your college student!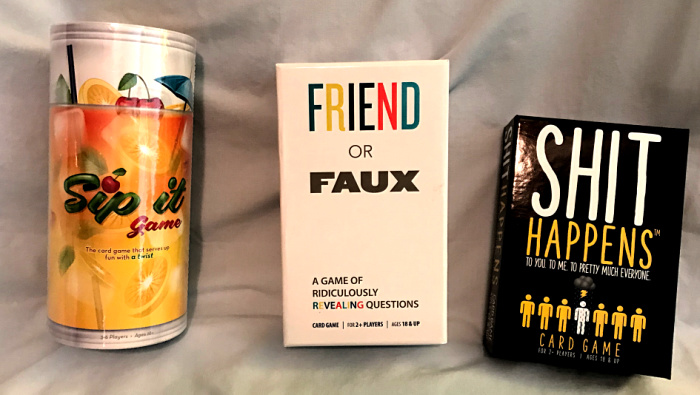 Get ready to shake up your next game night with Sip It!
All you need is a couple of fun friends and some frosty beverages to play. Players take turns drawing cards, trying to keep the good ones while avoiding the bad! Cards include tasks ranging from ridiculous antics to mild public embarrassment. If a task is too sour for your taste, you'll need to take a sip or lose points! The player with the most points at the end of the game wins. It's straight-up fun with a few dashes of laughter blended in to make the best night ever! For 3 to 6 players.
*Paper umbrellas not included.
BYOB? Don't forget Sip It! This is the ultimate drinking game that serves up a side of laughter. Players take turns drawing cards that include tasks ranging from wildly ridiculous to mildly embarrassing. If a task is simply too uncomfortable, players must take a sip or lose points.
Highlights
Players perform ridiculous antics for Easy Peasy Lemon Squeezy points.
This drinking game serves up fun with a twist of laughter!
Sip It is available for purchase at Amazon.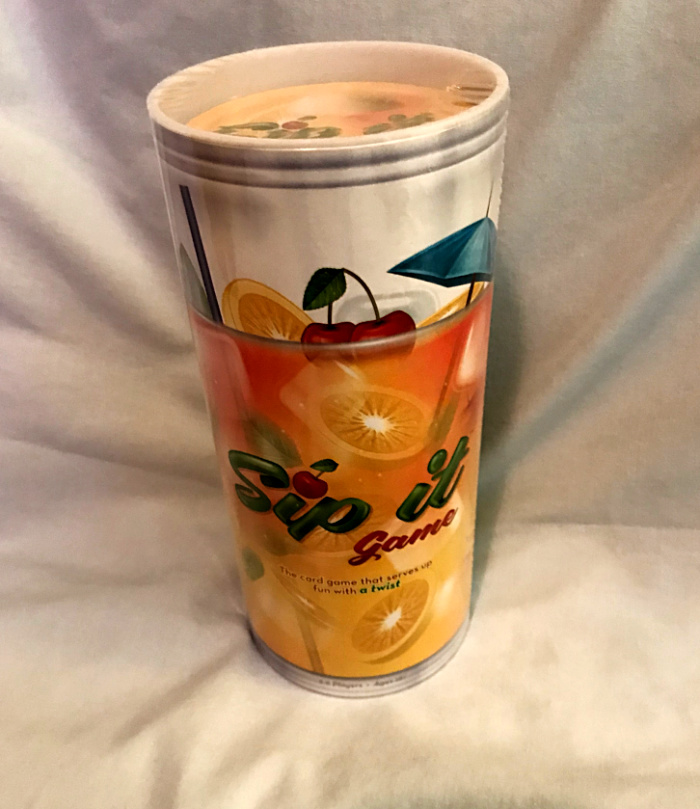 It's not how many friends we have, but how well we know them! Friend or Faux inspires players to get personal, share stories, recall memories and make you laugh until it hurts. Points are earned and unexpected connections are made through five rounds of increasingly revealing questions that players answer about each other. At times risqué and often surprising, Friend or Faux is a light-hearted way to enjoy some real-life interactions with new friends, old friends, and faux friends. For 2 or more players.
Highlights
Includes 250 question cards ranging from tame to OMG.
Easy to learn, hilarious to play.
Perfect for your next party!
Friend of Faux is available for purchase at Amazon. and other major retailers.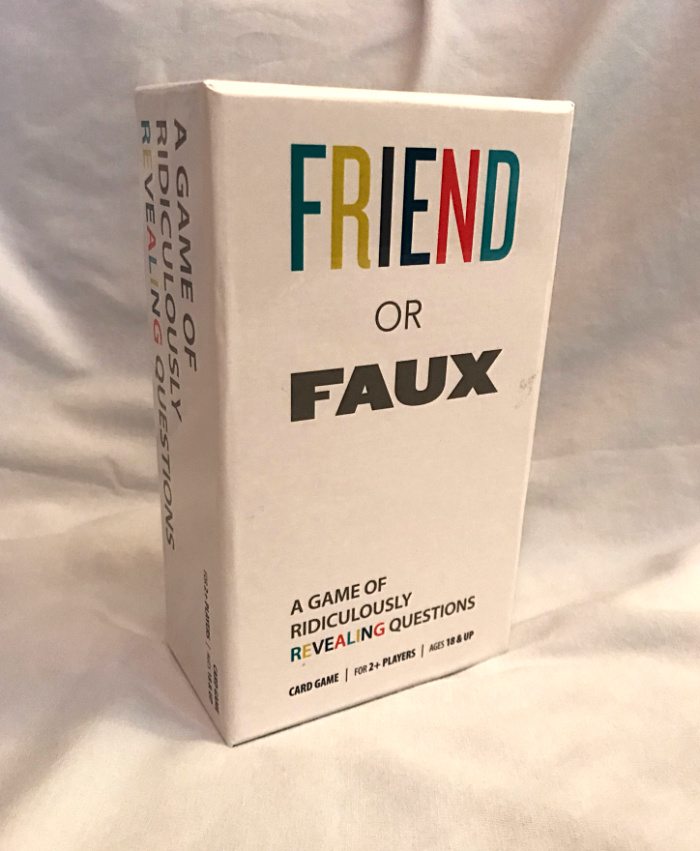 Let's face it – Shit Happens to all of us, right? So we've turned it into a game full of shitty situations that you'll have to rank from bad, to awful, to WTF!
Shit Happens is the card game that brings people together through mutual shock and awe of terribly-unfortunate scenarios. Designed by the hysterical-former SNL writer, Andy Breckman, each of the shitty situation cards are ranked from 0-100 according to The Misery Index. What's worse? Stepping in dog shit or finding half a dead hooker in your bed? The player who most accurately guesses, keeps the card.
You're going to read some really messed up stuff on these cards, and then rank them according to their shittiness. Is a 3rd degree sunburn BETTER or WORSE than seeing your father naked? Is it WORSE than dropping your phone in the toilet? Each player acquires cards by correctly estimating where it lands on our Misery Index. The first player to accumulate 10 cards wins the game. For 2 or more players.
The game includes:
200 Shit Happens Situation Cards
Instructions
Highlights:
Each unfortunate situation is ranked from 1-100 (100 being the absolute shittiest) using a "Misery Index".
Perfect for parties – will have your guests rolling with laughter!
Shit Happens is available for purchase at Amazon and other major retailers.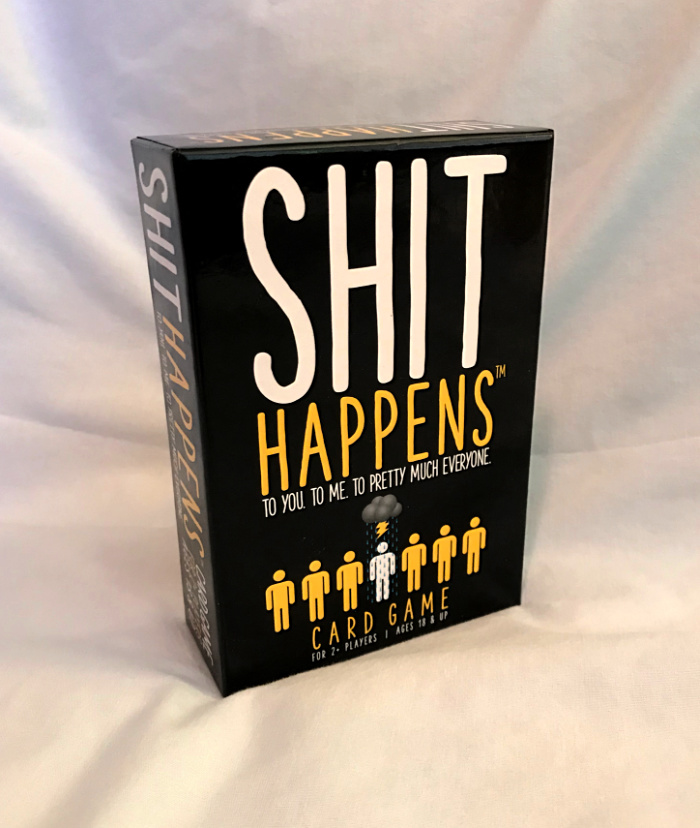 You can follow Games Adults Play socially for their latest products:
---
We have added Games Adults Play products to our 2018 Holiday Gift Guide