Breakfast and interviews with the cast & crew of ABC Family's "Chasing Life" #ABCFamilyEvent
This post may contain affiliate links or I may have received the product free in exchange for my honest review. See full disclosure for more information.
ABC Family premiered a new series on June 10, 2014 that chronicles a young, twenty-something as she learns that she has cancer.  The series has received rave reception and touches on a subject that is all too painful for many to discuss.
I recently had a chance to travel to LA and sit down for breakfast with some of the cast of the show, including Italia Ricci (April Carver), Haley Ramm (Breanna Carver), Mary Page Keller (Sara Carver), as well as the producers Susanna Fogel (co-writer/producer), Joni Lefkowitz (co-writer/producer) & Patrick Sean Smith.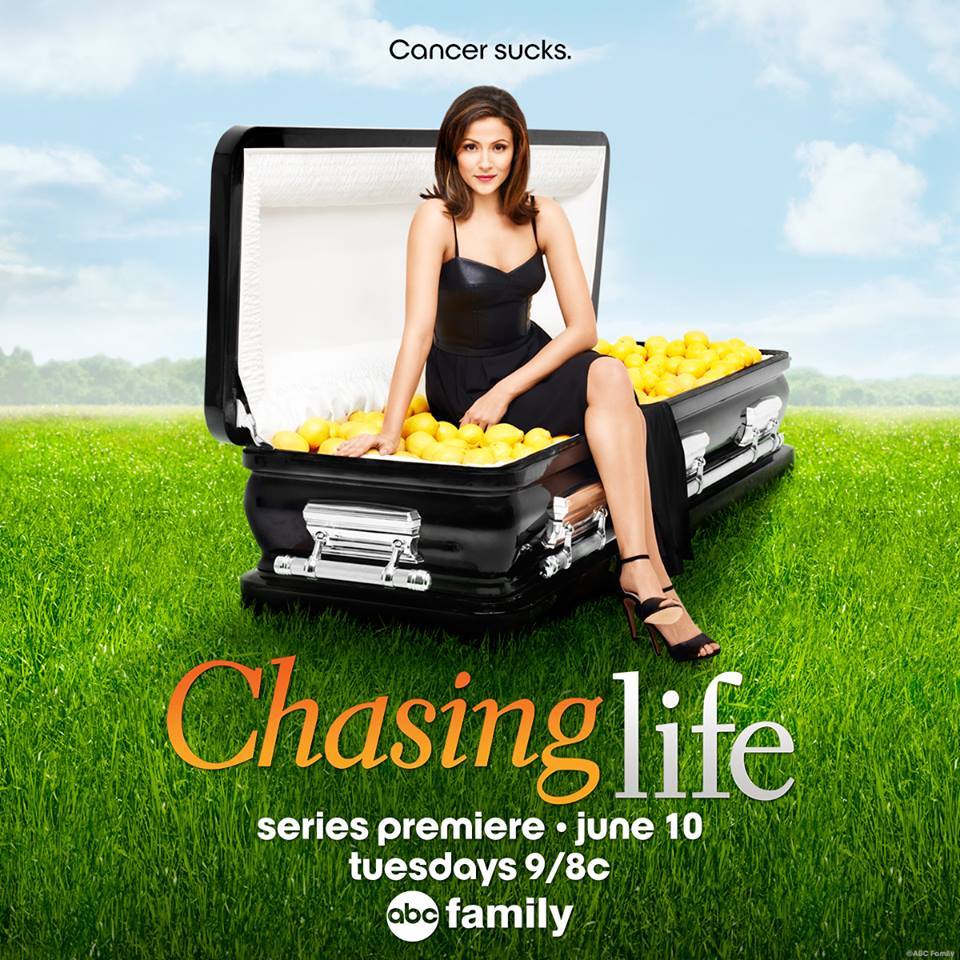 More about Chasing Life:
ABC Family's new hit series, Chasing Life, follows April (Italia Ricci), a young girl in her twenties who has just been diagnosed with cancer.  Fresh out of college and trying to make a name for herself at the Boston newspaper she works for, April seems to have found a new outlook on things as she deals with her prognosis, her potentially booming career, a new relationship and a strong-willed mother having a hard time coping with her daughter's disease.
Italia Ricci
Photo Courtesy of: ABC FAMILY/ Craig Sjodin
As a cancer survivor myself, I was especially excited to sit with the cast and crew for special interviews with each of them.  Our meeting started with the star of the show, Italia Ricci.
Photo Courtesy of: ABC FAMILY/ Eric McCandless
Italia was not your average star, in my opinion.  She was very humble, cared deeply about her character and the reception and impact is was having on viewers, including me.  I was humbled myself as Italia took the time to listen to my personal cancer story and how I thanked her for helping pave the way for a show that gives families an outlet to talking about such a personal, harsh yet needed subject.  She even offered to shave her hair for her part during the filming for the chemo portion of the show; however, they pursued another avenue and due to timing constrictions.  I believe that a lot of actors would take on a touchy role and put themselves into it so personally, but Italia is not your average actor, in my opinion.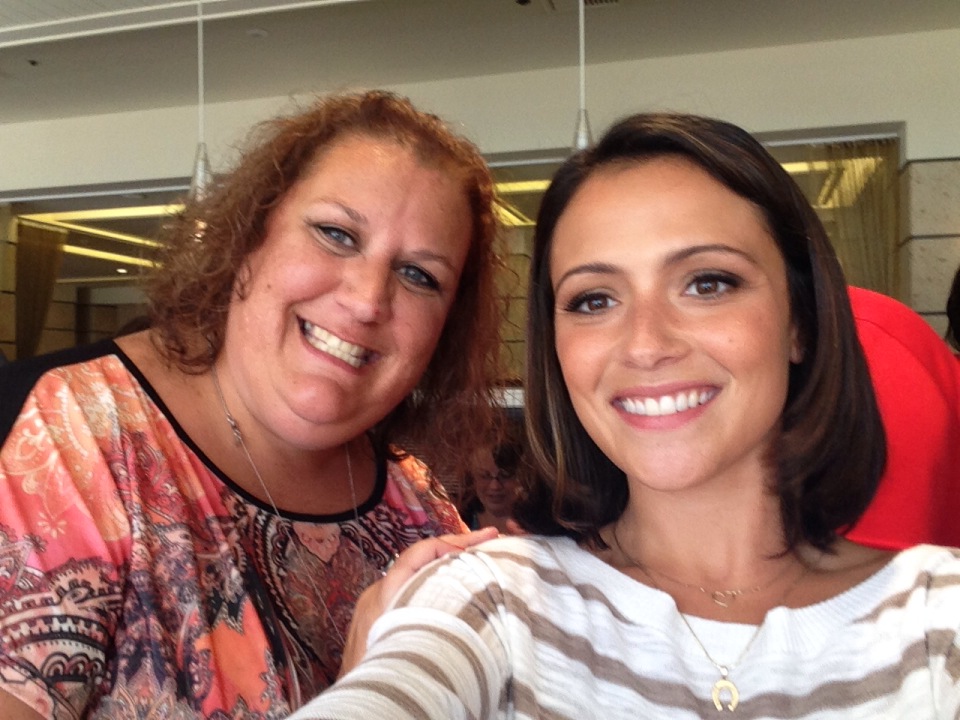 As our time came to an end, Italia took the time to personal take a photograph with each of us.  I will continue to watch Chasing Life and support Italia as her career flourishes and grows.
Haley Ramm

Photo Courtesy of: ABC FAMILY/ Craig Sjodin
Haley Ramm has the face of an angelic, innocent teenager.  In reality, she is 22 years old.  Noting that she has been acting half of her life with various roles in shows and film, she migrated to LA at the young age of 11 with her family in hopes of a future in television and film.  She loves that this is her first regular series and embraces her role as Breanna Carver, the rebellious younger sister to April.  It reality, Haley's life was very normal and without many "teenage moments" unlike her character counterpart.  Haley brings that mix of sass and sweetness to the show that gives the younger generation a chance to relate from a sister's perspective to someone just having been diagnosed with cancer.  Haley really shows that it not only affects the patient, but their entire household.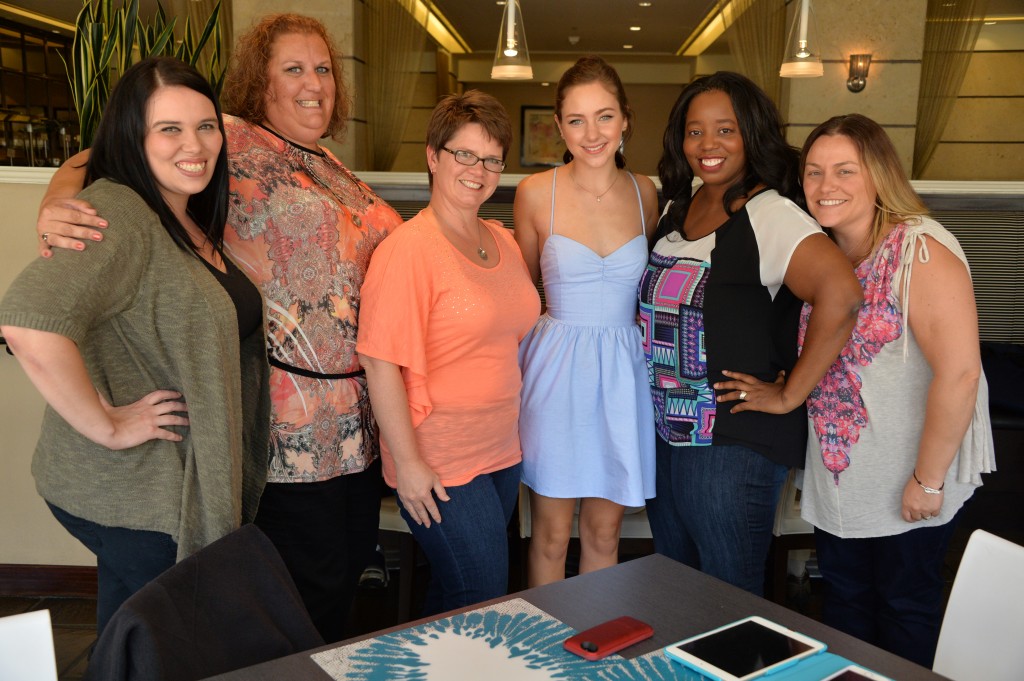 Photo Courtesy of: ABC FAMILY/ Eric McCandless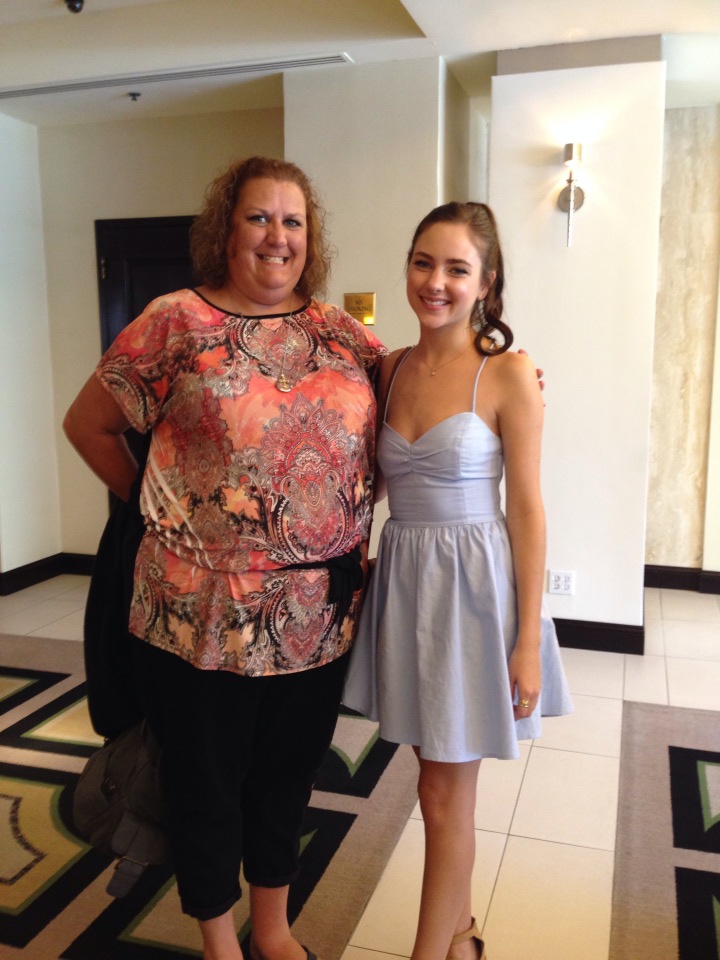 Taking the time to sit and chat with someone as young as Haley gave me great peace and hope that others around her age and that of her character can and should talk about cancer when it affects their family.  Keeping an open and honest line of communicate is important for the patient and the entire family.
Mary Page Keller
Photo Courtesy of: ABC FAMILY/ Craig Sjodin
Mary Page Keller resides in LA with her writer/director husband and two teenage sons.  I have watched her in numerous roles over the years and have always been a huge fan!  Mary Page was so sweet, so down-to-earth and really really nice.  She talked fondly and lovely of her sons, her husband, her career and how she has really bonded with her "on-screen" daughters since filming Chasing Life.  I could most relate with her character because we have children the same age and have a relationship with our mothers similar to that of her character on Chasing Life.  The way Mary Page Keller brings Sara Carver to life on the show is nothing short of amazing.  I cannot image being faced with the potential of losing a child before their time (as what the natural pecking order is perceived to be), and Mary really shows the "realistic" side of what parents put in this position think, feel and react.  I really enjoyed my time with her and will continue to watch the show and relate with her as Sara Carver and as Mary Page Keller.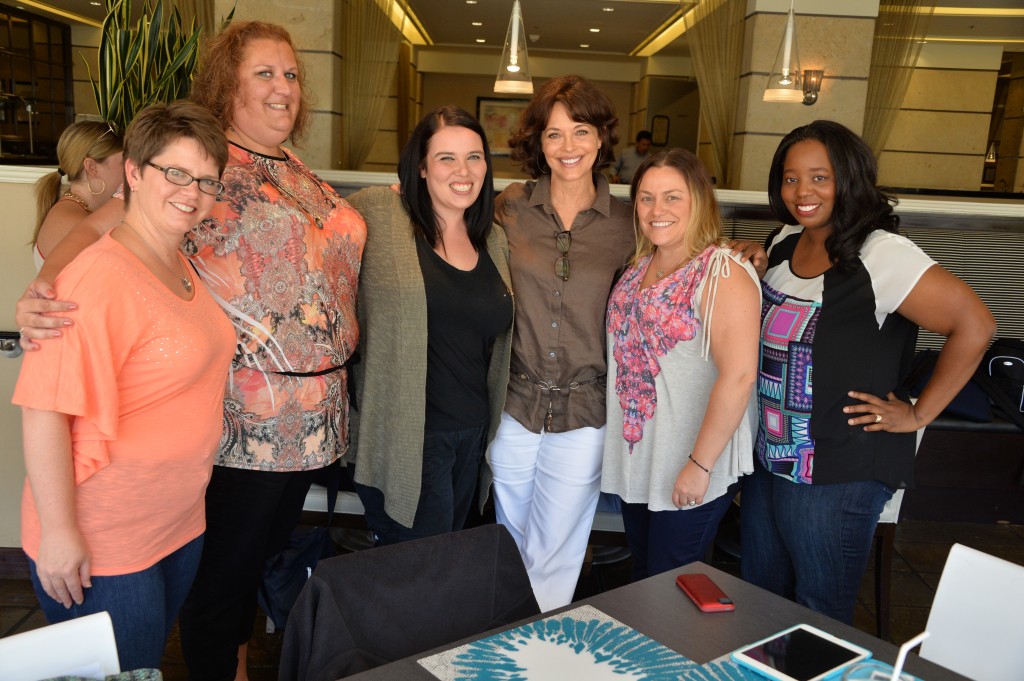 Photo Courtesy of: ABC FAMILY/ Eric McCandless
As our breakfast was coming to an end, we sat with the writers and producers of the show, Susanna Fogel (co-writer/producer), Joni Lefkowitz (co-writer/producer) & Patrick Sean Smith.  Susanna and Joni have been writing partners for 12 years and this is their first big hit show as a writing duo.  We all noted how amazing the show was and how we hope that ABC Family keeps the show airing for many, many seasons to come.  Susanna and Joni also have a movie coming to the big screen later this fall, Life Partners (starring Leighton Meester) and I cannot wait to see the movie, as they accounted that it brings a lot of personal elements from their own lives together as a writing duo.
Susanna Fogel & Joni Lefkowitz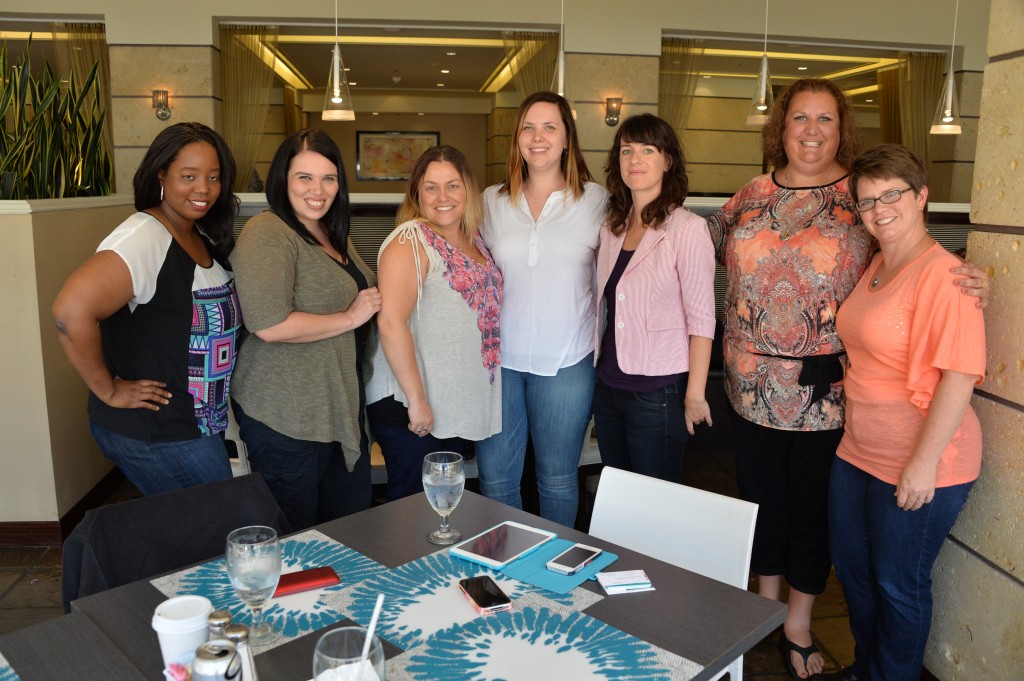 Photo Courtesy of: ABC FAMILY/ Eric McCandless
Patrick Sean Smith was the tenured producer for the show.  Having worked on previous TV hits like "Greek" and "Everwood", he was really excited at our positive reception and love of this new show.  He also felt that cancer was subject that is not often talked about among families and wanted to help create an element that people can watch, relate to and discuss.  His mark has certainly been left on the show, just in it's first season alone.  I look forward to watching this show flourish and see how Patrick brings even more life to the show and the subject at hand.
Patrick Sean Smith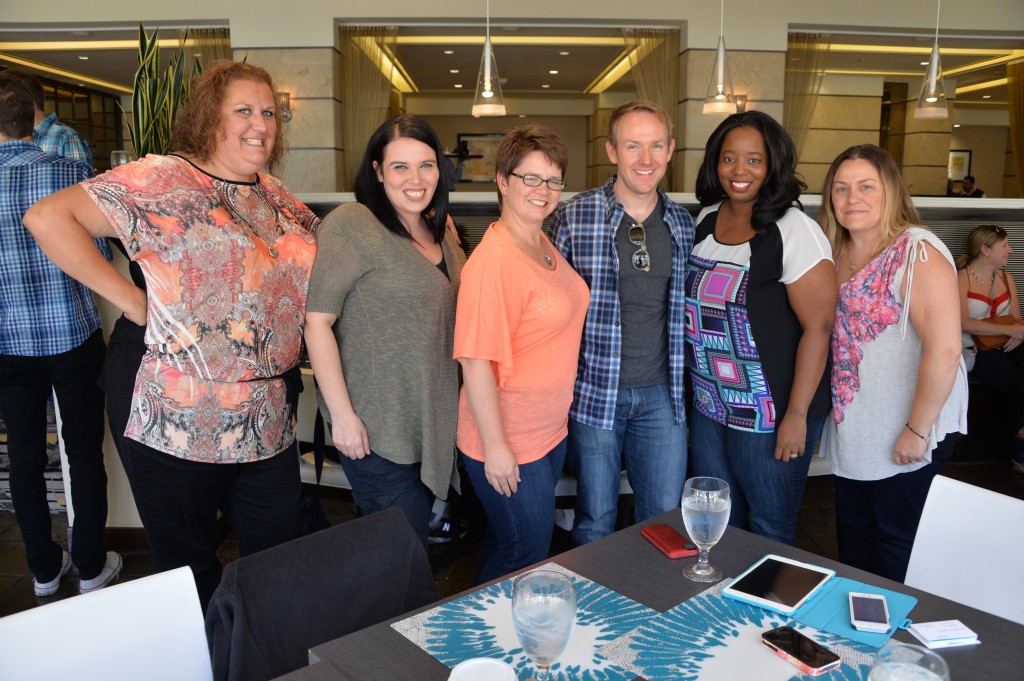 Photo Courtesy of: ABC FAMILY/ Eric McCandless
Of all my press coverage opportunities and time spent in LA last month, this breakfast session was my personal favorite.  The subject has affected my family directly and this is the first show I have seen that showcases the "real" elements of cancer and how it can take a toll on everyone.
If you or someone you know has personally be affected by cancer, or even not directly, you must tune in to "Chasing Life" on ABC Family, Tuesdays at 9pm (ET).  The show is breathtaking, surreal and heartfelt.  Each actor brings their own personal and professional vibe to their characters that have meshed together to form the perfect "family" showcased on Chasing Life.
Stay social with all of the ongoings with ABC Family & Chasing Life:
Disclosure:  I was provided an all expense paid trip to cover Chasing Life and all ABC Family Events.  Regardless, all opinions are 100% my own.