Bubble Guppies: Fin-tastic Fairytales! on DVD August 2
This post may contain affiliate links or I may have received the product free in exchange for my honest review. See full disclosure for more information.
Join the Bubble Guppies gang and their beloved animal pets as they share fantastical stories in Bubble Guppies: Fin-tastic Fairy Tales! This DVD features classic fairy tales with a Bubble Guppies twist, and a very special appearance from your favorite Baby Shark characters!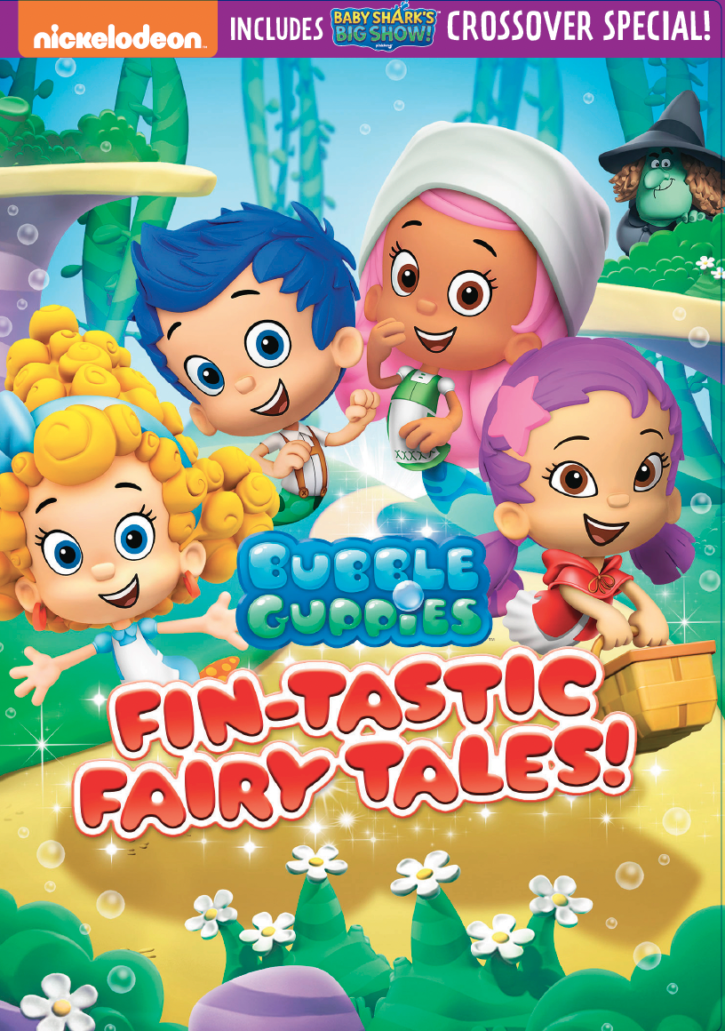 Bubble Guppies: Fin-tastic Fairy Tales! will be available on DVD from Paramount Home Entertainment and Nickelodeon Home Entertainment on August 2, 2022, for the suggested retail price of $10.99.Bubble Guppies: Fin-tastic Fairy Tales! episodes:
Bubble Puppy's Fin-tastic Fairy Tale
Kingdom of Clean
A Furry Tale!
Alison in Wonderland!
A Baby Sharkventure! (Baby Shark's Big Show Crossover)
Bubble Guppies: Fin-tastic Fairy Tales synopsis:Join the Bubble Guppies in the most fin-tastic fairy tales of all! First, a witch turns Bubble Puppy into a frog and Molly and Gil need to team up with this fairytale friends to undo her mean green spell! Next, Hansel and Gretel must get Bubble Puppy and Bubble Kitty home safe to their Furry Godmother. Finally, we meet Alison in a place called Wonderland and need to stop the Queen of Hearts from banning Friendship Day across the land!