Build a Great Holiday Gift List with Hape #MegaChristmas20
This post may contain affiliate links or I may have received the product free in exchange for my honest review. See full disclosure for more information.
Building and playing is a great learning tool for kids so they can learn hand and eye coordination, motor skills and blocks and music bring lots of joy to the little ones. My kids always loved to make the loudest noises they could, and also see how high they could build their buildings. It brought them hours of fun!
Hape ("hah-pay"), is a premium German educational brand and global leader in designing and creating affordable, high quality wooden toys that are built to last. Kids will love learning through play, as Hape products inspire hours of endless play and foster their imaginations, creativity, social skills, self discovery and more.
This holiday season, help your toddler build their dreams with new products from Hape!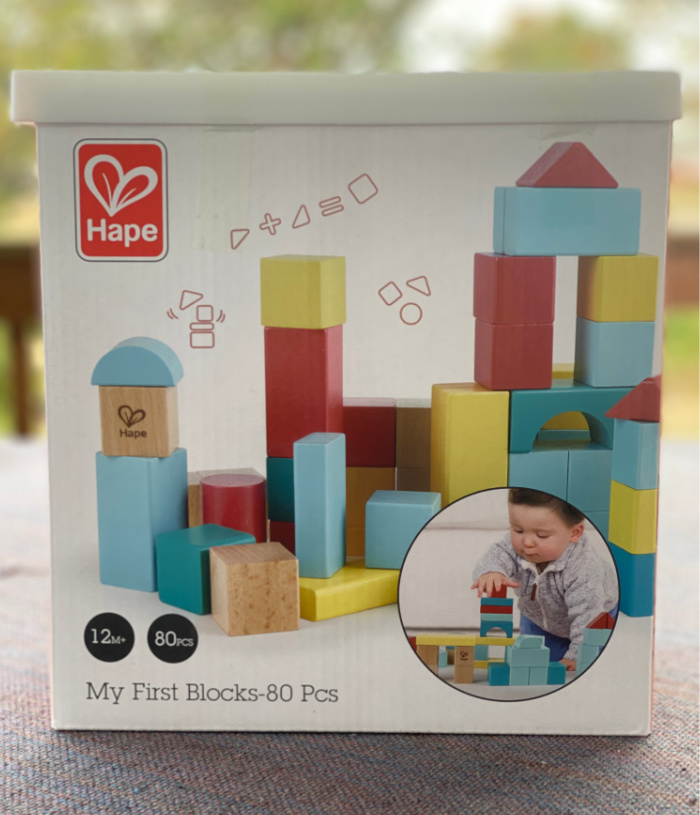 About Hape:
Hape Toys is one of the world's largest producers of toys made from sustainable materials. Hape toys are both creatively designed and eco-friendly. Neither culture, nor language, nor gender inhibits the intuitive process of play. All of the products meet, and more often, exceed the strictest international standards for quality and safety. But behind the innovative designs and meticulous quality lies the even stronger ethos of Hape.

From the beginning of the design process, through production and delivery, to the final unwrapping of the consumer packaging, Hape toys are a collaboration of global thinking and responsible ecology.

In addition to using particular materials and methods, Hape seeks out people who bring a new sensibility to the process. A collaboration of international and local employees creates a global corporate culture with a particular understanding and respect for the world in which we live. Sustainability, education, innovation and fun. Hape Toys represents the next generation of play.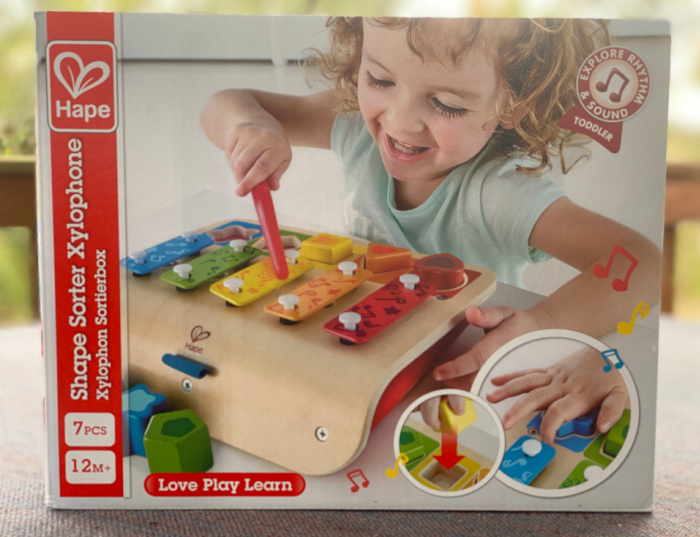 Shape Sorter Xylophone and Piano
The Shape Sorter Xylophone and Piano encourages children to sort colors and shapes, and experience music by making wonderful Do, Re, Mi, Fa, So melodies! Each kit comes with five different brightly colored puzzle pieces that fit together to form a musical instrument. Match the puzzle pieces with their corresponding holes, and then press down or tap them with the included red baton to create sound.
(
Age: 12 months +
|
MSRP: $17.99, Availability: Starting November, Retailer: Target)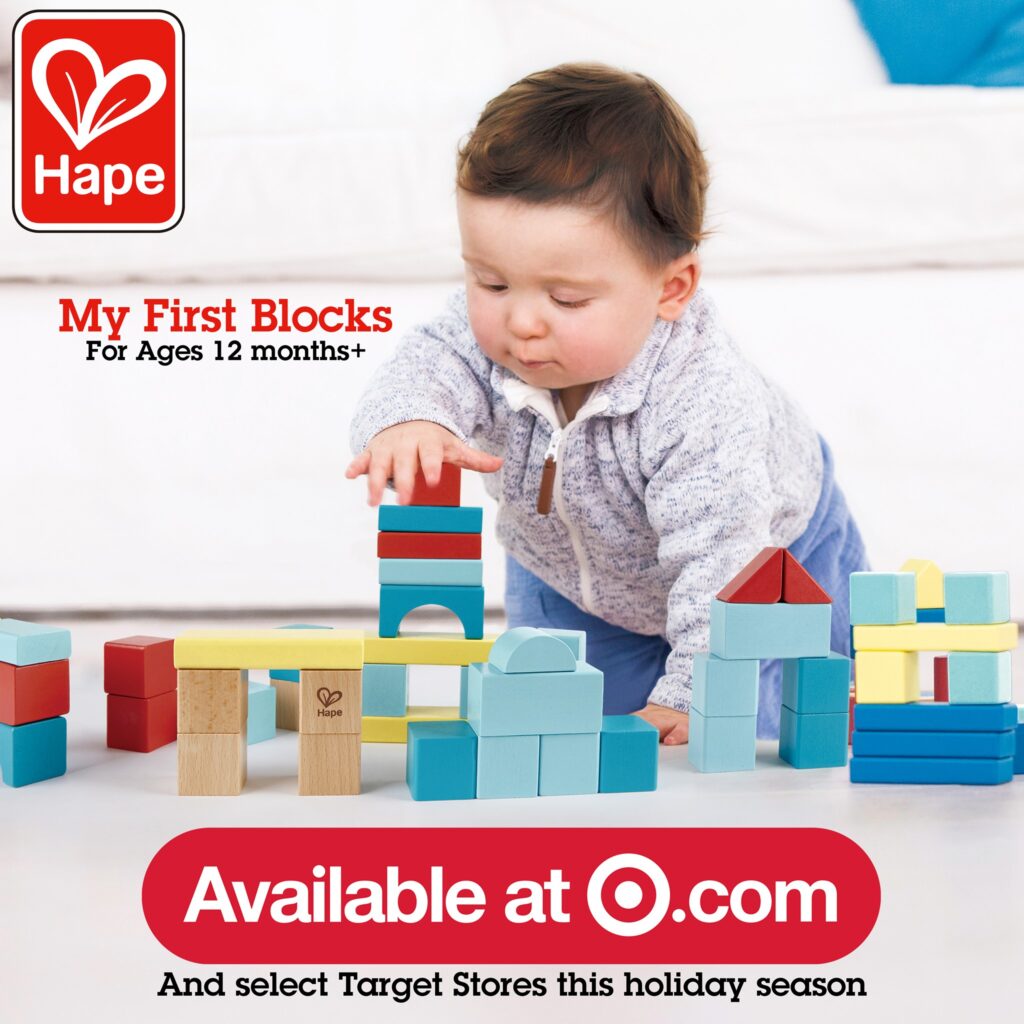 My First Block Set
My First Block Set
comes with 80 block pieces in a variety of shapes and colors! These blocks will inspire hours of play and will encourage children to recognize colors and shapes as they build on their imaginations!
(
Age: 12 months +
|
MSRP: $16.99,
Availability: Starting November, Retailer: Target exclusive)
Stay socially connected with Hape for all their product releases:
________________________________________________________________________________________________
We have added Hape products to our 2020 Holiday Gift Guide