Butcher's by Roli Roti Bone Broths Now Available at Costco
This post may contain affiliate links or I may have received the product free in exchange for my honest review. See full disclosure for more information.
Just in time for Thanksgiving leftovers, a new line of bone broths are available at Costco. Let me tell you about Butcher's by Roli Roti Bone Broths.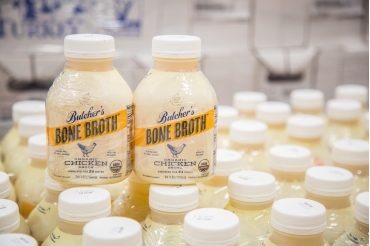 Roli Roti, the Bay Area food truck turned artisanal food production company, will offer the newest items in its line of premium products, Butcher's by Roli Roti Bone Broth at 36 Costco stores in Northern California and Nevada.
About Roli Roti
Thomas Odermatt founded Roli Roti in 2002 after settling in the Bay Area. A third generation master butcher from Switzerland, Thomas grew up in his family's award-winning butcher shop. Thomas brought his expertise in craft European butchery to the streets of the Bay Area with his food truck, Roli Roti (short for being a rolling rotisserie); America's first gourmet rotisserie food truck. 

Having grown his single food truck into a fleet of six, the Roli Roti food trucks have become a food destination for tourists and locals alike. In 2015, Thomas wanted to nourish people beyond the Bay and opened his own USDA facility in Oakland. From there, Thomas developed his line of Butcher's products, including his Roli Roti Butcher's Bone Broth.
Never frozen, Butcher's Organic Bone Broths are made simply, using just organic bones, organic carrots, and filtered water. With a commitment to source the best ingredients from responsible farmers who care, the team at Butcher's developed Butcher's Organic Bone Broths to use both as an easy-to-cook-with premium cooking ingredient and a nutritious stand-alone drink. Each bottle is slowly simmered for 24 hours to extract as much from the bones as possible, resulting in a broth that is packed with 21% daily value of protein per serving and a dense and "jello" like texture due to the high amounts of gelatin and collagen.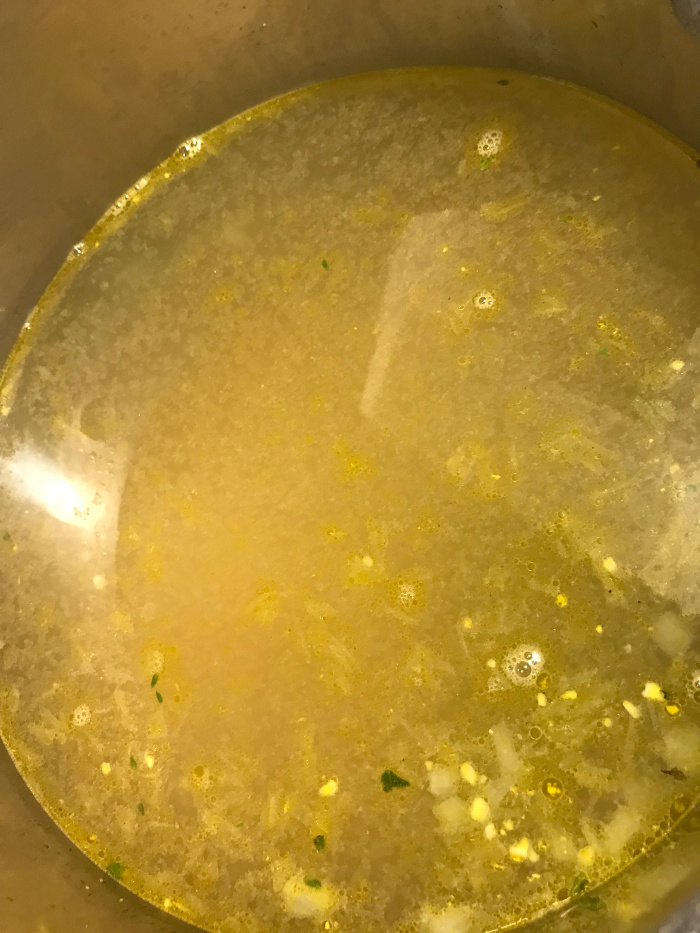 The broths are Paleo & Keto CERTIFIED by Paleo Foundation and KetoCertified. The broths have no alliums, no salt added, are fresh and sourced from farms that have earned Global Animal Partnership (GAP) certification.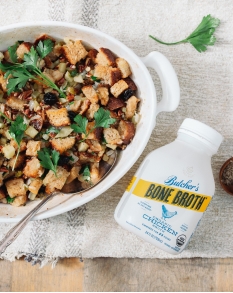 While only the Butcher's by Roli Roti Chicken Bone Broth is available at Costco, all of the Butcher's by Roli Roti Broths (including turkey and beef) are sourced from the best available turkeys, cows, and chickens. These broths are a nutritious cooking ingredient that can be used for a variety of dishes, especially during the holidays, for meats, gravies, stuffing, and side dishes.
Butcher's by Roli Roti Chicken Bone Broths are now available at Northern Californian Costco locations. At Costco, two 24-oz bottles of Butcher's by Roli Roti Chicken Broth retails for $8.99.