Calico Critters Encourage Hours of Imaginary Play
This post may contain affiliate links or I may have received the product free in exchange for my honest review. See full disclosure for more information.
Imaginary play is so very important for our kids. While it may not seem like much, imaginary play helps kids build skills in decision making, social and emotional skills, and more. And, what is more fun than baby critters? Calico Critters are fun baby critters that live like humans with a focus on nature, family, and love. The playsets are all adorable and most importantly encourage hours of imaginary play! Let's take a look a few of our favorite Calico Critters and the fabulous playsets!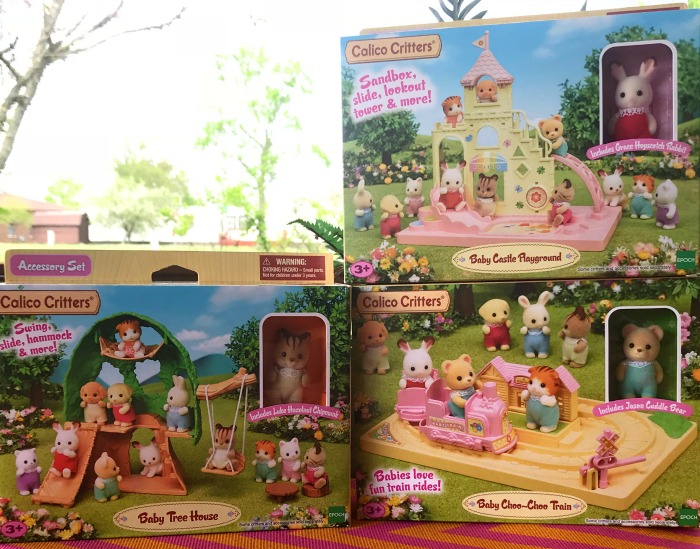 Calico Critters is a line of miniature animal figures, with homes, furniture and accessories. The animal figures are unique because they are made of a special flocked material that gives them an endearing quality. They were introduced in Japan in 1985 and are distributed worldwide. Calico Critters are sold as families, with Mothers and Fathers, sisters, brothers and babies. The homes and furniture are quite life-like are have incredible detail. The Critters live in the community of Calico Village. All the citizens in Calico Village have hobbies and jobs. The underlying theme is giving, friendship and happiness. Calico Critters are wholesome, never trendy.
Take a Look at a few of our FAV Calico Critters!

The Baby Castle Playground comes as a set with one Hopscotch Rabbit Baby figure. It comes ready to play and includes a slide, ladder, sandbox, and other fun baby playthings. You can also place the castle parts on top of Baby Castle Nursery for an even more elaborate school setup (sold separately).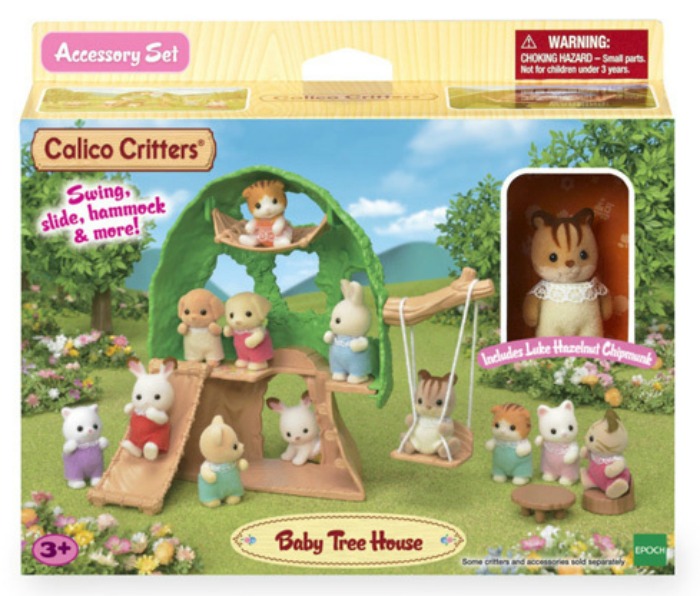 Another of my favorites is the Baby Tree House. It comes with a hammock, slide, and swing, so children can help babies play. They can also be posed to peek out through the leaves.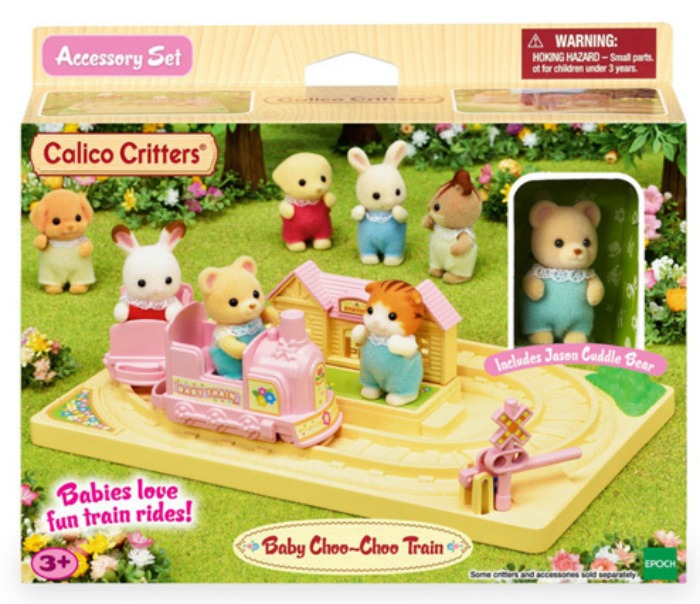 Who doesn't love a Choo-Choo train? This fun Baby Choo-Choo Train comes as a set with one Bear Baby figure and is immediately ready for play as a stand-alone product. Have fun pushing the two train cars along the tracks by hand. One baby figure can fit in each train car and there is a railroad crossing with a movable gate.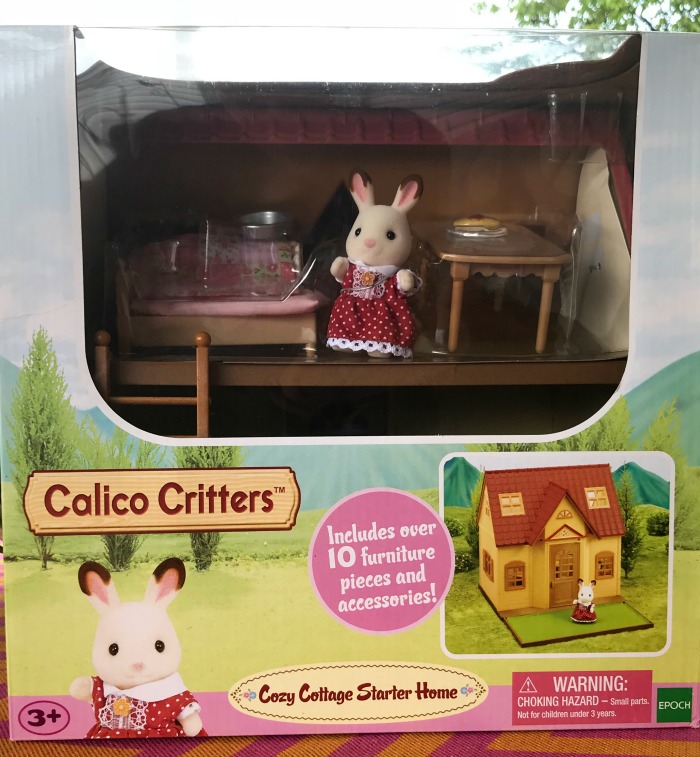 The Cozy Cottage Starter Home is the perfect way to start a Calico Critter collection! It comes fully assembled and ready to play with everything you need for hours of pretend play fun. It includes moveable, reversible floor to use as a front yard, expand the 1st floor, or create a 2 story house as well as furniture pieces and accessories.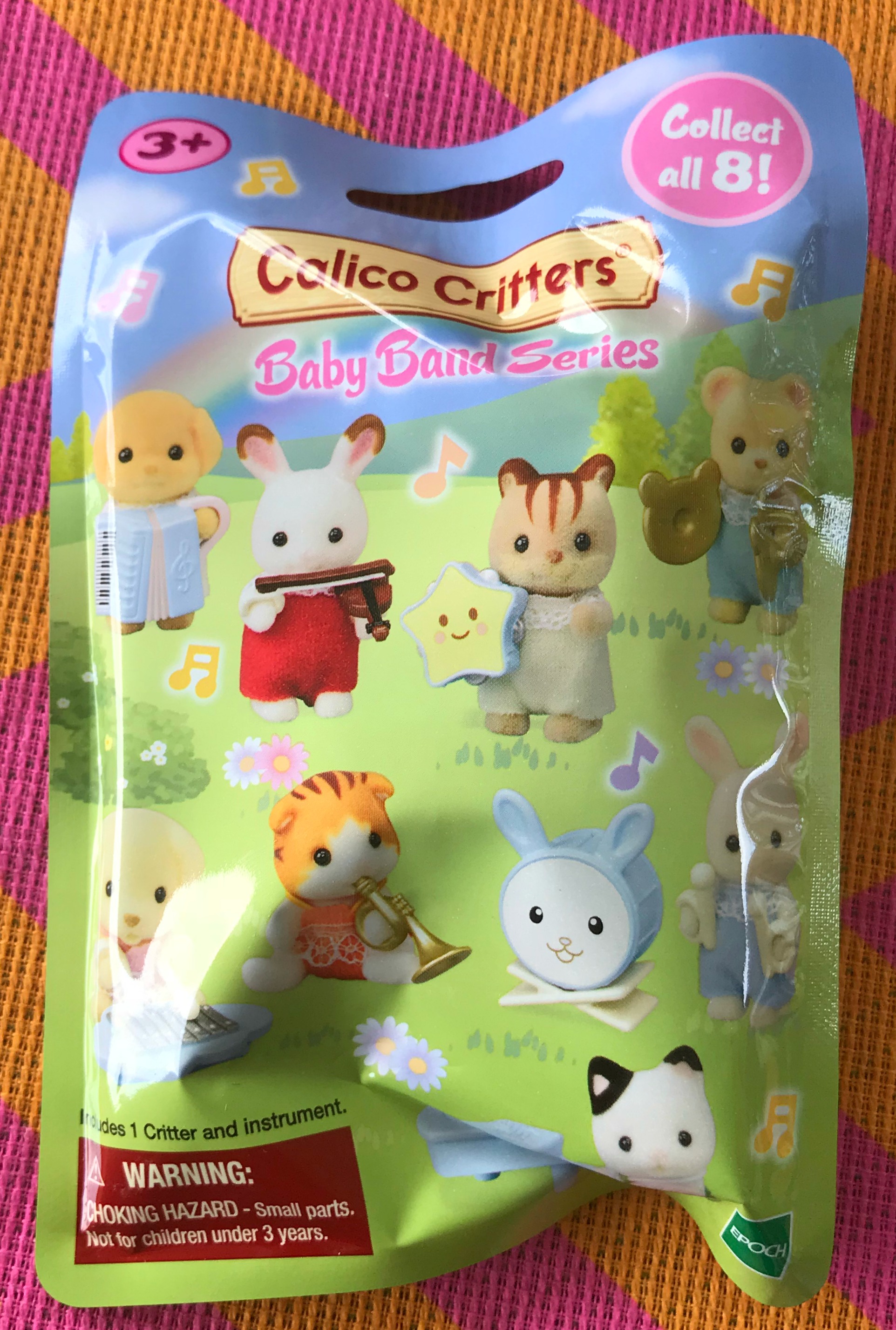 The Baby Band Series of Calico Critters is simply adorable! Baby Band Series baby figures are able to hold their instruments in their hands, so they can act out fun recitals. The Band Series features eight different sealed mystery bags, each containing a baby figure and other small parts. The theme is a nursery recital, and the baby figures come with various musical instruments.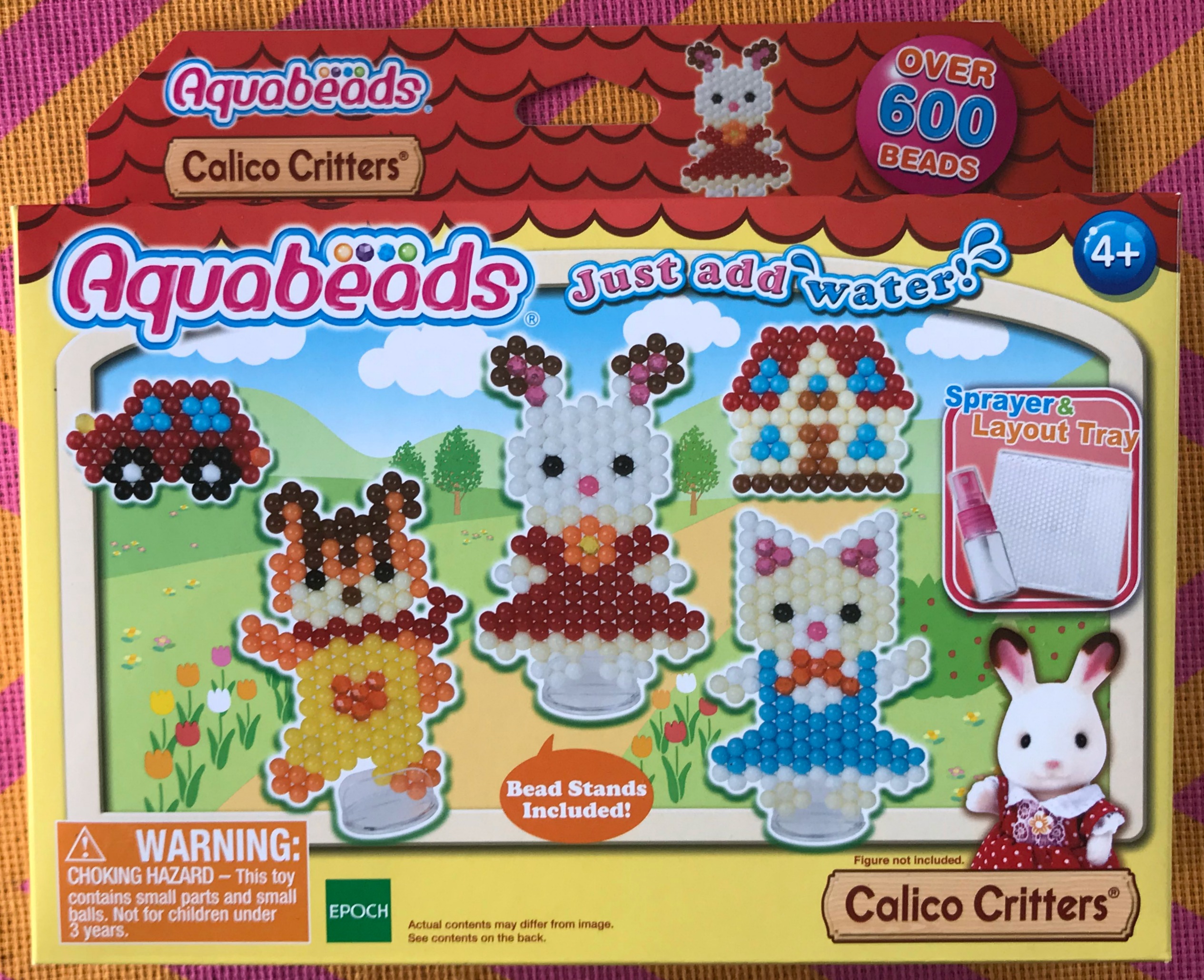 Calico Critters Aqua Beads Craft Kit
Create your own Calico Critter characters with this fun craft kit! Simply create your adorable characters and then spray with water, no heat required. Suitable for children ages 4 and up.
With Summer almost here, kids will have an abundance of time on their hands. Instead of the "Mom, I'm bored" why not introduce them to Calico Critters and the wonderful world of imaginary play? Visit Calico Critters to learn more and view the large variety of adorable critters and playsets!
Connect socially with Calico Critters