You Can Travel the World if You Have a Civil Engineering Degree
This post may contain affiliate links or I may have received the product free in exchange for my honest review. See full disclosure for more information.
If you have an online civil engineering degree you will be in a position that enables you to travel the world. Not all engineers will get the opportunity to do so, but in the civil engineering industry they are always crying out for individuals to move abroad to put their experience in motion. Not only will you have travel opportunities as a civil engineer but you will also qualify for a host of other benefits.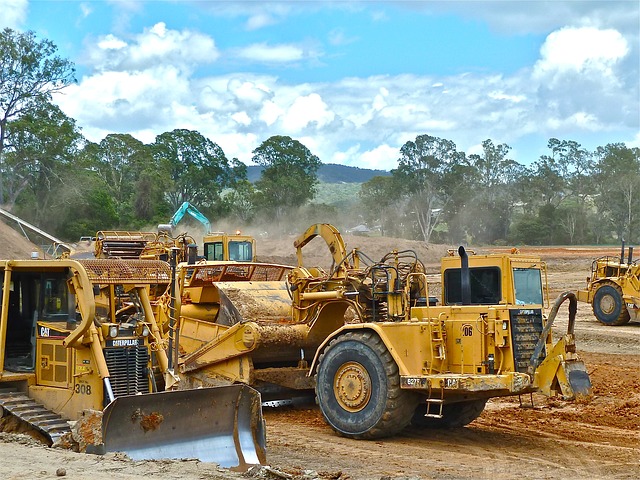 You Will Get Job Satisfaction from Every Project
Whatever project you are involved in, when it comes to civil engineering you will get the benefit of having job satisfaction once it's complete. You will likely be a part of something special whether you're involved in the design and development of a new bridge or a huge dam. Civil engineering isn't easy and you will often go through stages wondering why you bothered with it because of the stress involved, however, the overall job satisfaction truly makes up for it all.
A Great Salary
Civil Engineers get an above average salary than many other careers, so it's always a career worth considering. Civil engineers earn an average salary of $119,620 – and some top engineers that manage bigger projects earn a lot more. Depending on the sector you work in will depend on the salary you get, but all engineers can expect more than average.
A Feeling of Importance
Engineers around the world are all important no matter how small a part they play in the engineering of projects. With any project you are involved in, you will not only be blessed with job satisfaction once it's finished but you'll also feel very important to the cause. Project design is very important and without engineers, none of it would be possible.
Plenty of Field Work
While the planning stages of a development are often done in an office environment, once the project takes place you will likely play a vital role in the field to manage the project under the supervision of others. This is a fantastic opportunity to work in both an office and outdoor environment – and it will also break up your week and give you the chance to do something different with your time.
Test Your Engineering Skills to the Max
The great benefit of being involved in the engineering sector is that you will have a real chance to put your engineering skills to the test. You will need to understand the plumbing and electrics of any project and that will give you something to think about instead of being stuck in a dead-end job that doesn't require much of a thought process.
Even if you have yet to qualify for your masters degree in civil engineering, the above benefits should make you strongly consider a career in one of the most competitive industries in the world – and industry that offers an endless amount of benefits to employees.
Do you work in civil engineering? Tell us more in the comments.