Thankr App Because "Thank You" Never Felt So Good!
This post may contain affiliate links or I may have received the product free in exchange for my honest review. See full disclosure for more information.
There use to be a time when we did a lot more "thanking" our friends and loved ones. Then, as usual, the hectic pace of life took over. Gone is the time we use to sit down and write out Thank You notes, get a stamp, and put into the mail. It doesn't mean we are any less thankful. While it is still nice to do that on occasion, thankfully (no pun intended) Thankr has come up with a way that makes thanking someone quick and easy. With the Thankr app, you can send a fun, meaningful, Thank You right from your mobile device that will put a smile on your recipient's face and brighten their day!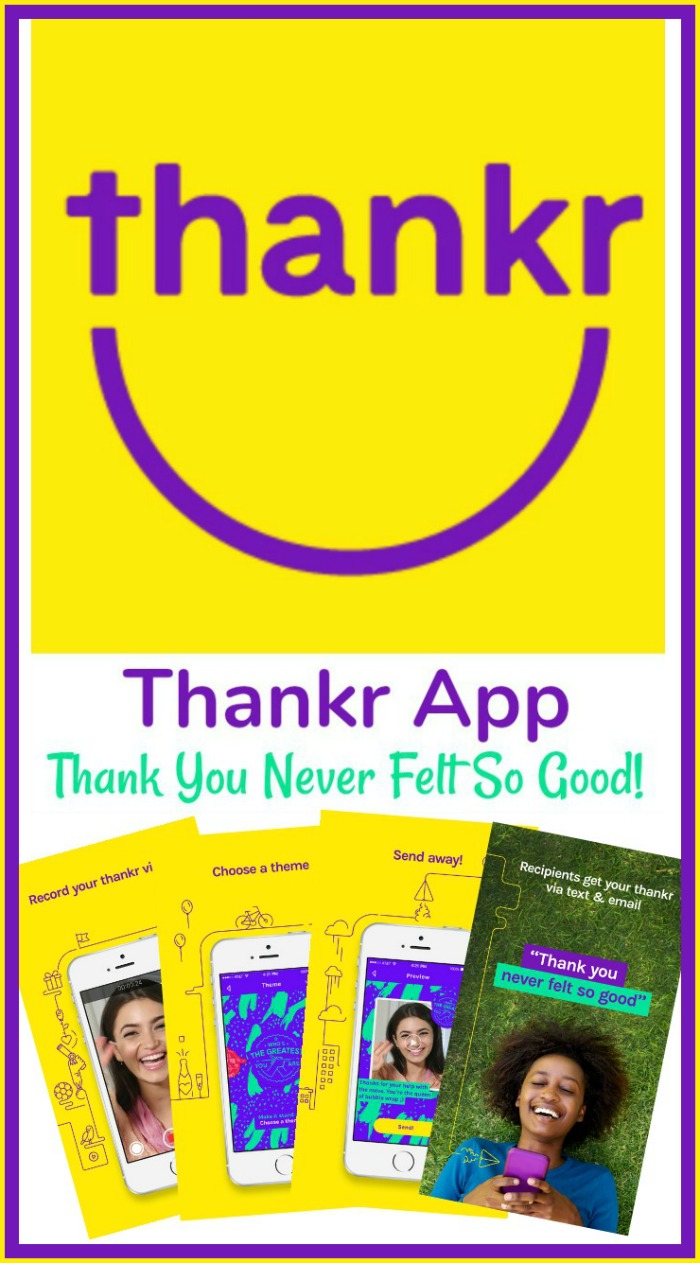 Being thanked brightens your day and it feels good, right? With the Thankr app, you can thank people and show your appreciation, whether it is something big or the little things that make life sweet. No need to bring out pencil and paper to brighten someones day! That is what makes the Thankr app useful, fun, easy – and it is at the tip of your fingers!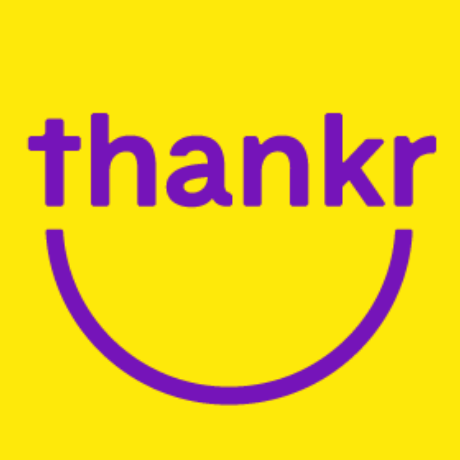 About Thankr
Thankr is a "thank you" app available on iOS, with Android coming soon! It uses a video platform to help make thanking people easier. The hope is to make thanking fun and easy. You can choose to create a video or send a picture, personalize a note, pick a fun background and stamp, and send a Thankr via text/e-mail. It can be used as a thank you for gifts–birthday parties, graduation, shower, etc, or for a fun playdate, for help from a friend, etc.
The Thankr app is Super Easy and Fun to use!
All you have to do is download the Thankr app available for download in the App Store for ios – (Android coming soon). Now, let's check out the easy steps of using it!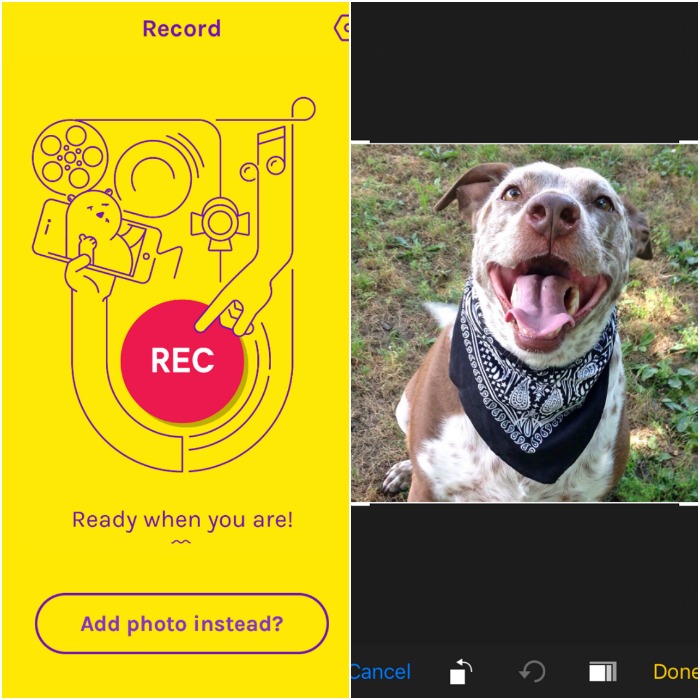 After downloading, open the app on your mobile device. You can choose to create a personalized video or select a photo. My pup and I decided to thank our friend for the tasty dog treats. So, we chose a happy picture.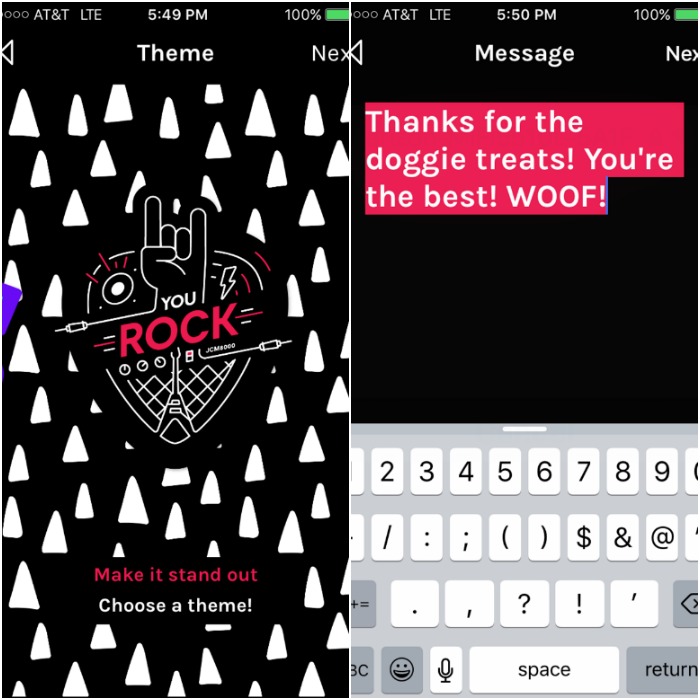 You can then choose a theme from the preloaded ones available. Then, type out your message. Super easy!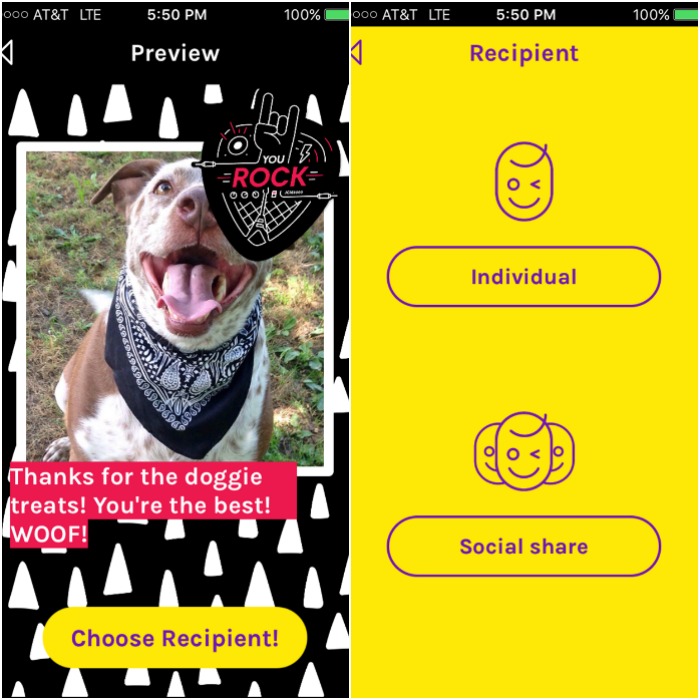 You will then see a preview. The little emblem looks like it is covering the photo, but don't worry. In the final pic, it comes out correctly.
Choose your recipient and you can then send send to friends via text, email, or Facebook.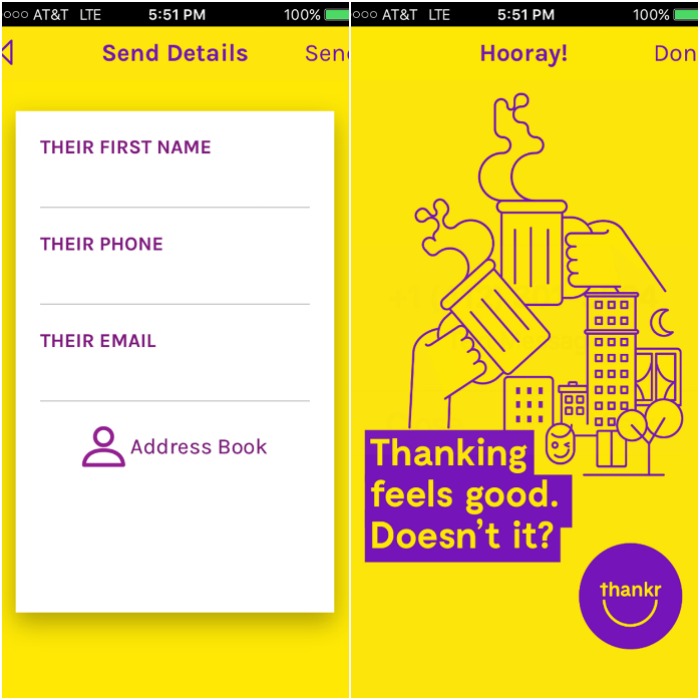 Simply type in the name, their phone, and/or their email – depending on how you want to send the message. You can also send via message AND email by filling in both. Click done and that's it! Wasn't that super easy?!

Your recipient DOES NOT NEED the app to receive a thankr message. Just think of the possibilities!
The Thankr app is perfect for a multitude of occasions:
Graduation
Birthdays
Baby showers and gifts
Mother's Day/Father's Day
Dinner parties
Playdates
Everyday gratitude…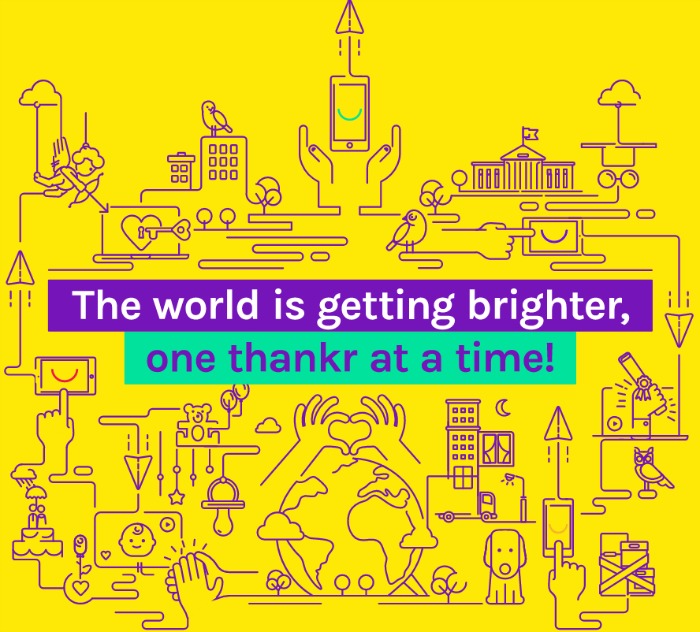 One note: The first time you use the app, it will ask you to login or create an account. Simply type in your email address and create a password. That's all there is to it and you are ready to start sharing Thank You messages and spreading smiles!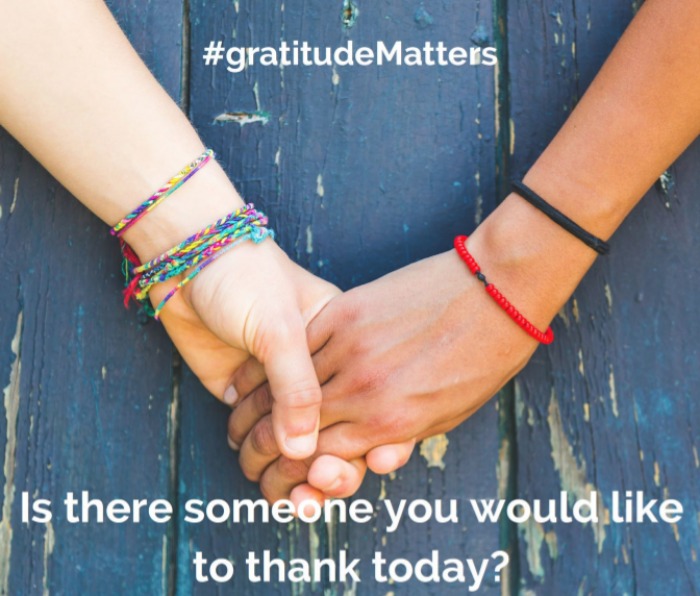 Looks like fun, right? If you have people in your life you would like to start thanking, download the Thankr app today and get started! Together, we can spread smiles and gratitude and make this world a happier, brighter place!
Connect with Thankr