Caring for a Parent with Dementia at Home: A Guide
This post may contain affiliate links or I may have received the product free in exchange for my honest review. See full disclosure for more information.
If we are lucky enough to have our parents until they reach a great age, we will have many years of love and memories to treasure, but we need to be prepared to take the rough with the smooth. Older adults can develop a range of physical and mental health complications which can make daily life difficult, and dementia is particularly cruel.
Dementia is not a disease but often a symptom of Alzheimer's disease or a blood vessel blockage in the brain (vascular dementia). Dementia causes memory loss and problems with language, problem-solving and other thought processes, as well as other physical health conditions.
Dementia is a disease that progresses gradually, and while the timescale of this progression will vary from person to person, your parent's needs will change over time. This guide outlines the most important factors to consider if you are caring for a parent who is suffering from dementia in your home.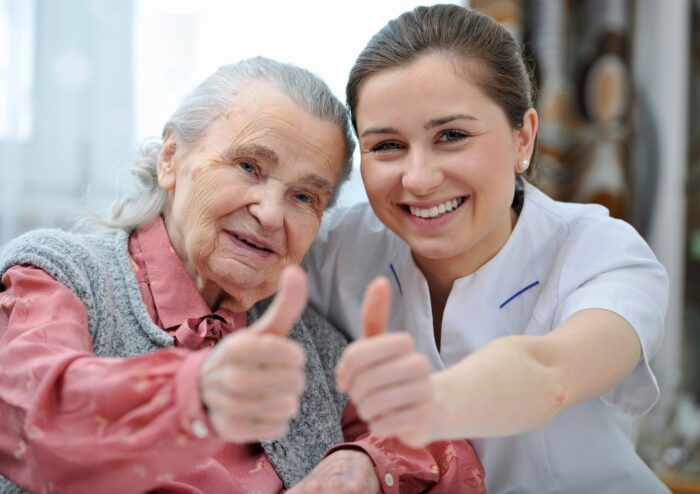 Learn what you can about dementia
Dementia is complex and provides the best possible care for your parent, and you must learn all you can about it. Knowing what lies ahead as their condition worsens, understanding what is happening to them and accepting that they will decline gradually is important. The National Institute on Aging offers useful information on dementia.
Ask for help when you need it
It is important to ask for help when you are struggling to cope. This could be as simple as asking family or friends to step in to give you a break from your caregiving responsibilities or hiring an in-home care provider who can help with housekeeping, grocery shopping, preparing meals, medication, and transportation. There are also respite care services which will provide care for your parent while you take a vacation, enabling you to return with more energy. If your parent's condition progresses to the point where you feel you are no longer able to provide the level of care that they need, it may be better for your parent to move into a Scottsdale senior living facility where they will have 24/7 specialized care.
Look after yourself
If you are tired, stressed, or unwell, you will not be able to provide the best care for your parent. Being a caregiver for someone with dementia can be highly stressful, particularly as you notice the person you love begin to slip away. You need to look after your own physical health with a regular sleep routine, nutritious diet, adequate hydration, exercise, and make time for self-care.
Set aside family time
When you have someone with dementia in your home, it is only natural that the daily routine and everyone's focus becomes looking after them. This can negatively impact family relationships between yourself and your partner and/or your children. Make an effort to plan in family time where you can all have fun and relax together away from your caregiving responsibilities. It might also help to hold regular family meetings where everyone gets the chance to air their concerns or stresses.
Adapt your home
When dementia reaches what is known as the moderate stage, their coordination and balance can become affected, which can increase the risk that they will fall in the home. Their memory loss and confusion could mean that household chemicals, utensils and tools become as hazardous as they are to young children.
Look out for changes to their physical condition
When looking after your parent, you will probably be focused on their memory loss and deteriorating mental state, e.g., increasing confusion. However, it is important to realize that dementia will also affect their ability to complete everyday tasks and they will increasingly need your support when dressing, feeding themselves (including chewing and swallowing), taking their medication, cleaning themselves, and speaking.