Relaxation Painting with Buddha Board Collection #MegaChristmas19
This post may contain affiliate links or I may have received the product free in exchange for my honest review. See full disclosure for more information.
With all the hustle and bustle that comes with the holiday season, you need to take some time for yourself and relax and decompress. Painting can be very calming and soothing for a lot of people, and with this product Buddha Boards you can paint with just water, so you won't have to go out and buy paints and brushes. You can paint a masterpiece, or use it for teaching. Since you paint with water, and then it disappears you don't need to buy those expensive canvases. This would make a great gift for the artist in your life.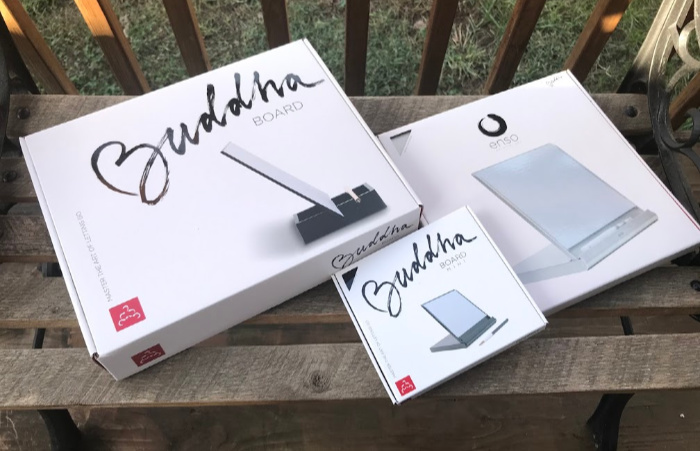 Buddha Board is inspired by the Zen idea of living in the moment. You simply paint on the surface with water and your creation will come to life in bold design. Then as the water slowly evaporates, your art will magically disappear leaving you with a clean slate and a clear mind, ready to create a whole new masterpiece. Buddha Board is environmentally friendly as it only uses water – no ink, no paint, no chemicals – and it will last for years with proper care. Live for the moment and enjoy!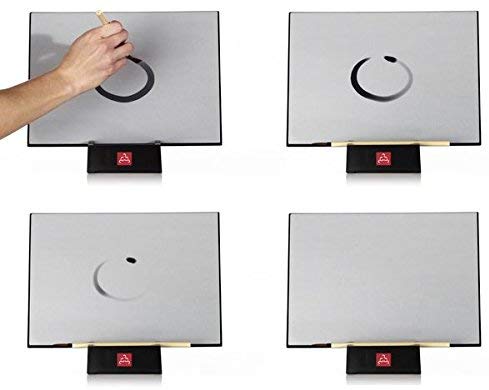 Easy to Use: Simply fill the stand with water. Then dip in the bamboo brush (included) & start drawing, painting & writing. You'll create soft, beautiful images with a rich, inky Japanese look. Appreciate your creation in the moment, and then as the water evaporates and your masterpiece slowly fades away, practice the art of letting go.
The Original Buddha Board: Here's the superior, genuine, authentic Buddha Board, made with only the finest high-quality materials. NO BUBBLING, NO PEELING. Count on it. The one & only Buddha Board.
Ideal for Ages 5+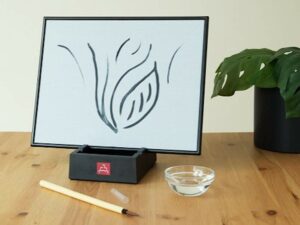 Includes surface board, bamboo paint brush, stand to support board and serves as a water reservoir with resting place for brush
Great for practicing brush strokes, testing paintbrushes, and creating spontaneous temporary artworks
Environmentally friendly
Buddha Board is available for purchase through Amazon, Walmart, and any other Art Supply store.
You can stay socially connected with Buddha Board for their latest products: 
________________________________________________________________________________________________
We have added Buddha Board to our 2019 Holiday Gift Guide