Imagine one day you suddenly lose your vision. Life will become very challenging and difficult for you. Similar can happen to dogs, as well. You will be surprised to know that close to 40% of the dogs lose their vision if diagnosed with glaucoma. This means they have to spend the rest of their lives in absolute darkness. There are several medicines in the market that can treat glaucoma in dogs. However, when it comes to medicines there will also be side effects. A better option that does not come with any side effects if CBD oil.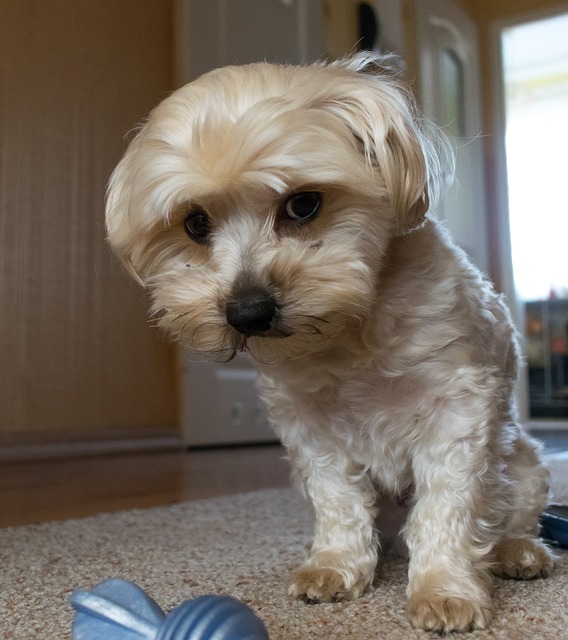 What Do You Mean By Glaucoma?
Glaucoma effects the vision when there is excess pressure inside the eye. Although it may not sound like a serious effect, if left alone this pressure can build up and cause serious damage to the eye's optic nerve. This will gradually lead to a loss of vision for your dog. When the eyes function smoothly, a clear liquid is produced in the eye that is also referred to as aqueous humor. This liquid is very crucial for the proper health of your dog's eyes. It nourishes the different tissues of the eyes and also protects the eyes from dust and wind.
When this aqueous humor starts building inside your pet's eyes it tends to create pressure, which is also known as IOP or Intraocular Pressure. Although the pressure is not too much, it is still important for the eyes. Some of the common reasons that can give rise to secondary glaucoma include tumors, cancer in the eye, infections, inflammation, chronic retinal detachment, and advanced cataracts.
Common Symptoms of Glaucoma
There are several common symptoms of glaucoma that are found in dogs. Some of these symptoms are discussed below.
Pain
Headache (dogs tend to push their head against a wall or a furniture to relieve their headache)
Loss of interest in any activities
Decrease in appetite
Lack of excitement
What Exactly Is CBD Oil?
If you have a dog at home, you must have heard about CBD oil and the benefits of it in curing several health ailments in dogs. CBD or Cannabidiol is a compound that is extracted from the cannabis plant. Although it is extracted along with the compound THC from the hemp plant, CBD does not have any psychoactive properties that tend to make you feel high after consumption.
There have been several studies and tests on CBD by numerous scientists and doctors and they have all come to the conclusion that it is highly beneficial in curing several health problems in dogs. CBD contains anti-anxiety, pain relieving, and anti-inflammatory properties.
How Can CBD Help Fight Glaucoma?
Studies have proved that CBD can effectively fight against glaucoma in dogs. It can easily reduce the intraocular pressure by almost 30% and give immense relief to your dog from the pain due to the pain-relieving properties of the compound. CBD also protects some of the cells inside the eye that get effected with glaucoma. You dog can soon get back to its normal self.