Cheapest Way to Plan a Trip to Las Vegas
This post may contain affiliate links or I may have received the product free in exchange for my honest review. See full disclosure for more information.
Ready to take a trip to Las Vegas? Don't want to spend more money than you absolutely need to? Here are some tips for the cheapest way to plan a trip to Las Vegas.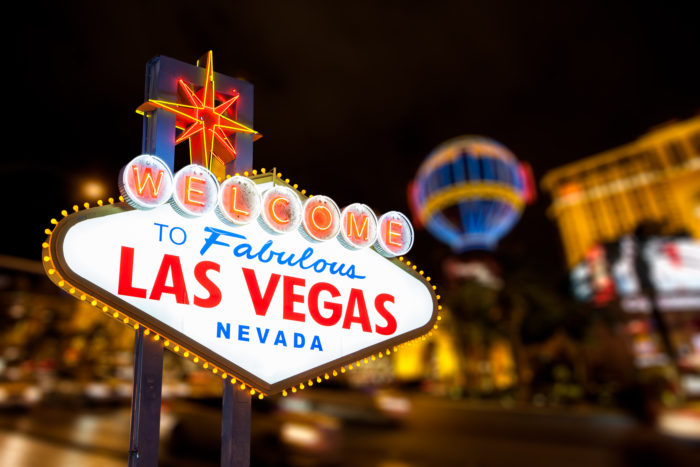 Las Vegas is world renowned for its bright lights and flashy costumes. The hotels in the city are nothing short of grand but at the same time, which is why so many people come here. However, you don't want to spend more money on the trip than you absolutely must. If you are ready to take a trip to Las Vegas, then here is a look at the cheapest way to plan a trip to Las Vegas.
See Las Vegas on the Cheap
Las Vegas has so many interesting sights, but at the same time, you may have to spend a lot of money to take them all in. With a little planning, it is possible to enjoy a cheap trip while also at the same time having a lot of fun. Before you embark on the most affordable travel to Las Vegas, you need to decide exactly what you want to do in Vegas. Figure out how you want to travel and also what level of luxury you can afford. So you won't have to look for a title loan near you in Vegas during your trip, your travel budget will need to include the cost of airfare or gasoline, in case you plan on driving.
You also need to factor in how much you will need to spend on transportation in the city. Also, along the way, you may want to stop at different places, and you also need to factor in tolls and parking meters as well as parking charges in a garage. Other costs that will add to your financial burden include hotel accommodation and meals as well as drinks and snacks. Last but not least, you need to budget for attractions and admission fees as well as souvenirs.
Flying at a Low Cost
If you plan on flying to Las Vegas, then the first thing you need to do is know when the best time is to book your flight. There are several things you will need to address including the time of the week, airfare deals and the season in which you are traveling. You also need to factor in the distance from your home to Vegas. Booking your flight mid-week will help you save on airfare costs. To find the best airfare deal, you should start your search well before your planned departure date. The best deals are also available between May and September and up to November.
Cheap Accommodation Tips
Second, you need to look for affordable accommodation. Typically, you may have to spend just under one hundred and thirty dollars per night at a hotel. To find the best deal, you need to look at several booking sites. Booking your accommodation in midweek is another way of saving money on a room. Also, look at a handful of hotel rates to find out which hotel is offering the best deal. Be sure to use the Internet and any other means possible to find the best deals. Joining a rewards club is another way of paying less for your hotel rooms. Also, the best and cheapest accommodation regarding hotel stay in Las Vegas are found in downtown Las Vegas. Compared to the Strip, hotels like The Golden Nugget and Four Queens offer better and cheaper rates.
Tips on How to See the City on the Cheap
Once in Las Vegas, you will soon realize that this city has plenty of alcohol available and the people behave accordingly. Be sure to save as much money as you can on the cost of alcohol because if you try drinking a lot in Vegas, you could end up using all your money. The good news is most casinos in Las Vegas offer free drinks. So, it makes sense to check out a nickel slot machine and be served a cocktail for free. Just remember to leave a nice tip.
How to Drink Well on a Budget
Drinking in nightclubs can be very costly and so you should avoid this as much as possible. A better bet is to drink at bars though keep in mind that these can turn out to be tourist traps. However, they will have a drink special and the fun atmosphere at bars can make your night that much more special. If you are on the Strip, then try out joints like Carnival Court and Margaritaville. Also, check out some other bars and keep in mind that it does not pay to drink at a restaurant as the prices can be quite high.
Eating on the Cheap
Once in Vegas, you will also want to find ways to save on the cost of food and snacks. Although there are many fine dining outlets in Vegas, they won't be cheap which is why it makes sense to check out the more affordable options. Fortunately, there are many restaurants where you can eat for fewer than twenty-five dollars. To save money, remember not to order drinks. You can save money on food by eating at a hotel food court which is something that you can find at almost every hotel.
Buffets and Wine 
It also makes sense to check out Las Vegas buffets as these cost less than the same food selection. If ordering wine, make sure you order it by the bottle and if more than two people are sharing the bottle, then the cost comes down quite dramatically. Try not to order soft drinks or bottled water at restaurants and instead settle for ice water. Also, before you enter a hotel, make sure you find out the cost involved by checking the menu or by asking the hostess.
Getting about the City Cheaply
Once you get to Las Vegas, you need to find ways of learning how to get about without spending a lot of money. For one, it never pays to get gas on the Vegas Strip. Though there are many conveniently located gas stations on the Strip, it makes more sense to buy your gas by driving either east or west. This is where you will get the best gas prices. You could also consider RV rental Las Vegas businesses have to offer for accomodations and transportation.
Second, when in Vegas, you should ride the Las Vegas Monorail or you should consider walking. Traveling in a cab or renting a car are more expensive.
Take a Bus Ride to Downtown Las Vegas
When traveling to downtown Las Vegas, you should opt for a bus ride. It can cost anything from six to eight dollars for an entire day's travel. Also, the weather in Las Vegas can be hot which is why you need to put on some sunblock on your ears, especially if you plan to walk a lot in the city. While walking, make sure you never jaywalk on the Strip as being caught means being cited.
Also, after landing at the Las Vegas airport, and after hiring a cab to take you to the city, make sure you instruct the cab driver not to go via the tunnel as this won't be the shortest route.
Finally, be wary about a scam perpetrated by cab drivers. When they get you to your destination they tell you that they don't have any change. So, if your trip cost you twelve dollars and you only have a twenty-dollar bill, then you may end up losing eight dollars because of this scam. So, make sure you have many small denomination bills when leaving the airport.
Don't Pay Exorbitant Prices for Entertainment
In Las Vegas, the shows are cheaper if you buy tickets online. If you are prepared not to view a big-name entertainer, you can quickly get your fill of entertainment by paying between thirty-five and forty dollars per person. This is cheaper than paying the two hundred to two hundred and fifty dollars that you would pay to see a star like Cher perform.
Miscellaneous Tips
One last tip on the cheapest way to go to Las Vegas is to avoid using amenities in the city because they can cost you a lot of money. Also, hotels, by and large, charge for Internet connection (wireless). So, look for places where there is free access. When gambling in the city, try to learn the game by trying out the free gaming lessons offered by many casinos.