Cheddar's Scratch Kitchen Perfect Family Dining Experience
This post may contain affiliate links or I may have received the product free in exchange for my honest review. See full disclosure for more information.
I am always looking for new and unique restaurants to try, especially ones closer to home. This past weekend my mother arrived into town from Florida for the Mother's Day weekend and this was the perfect time to take her to a place we love – Cheddar's Scratch Kitchen.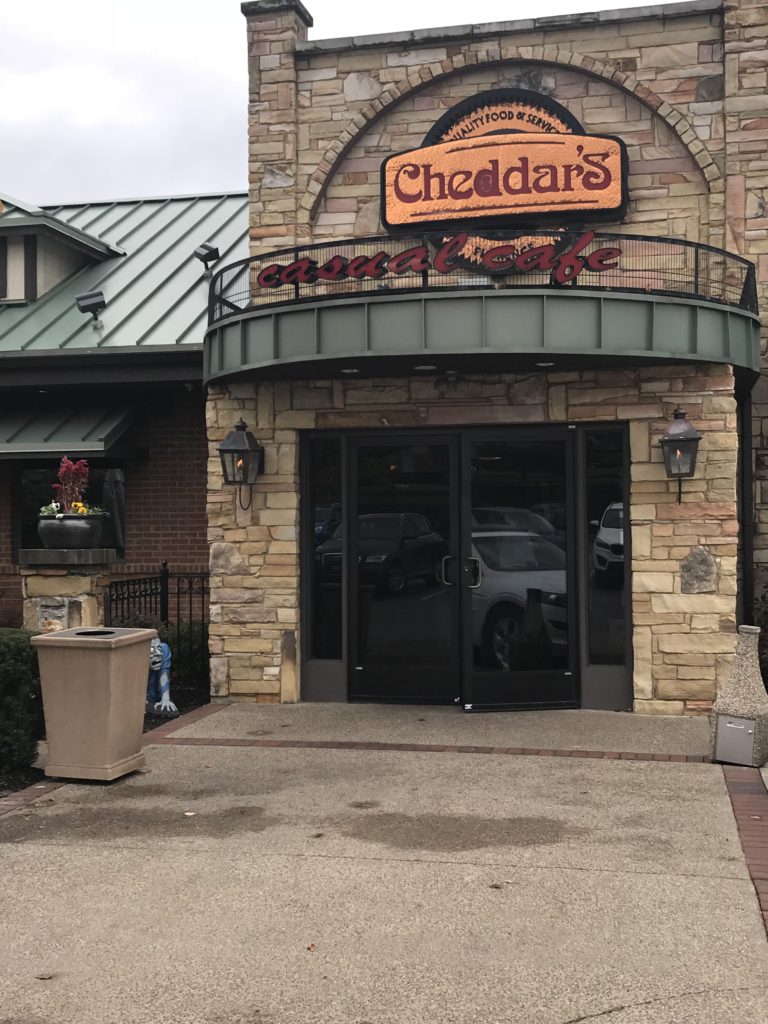 You feel so welcome and feel the friendly, upbeat vibe from the moment you walk through the door. Our wait was no more than a few minutes and the four of us were promptly seated at our table.
We started the dinner off with the tasty Tripe Treat Sampler appetizer ($10.39). It is filled with loaded russet potato skins, hand-breaded chicken tenders and Wisconson Cheese bites. It is also served with dipping sauces for each food item including sour cream, marinara sauce and honey mustard.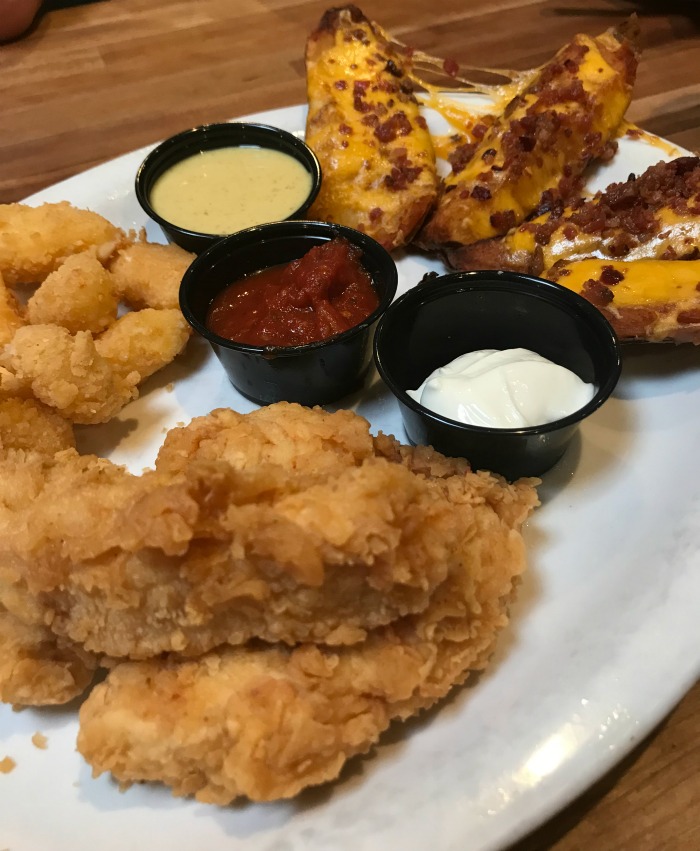 We tore right into this, as we were starving and saved room for our dinner. My personal favorite was the hand-breaded chicken tenders. These are made fresh and hand prepared at the start of each work day, to ensure the quality and robust flavor for each customer.
My daughter loved her usual, the potato skins, but mom and Adam took to those Wisconsin Cheese bits and fought down to the last morsel. Mom won of course, as Adam is a gentleman.
Our waitress, Erica, could not have been the more perfectly personality type for our family – filled with smiles and quick-witted humor. This is the kind of server ever person wants to encounter when dining out and she was top-notch!
Erica gave us some recommendations of her favorite menu items and I took her up on the option of having the Top Sirloin Steak & Ribs combination platter ($15.99).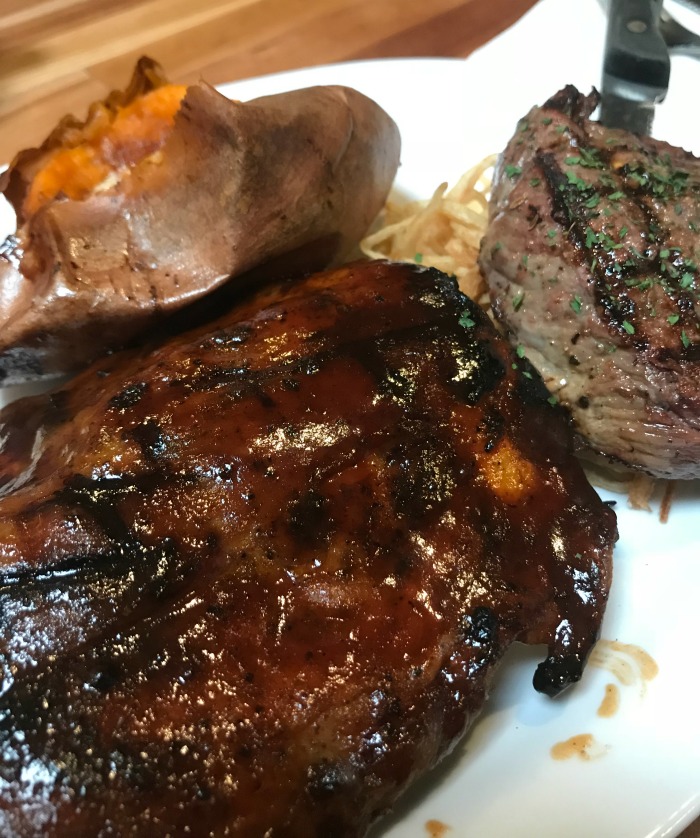 My favorite part of this my, hands down, was the tender ribs. They are slow-smoked and topped with a sweet KC style barbecue sauce. The sirloin came perfectly prepared at my ordered temperature – medium. It was so savory, no sauce was needed.
This platter comes with two sides, and I opted for the baked sweet potato (my personal fav) and the house favorite (according to Erica) – Broccoli Cheese Casserole. She was right, it is a stand-alone side that would make any foodie salivate in excitement.
Adam is a predictable guy when it comes to dining out. For being 6'3″, he weighs about 160 and is very thin (I wish I had his metabolism!!!!). Anyway, he carbo-loads anywhere we eat. He chose his staple Chicken Tender Platter ($10.29) with french fries and mac & cheese.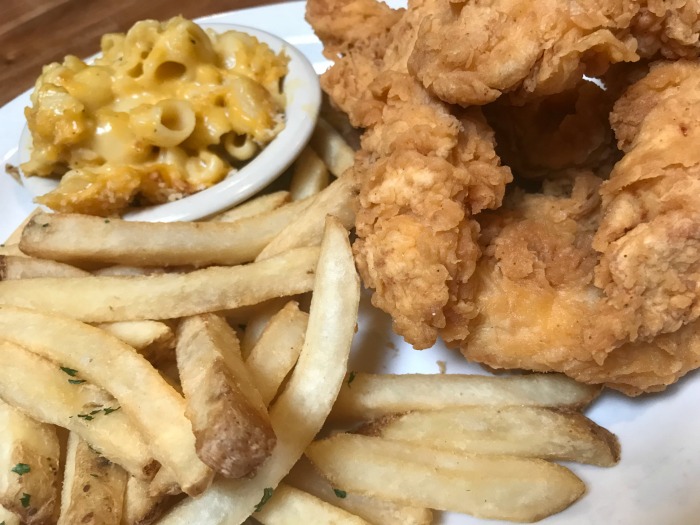 I won't lie, it looked amazing and, according to Adam, tasted even more amazing. The real testament was his empty plate at the end of the meal.
Mom went for something a little on the lighter side and opted for their Grilled Chicken Pecan Salad ($9.29). The salad was robust and filled with hearty toppings including freshly grilled chicken strips, tomatoes, carrots, cheese and glazed pecans.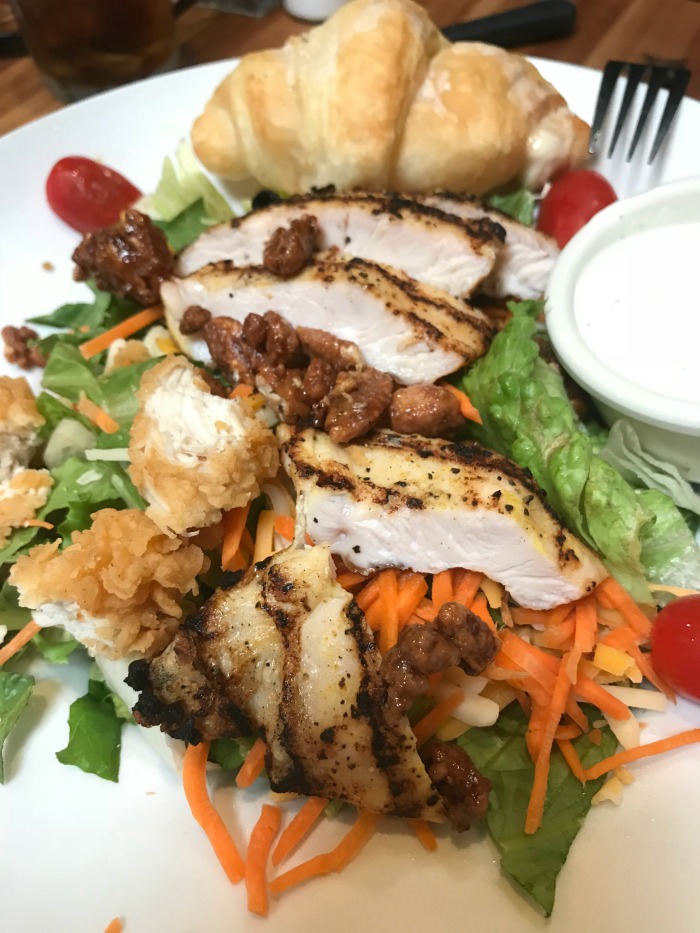 It was also served with a warm honey-butter croissant that melts in your mouth from the first bite to the last. We ordered more of those to take home. I am craving one as I write this review!!
Now my daughter is on a healthier vibe lately and ordered a Vegetable Plate ($8.29) and I won't lie, it looked delicious. With fresh "off the cob" corn, steamed broccoli, baby glazed carrots and some mac & cheese, she had enough to enjoy and share a bit or two with me.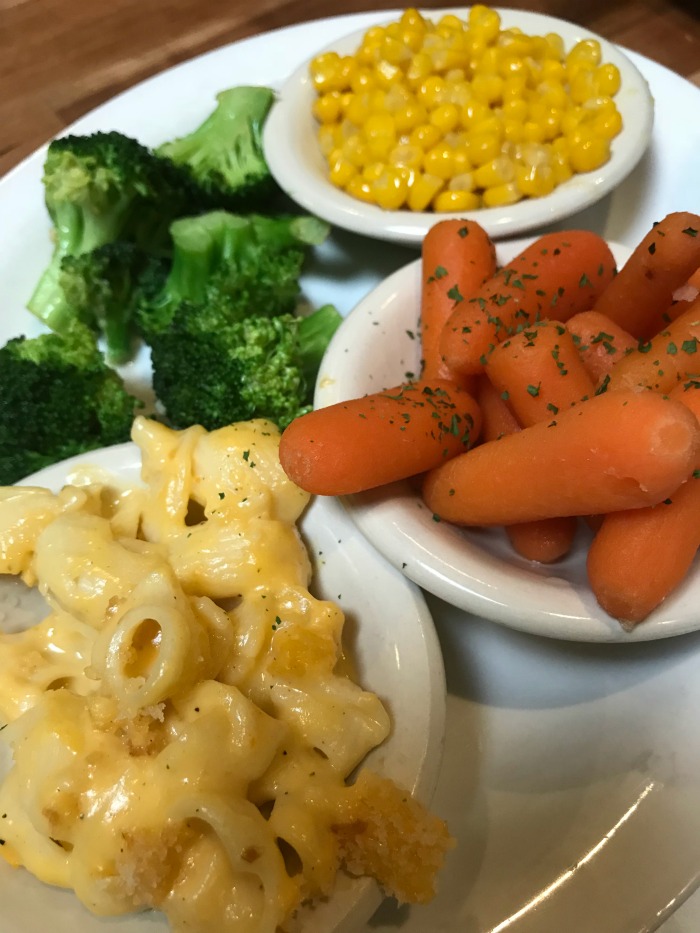 That corn is the best tasting corn ever! Swimming in a butter bath and sweet off the cob taste make this an item I will get next time we visit Cheddar's.
Candid view of that house favorite – Broccoli Cheese Casserole
Now I know what you are thinking, same as I was when we finished eating (which we took about 1/2 of our meals home, except Adam of course, that his how hearty their portions are). So, how could I have room for dessert, right? Well, I did, we all did really. BUT, we shared!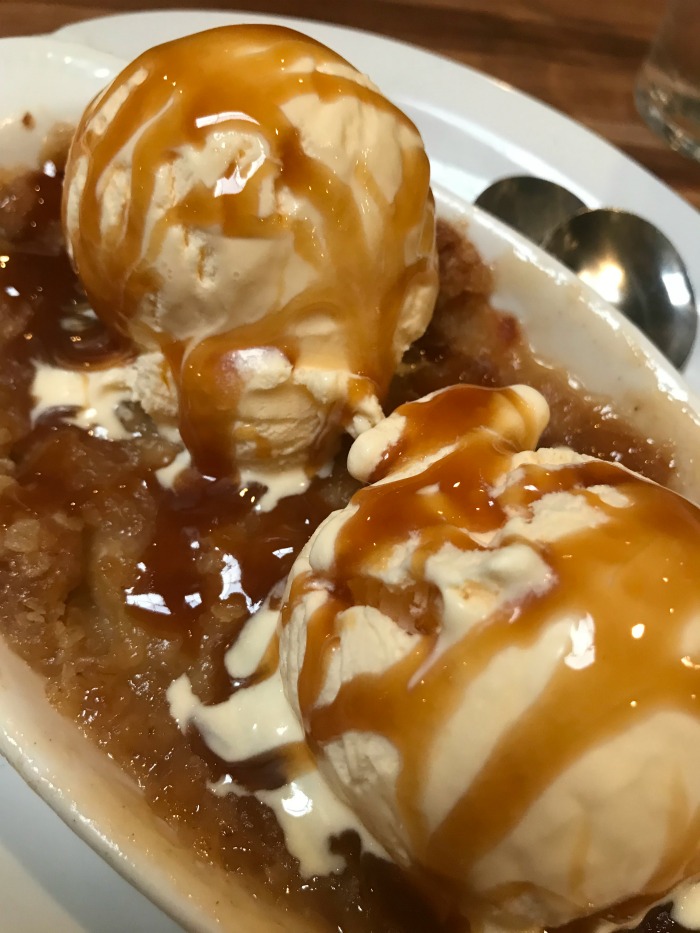 This Seasonal Apple Crisp A La Mode was the best way to conclude our enjoyable even at Cheddar's Scratch Kitchen. Each dessert is made from hand, from scratch, just like everything else served at Cheddar's Scratch Kitchen.
Cheddar's Scratch Kitchen has over 100 locations nationwide and is ready to serve you and your family something delicious, made from scratch and delightful to eat. We will definitely be going back before mom heads home to FL
Stay connected to Cheddar's Scratch Kitchen for the latest menu details and exciting seasonal dishes!