The Key Forms of Technology You Need to Run an Online Business
This post may contain affiliate links or I may have received the product free in exchange for my honest review. See full disclosure for more information.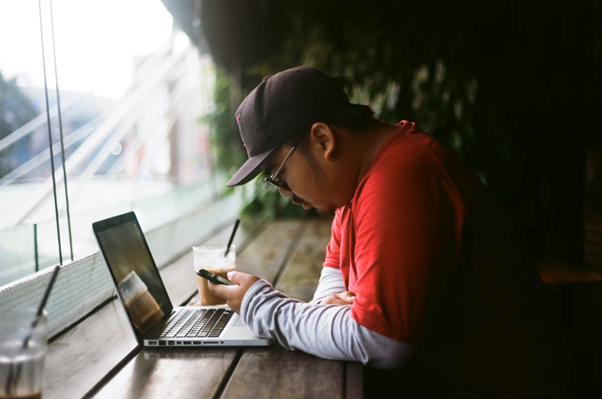 Source
Have you always dreamed of starting your own business, but don't know where to begin? Or maybe you're in the early stages of starting an online business, but you're not sure what technology you need to make it run smoothly. Either way, you've come to the right place. Starting and running an online business is a big undertaking. But with the right tools, it can be surprisingly simple and straightforward. In this blog post, we'll introduce you to three key forms of technology that every online business needs. With these tools in your toolbox, you'll be well on your way to success.
Why is Technology So Important in Business?
In today's business world, technology is more important than ever. Whether you're running a small company or a large corporation, chances are that technology plays a role in your day-to-day operations. It can help you to stay organized, communicate with clients and employees, and market your products or services.
In many cases, it can even help you to save money. For example, if you have an e-commerce website, you can avoid the costs of setting up and maintaining a physical storefront. Technology can also help you to automate tasks and processes, making your business more efficient and reducing your overhead costs.
In short, there are many good reasons to invest in technology for your business. But it's not always easy to know what they are. So we're now going to run through eight options that might make running your business easier.
1. Website Hosting and Domain Registration
In order to build a website, you need two things: web hosting and a domain name. Web hosting is a service that provides servers where your website's files and data will live. Your domain name is your website's address on the internet. You can usually purchase web hosting and domain names together from the same company. Once you have your web hosting and domain set up, you can start building your website using a content management system (CMS) or website builder.
2. A Website Builder
A website builder is a piece of software that allows you to create a website without needing to write any code. All you need to do is select a template, add your content, and voila—you've got yourself a website. There are a lot of different website builders out there, so it's important to do your research and find one that's right for you. We recommend WordPress, which is a popular and user-friendly option. Once you've got your website up and running, you can start promoting your products and services.
3. An E-Commerce Platform
If you're going to sell products or services online, you need an e-commerce platform that can plug into your website too. An e-commerce platform is a piece of software that allows you to set up an online store where customers can purchase your products or services. Like website builders, there are many different e-commerce platforms out there, so it's important to do your research and find one that fits your needs. Shopify is a popular option for small businesses.
4. Payment Processing
If you want to sell products or services through your website, you'll need a way to accept payments from customers. In order to accept payments online, you'll need a payment processor such as PayPal or Stripe. A payment processor is a piece of software that allows customers to pay for your products or services online using their credit or debit cards. setting up a payment processor is usually pretty simple and straightforward; all you need is an account with the payment processor and some basic information about your business. But you might also want to learn more about how payments work and what happens if something fraudulent happens or you have a problem with a card issuer, just to ensure that you're covered where chargebacks are concerned too.
5. Email Marketing
Email marketing is a great way to keep in touch with your customers and promote new products or sales. To get started with email marketing, you'll need an email service provider such as MailChimp or Constant Contact. These platforms will allow you to create beautiful email newsletters and manage your contact lists. Choosing an email marketing platform will be something that is personal—figure out which one feels easier for you and start to learn how it works. This is often a great way to increase sales and build up a relationship with your customers too.
6. Analytics
Tracking your website's analytics is essential for understanding how customers are finding your site, what they're doing once they get there, and how you can improve their experience. Google Analytics is a free platform that provides detailed information about your website's traffic and performance. Once you set up an account, simply add a small piece of code to your site so Google can start tracking your data. You can then make judgements about your business and try to make changes that will help you to generate more business too.
7. Project Management
Any business owner knows that managing a successful project can be a challenge. There are so many moving parts, and it's often difficult to keep track of everything. That's where project management software comes in. This type of software provides a central place for all project information, making it easy to track progress and ensure that deadlines are met. In addition, project management software can help to improve communication between team members, as well as provide a clear overview of the project for clients or investors. By investing in this type of software, businesses can save time and money, while also ensuring that projects are completed on schedule.
8. Sales Software
As a business owner, it's important to make sure you're using every tool at your disposal to help increase sales and grow your company. Sales software is one such tool that can be extremely helpful in managing and tracking your sales pipeline, as well as identifying areas where you might need to make some changes. For example, if you see that you're losing a lot of potential customers at the very beginning of the sales process, it might be an indication that your product pricing is too high. Or, if you notice that you're closing a higher percentage of deals that originate from online channels vs. offline channels, you might want to focus more of your marketing efforts online. By using sales software to track various data points related to your sales process, you can gain valuable insights that can help you close more deals and grow your business.
Using Tech to Transform Your Business
You don't need an extensive tech setup to run an online business, but there are certain key forms of technology that will make your life a lot easier (and help ensure that your business runs smoothly). As you can see, running an online business requires some initial investment in technology. But with the right tools, it can be surprisingly simple and straightforward. In this blog post, we've introduced you the key forms of technology that every online business needs. With these tools in your toolbox, you'll be well on your way to success. So what are you waiting for? Get started building your dream business today!