College Safety Essentials With Sabre Home Security Kit
This post may contain affiliate links or I may have received the product free in exchange for my honest review. See full disclosure for more information.
Students are heading back to college, and what better way to send them on their way is with safety essentials from SABRE. They have all kinds of products to keep your child safe while they are away from home at college. You could also use these around the house or when you are out and about. Knowing you have these tools to keep yourself safe, or your child is all I need.
Many overlook the importance of personal safety gadgets in their essential packing list. Having a personal safety product empowers students to feel safe from potential threatening and uncomfortable situations.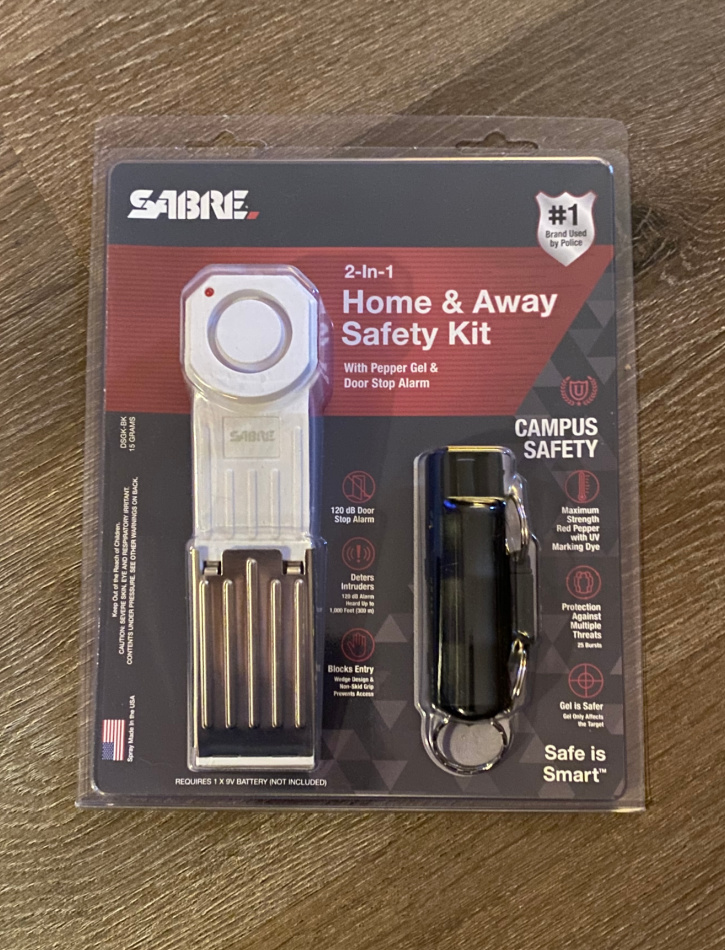 About SABRE:
The leading personal safety brand with police and consumers worldwide, SABRE is a family-owned and operated business with more than 45 years of experience in the personal safety space with a long-standing reputation for providing reliable, easy-to-use personal safety solutions that help put more distance between the user and multiple threats. SABRE encourages users to Make It Safe so that they can live confidently with empowering personal safety products that they can trust.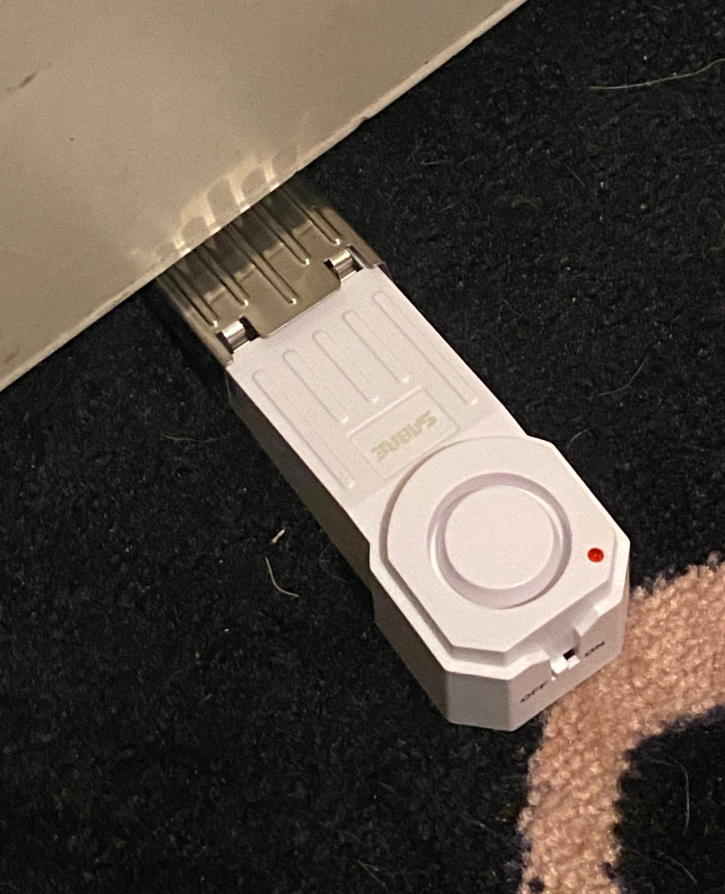 TOP PERSONAL SAFETY TIPS AND GADGETS FOR COLLEGE-BOUND STUDENTS
1. Use Your Smartphone To Your Advantage. Be alert to dangerous situations and use SABRE's FREE Personal Safety App which sends help alerts and the user's geo-location to selected contacts when the in-app alert button is pressed or when the new SABRE SMART Pepper Spray is deployed. It can also alert first responders with a subscription.
2. Strength In Numbers. Don't walk alone at night and do not leave a party with a stranger. It's always best to take a friend with you.
3. Carry Personal Safety Products. Carry a small, accessible, easy to use tool such as the Rose Gold Personal Safety Alarm with LED Light and Snap Hook or a SABRE Pepper Gel with Keyring Release Whistle. The UV marking dye in the pepper gel helps the authorities identify anyone after they've been sprayed. For fashionable on-the-go safety consider the SABRE Jeweled Pepper Spray or the lipstick-sized Mighty Discreet Pepper Spray with a twist top safety that helps prevent accidental discharge and a snap clip for immediate accessibility.
4. Don't Be An Easy Target. It's easy to get engrossed by your smartphone or listening to music with headphones but these distractions can be potential threats. Outdoors enthusiasts may consider the SABRE Runner Pepper Gel with Adjustable Hand Strap that provides immediate access and contains 35 bursts (5X the competition) for protection against multiple threats and at a safe distance
5. Toast Safely. It's easy to get lost in the fun. Drink safely! Keep an eye on your drink and do not accept drinks from strangers. If possible, drink from a bottle and not an open glass or cup. Do not allow friends who've had more than their limit to leave alone or with strangers.
6. Always Lock Your Doors. Just because you are surrounded by your college peers it doesn't mean that burglary can't happen, especially when you are alone or sleeping. The SABRE Door Stop Alarm emits megawatt sound alerts reaching up to three football fields' length away that may deter a threat or SABRE Door Security Bar which helps prevent forced entry on hinged, patio and sliding doors.
7. Take a Safety or Self-Defense Class – SABRE's College Safety Program provides students with self-defense and risk reduction strategies to increase their personal security.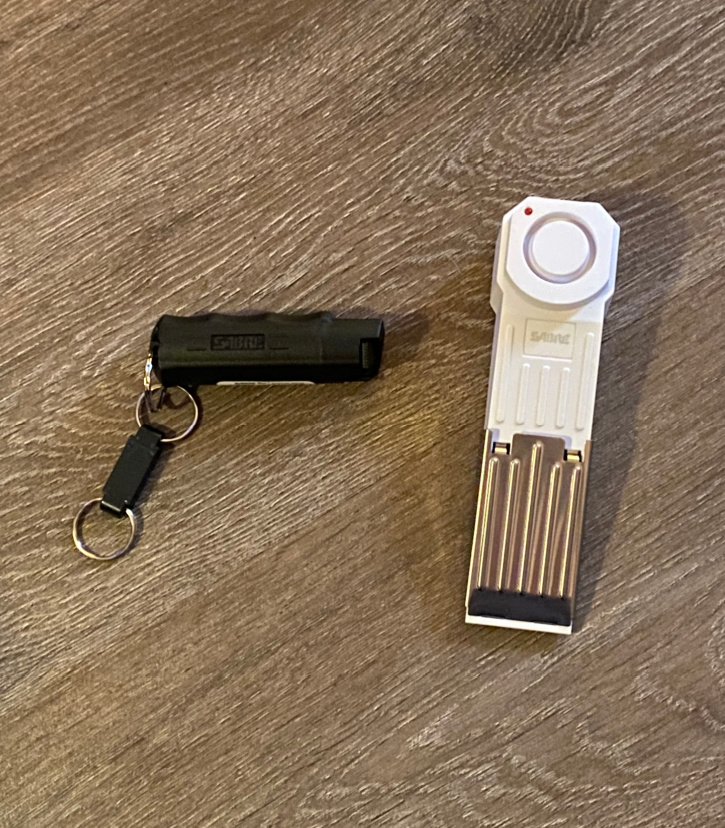 This device offers added security protection in an easily transportable door stop location, anywhere you go. Whether you're in a strange home, away at a hotel or living in communal housing at college, all you have to do is slide this battery-operated security door stop beneath your door to create a loud, unmistakable alarm sound any time door pressure is applied.
Because it is designed to alert you if anyone tries to enter your room, it's a perfect security tool for bedrooms, dorm rooms, apartments and hotels. Take this alarm with you when you travel, or use it for your home – either way you can rest easy when you have this security door stopper nearby.
Products are available online at www.sabrered.com, Amazon and other national retailers.
Stay Socially Connected with SABRE: