This post may contain affiliate links or I may have received the product free in exchange for my honest review. See full disclosure for more information.
As we are heading into another delightful and busy holiday season, I'm already thinking about my extensive list of gifts I need to purchase. Not only do I have my family, close friends and school officials, but I also have a staff of employees I like to give presents to. This got me thinking that, while I work with my staff closely, I don't know everything about them and want to keep the gifts to something that they would enjoy. Here are some of my ideas to share on best gifts for employees.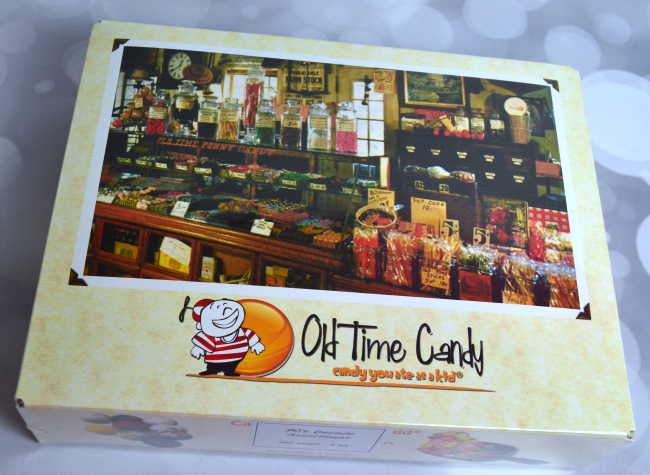 Food for Thought
One thing I have found to be true among most people is that you can never go wrong with some sort of gift that involves food. Whether it's fruits and meats or something sweeter, I think food applies to most everyone. On unique gift I have previously given, and received, is a box of candy that can be generationally tailored to remind someone of their childhood or even further back, to the childhood of their parents or even grandparents. Old Time Candy offers candy boxes from nearly every decade from "Pre 1920's" all the way to the "1990's". It's also a great way to learn about the history of various candies and when they first hit the market. I was intrigued that Bazooka Bubble Gum came out in the 1940's, when my mother was a child. Whatever your decade, or taste for sweets, Old Time Candy is one gift that the recipient will not soon forget.
Make it Personal
Personalized gifts are always a big hit. It shows the recipient that you took time, thought and care into what you are giving them. One of my favorite gifts I've ever received is a personalized tree ornament made just for me. Someone to the time and consideration to research, create and gift something that is unique to me. You can create personalized, custom gifts from many different sources like Hallmark, where you can add someone's name, but also select a character that the recipient may adore, for me it would be Snoopy. Another great place to personalize gifts is Etsy. You can find so many options from tree ornaments to socks, scarfs and so much more. What I love about Etsy is that most things are handmade and you are supporting small businesses. You can communicate with the vendor and create the perfect item you are looking for.
Localize for Convenience
If you are pressed for time, or just want something to be that your employee can pick out on their own, I have also found that can never go wrong with gift cards or gift certificates. The nice thing about these options are you can support local businesses and it can even be something that can be used year-round. One of the best gifts I ever received, as an employee, as a member ship to our local zoo. I love animals and the conservation of them and zoo membership is a gift that keeps on giving, for me personally, as I can visit as many times as I like, and supports conservation efforts here and abroad.
Another option is, of course, a general gift card to a restaurant or even a Visa or Mastercard gift card. That way, your employee can find exactly what they want and will have you to thank for the extra incentive.
Whatever your case is, these are just a few general gift ideas for employees. As someone who is both an manager, but also an employee to a larger company, I know that I adore giving gifts to people and, for me, the gift of the reaction is priceless. I'm also honored that I have a boss who knows me well enough to find the perfect gift for me. While never expected, it's always welcomed and appreciated.
Do you have any gift ideas for employees that you would like to share? Comment below and tell us some of your great ideas or even gifts you have received.