COMET & CHARGE! September Giveaway! Space: 1999! Rocky Marathon! Godzilla Double Features! And More! #MegaChristmas18
This post may contain affiliate links or I may have received the product free in exchange for my honest review. See full disclosure for more information.
Now that Monster Summer Event with Comet TV is ending, what is next this season? Well the wait is over! COMET TV has so many cool things in September! COMET TV is the new home of the cult classic Space: 1999! The out of this world series starring Martin Landau is a fun retro adventure, you'll love!
Plus, there are Godzilla Double Features, Dr. Who and more! AND, we can't forget the action network CHARGE! There is a Rocky marathon featuring the classic film series all month long! CHARGE! is an action network showing the most "kickin'" and "punchin'" films ever created.
And we want to give you the opportunity to have an awesome September of your own! The
COMET TV
and
CHARGE!
September Prize Pack is perfect for binging some classic films and TV Shows! See below for your chance to win.
---
Airing on COMET in September
YOU DON'T NEED A SUBSCRIPTION TO WATCH THESE GREAT MOVIES…
THEY'RE AIRING FOR FREE ON COMET!
Space: 1999 (series)
Space: 1999 officially crash landed on COMET! The residents of Moonbase Alpha were just minding their own business when the nuclear waste stored there suddenly exploded, causing the moon to hurtle into space. After passing through a black hole and a couple random "Space Warps," you begin to wonder, is there a mysterious force guiding them?
In September, look out for back-to-back episodes on Saturday and Sunday evenings starting at 10/9 C.
Godzilla DOUBLE FEATURES 
Godzilla wanted to move to Saturdays. We said OK! Through September, catch the mega monster films that rocked the planet and featured Godzilla going head to head with his infamous foes. Destruction begins Saturday, September 8 with Rebirth of Mothra and Rebrith of Mothra II.
Catch Godzilla Double Features on Saturday, Sept 8 starting at 2/1 C.
Saturday, Sept 15, 22 and 29th starting at 1/NOON C.
9/8 starting at 2/1 C
Rebirth of Mothra (1996)
Rebirth of Mothra II (1997)
9/15 starting at 1/NOON C
Godzilla VS. SpaceGodzilla (1994)
Godzilla VS. Megaguirus: The G Annihilation Strategy (2003)
9/22 starting at 1/NOON C
Godzilla VS. King Ghidorah (1991)
Godzilla VS. Destoroyah (1995)
9/29 starting at 1/NOON C
Godzilla VS. Mothra (1992)
Godzilla, Mothra, and King Ghidorah: Giant Monsters All-out Attack (2001)
——–
Q (1982)
Aztec Gods? Female Lizards? And a takeover of New York's famed Chrysler Building? What's a New Yorker to do? Rely on a criminal who has dreams of being a jazz pianist to find the creature's lair and blackmail the city for directions! What, those aren't on the subway map?
Friday, Sept 7 at 8/7 C
Sunday, Sept 9 at 8/7 C
Wednesday, Sept 12 at 4/3 C
Dr. Who and the Daleks (1965)
Dr. Who heads to the big screen and in color! After accidentally being transported to another planet Dr. Who and his friends come across a vial of drugs and head to a nearby city to investigate and find missing components of their Tardis. Say no to drugs kids! They come across the Daleks who take the components all while the good Doctor and his group suffer from radiation sickness! What can cure them? The mystery drugs they found… But an evil Dalek plot threatens the group and everyone who opposes the evil cyborgs!
Sunday, Sept 9 at Noon/11 C
Wednesday, Sept 12 at 10/9A C
Monday, Sept 17 at 8/7 C
Dr. Who: Daleks Invasion Earth 2150 A.D. (1966)
Peter Cushing stars in the role of Dr. Who and he discovers, after traveling to the future, that the Daleks have taken over the Earth! A band of resistance fighters are trying to stop the attack but everyone is brainwashed!
Sunday, Sept 9 at 2/1 C
Wednesday, Sept 12 at Noon/11 C
Tuesday, Sept 18 at 8/7 C
——-
Airing on CHARGE! in September
Rocky DOUBLE FEATURES
Yo Adrian! Catch up on Rocky I-V all month in September on CHARGE! There's a double dose of boxing goodness every Thursday. Watch the blood, sweat and tears as Rocky battle foe after foe and continually forges on against all odds! He clearly has the Eye of the Tiger! Get pumped and watch the first five films in the Rocky saga and relive all the action, guts and glory!
CHARGE! Is proud to feature Rocky I-V in September, starting with a Labor Day marathon on Monday 9/3 starting at 10/9A C.
Then catch a Rocky Double Feature every Thursday after that starting at 2/1 C and 8/7 C.
---
The Comet TV and Charge! September Pack has:
1 – Limited Edition Space: 1999 COMET TV T-shirt: Exclusive to this month, we've created an exclusive shirt celebrating the retro goodness of this classic series!
1 – Rocky Exclusive Charge! Clamshell Box: While there may not be a VHS tape inside, this pack has some of the classic Rocky artwork. Yo Adrian!
1- Rocky Viewing Kit: When you're working up a sweat in the gym and feeling the Eye of the Tiger, this kit will help you get into the Rocky mood. There is a Charge jump-rope, a gym towel and a die-cut Rocky sticker!
1- Godzilla Funko Pop Figure: Who doesn't love Funko Pops?!? This Godzilla will be the fire breathing center of your collection and a perfect way to celebrate the Godzilla double features, Sundays on COMET TV!
Giveaway is open to U.S. Residents, ages 18+ years of age (limited to one entrant/winner per household).
The giveaway ends 09/26/18.
Simply follow the Rafflecopter entry form below for your chance to win. Be sure to return tomorrow to complete the daily entries! Good luck!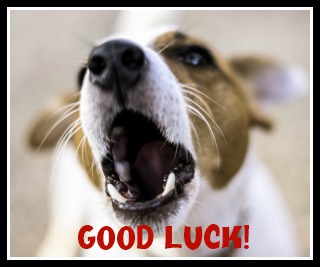 We have added Superior Source Vitamins to our Countdown to Christmas – 100 days of giveaways! Want the chance to win some of the featured items in our Holiday Gift Guide? Check out our "Countdown to Christmas – 100 days of giveaways"!