Comfort Revolution Hydraluxe Cool Case #Review #FALChristmas
This post may contain affiliate links or I may have received the product free in exchange for my honest review. See full disclosure for more information.
Comfort Revolution Hydraluxe Cool Case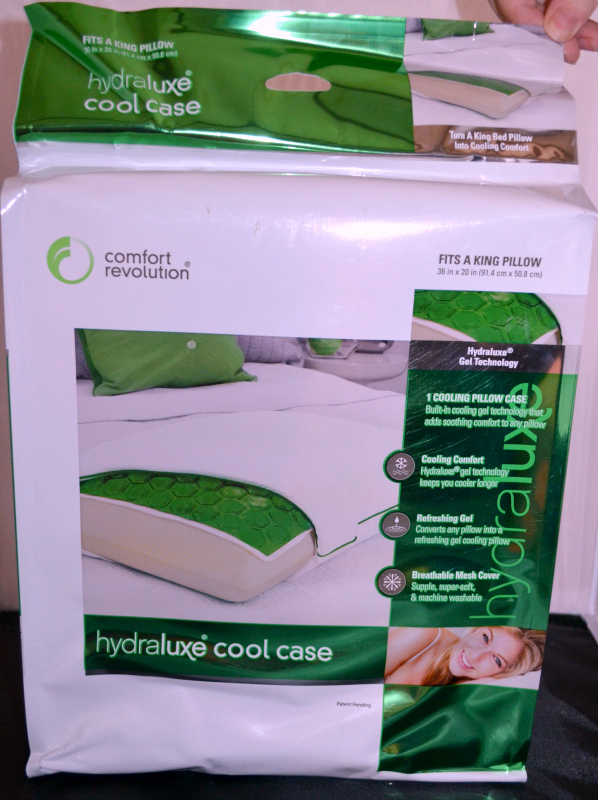 I don't know about you, but I hate a hot pillow.  Most nights I toss and turn, and have to do the same with my pillow to stay cool and comfortable.  Thankfully that is not an issue anymore with the Hydraluxe Cool Case from Comfort Revolution!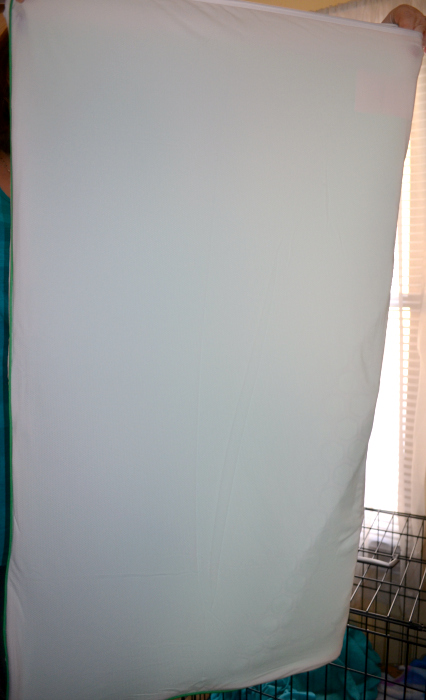 The Hydraluxe Cool Case is a pillowcase that goes around the pillow you already have (or splurge and get a new one of those too 😉 ).  It has a built-in cooling technology to bring comfort to your sleep.  The gel lining is in a separate zippered pocket inside the pillowcase that way it can be easily removed so the pillow case itself can be washed.  You can puchase the Hydraluxe Cool Case in standard, queen, and king sizes – so it will fit the pillow you love best!
I will let you know – when you first receive your Cool Case, make sure to place it in a well ventilated area for up to 72 hours.  There is a slight odor, which is normal with newly manufactured gel.  Don't worry, though – it is not harmful to you.  The odor will dissipate.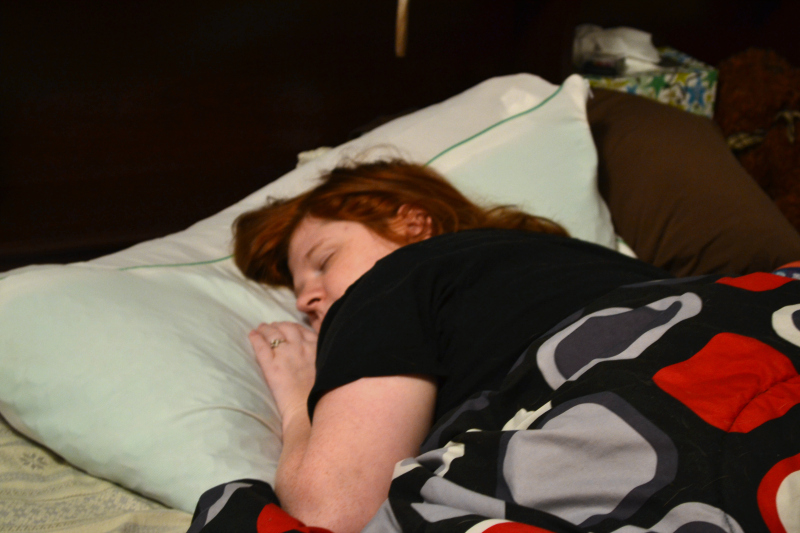 My lovely husband husband snuck and took a photo of me while I was taking a nap.  Usually I am burning up while sleeping if I don't turn my pillow after it gets warm, but with the Hydraluxe Cool Case helps me sleep much better at night and during my naps.  It was super easy to put the king size pillow I already use into the pillow case.  The gel pad is also easy to remove so the pillow case can be washed.  My husband is pretty jealous of this, so I think I will definitely be buying another one for him for Christmas.
If you have a loved one who is always complaining of being hot at night, I definitely recommend the Comfort Revolution Hydraluxe Cool Case.  It would make a wonderful gift for them.
Stay Connected Socially:
Website | Twitter | Facebook