Convenient and Durable Auvon Pill Box
This post may contain affiliate links or I may have received the product free in exchange for my honest review. See full disclosure for more information.
Do you take daily/weekly pills like I do, but you are looking for a better way to manage them so that you don't forget to take any? This great and popular pill box from Auvon is very colorful, durable and will help you keep them all organized.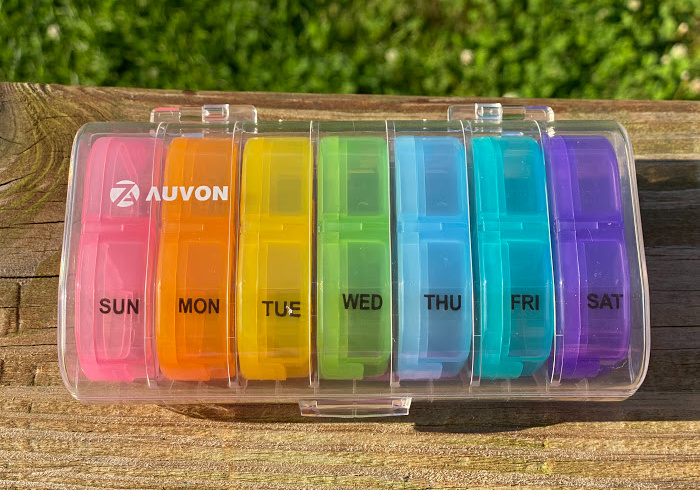 About Auvon:
AUVON is an international brand owner serving a wide customer base in health & personal care, home improvement, outdoor health, and consumer electronics.

So far, we have served around 1,000,000 families in the United States.
DOUBLE PROTECTION DESIGN. The combined design of premium solid ABS outer container and high quality food-grade PP pillboxes with the double process for double protection to secure your pills and keep your meds safe.
PORTABLE BUT BIG ENOUGH. Inner medication organizers can fit into your pocket or purse without being bulky. Each compact pill container is also with a nice capacity to hold 6 fish oils or 14 capsules for daily uses. (size of each compartment: 2.75″ x 1.7″ x 0.78″)
1.Plan Your Pills a Week in Advance
2.Provide Double Protection
3.Portable and Large Capacity
4.Superior Quality and Printing
5.Safe and BPA-FREE Design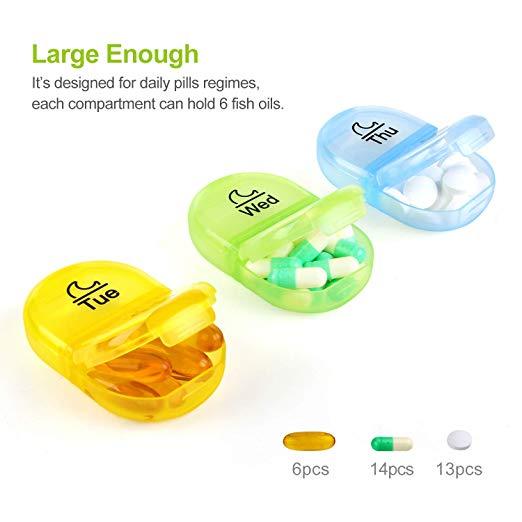 MOISTURE-PROOF DESIGN. Drugs should be kept away from dampness, or there will be a breeding ground for bacterias. You could find the inner daily pill boxes with exclusive moisture-proof design.
UPGRADED PRINTINGS. You do not need to worry about printings rubbed off because the printings have passed the critical 3M adhesives & tapes test.The day and night icons of each 7-day am/pm pill are in a same direction for easily icon recognition.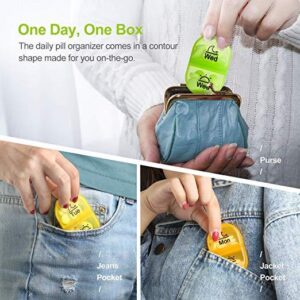 Available for purchase on Amazon.
Stay socially connected with Auvon for all their latest products: