Cubles – Build Your Own Cardboard Character #MegaChristmas21
This post may contain affiliate links or I may have received the product free in exchange for my honest review. See full disclosure for more information.
With virtual learning contributing to more screen time than ever, it's important to give children the opportunity to get creative with hands-on, minds-on interactivity.
Bringing to life some of the most beloved characters from popular book brands, Cubles are the fun, environmentally friendly, paper toys reinvented. I wanted to introduce you to two of the newest collections by Cubles — the officially licensed.
What Is A Cuble? Imagine if origami had color-coded tabs, was sturdy and simple like a puzzle, had pre-etched fold lines, and moved like an action figure. Cubles arrive in a package the same size of a greeting card and nd turn into a durable, 3D figure. No glue, scissors or extra supplies are needed for your kids to put their creative and learning skills to work. Best of all, there's no digital screen involved.
One of my favorite bands of all time is KISS and getting to build Gene Simmons will be awesome. Check out all their kits they have and find the perfect gift for anyone on your list. Let the adventure unfold!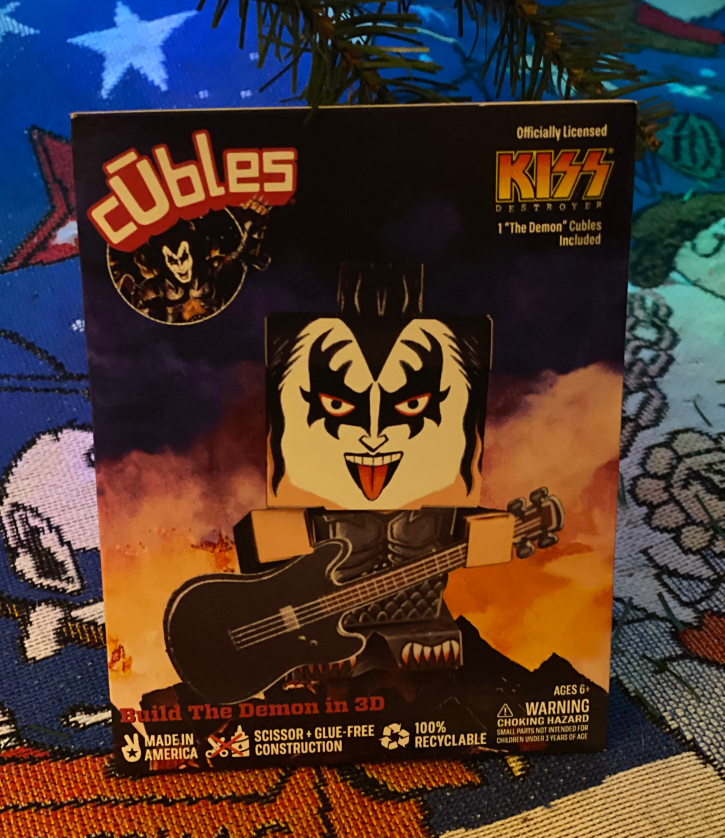 About The Founders:
The strong, sturdy paperboard toy that kids put together as a creative and educational activity is the brainchild of co-founder and CEO Joel Morris. A creative thinker himself, Morris got the idea from simply looking at a box and imagining its other capabilities. The company, co-founded with Jason Johnson and Teresa Morris is committed to not only being an inspiring resource for families, but following sustainable practices and supporting other small local businesses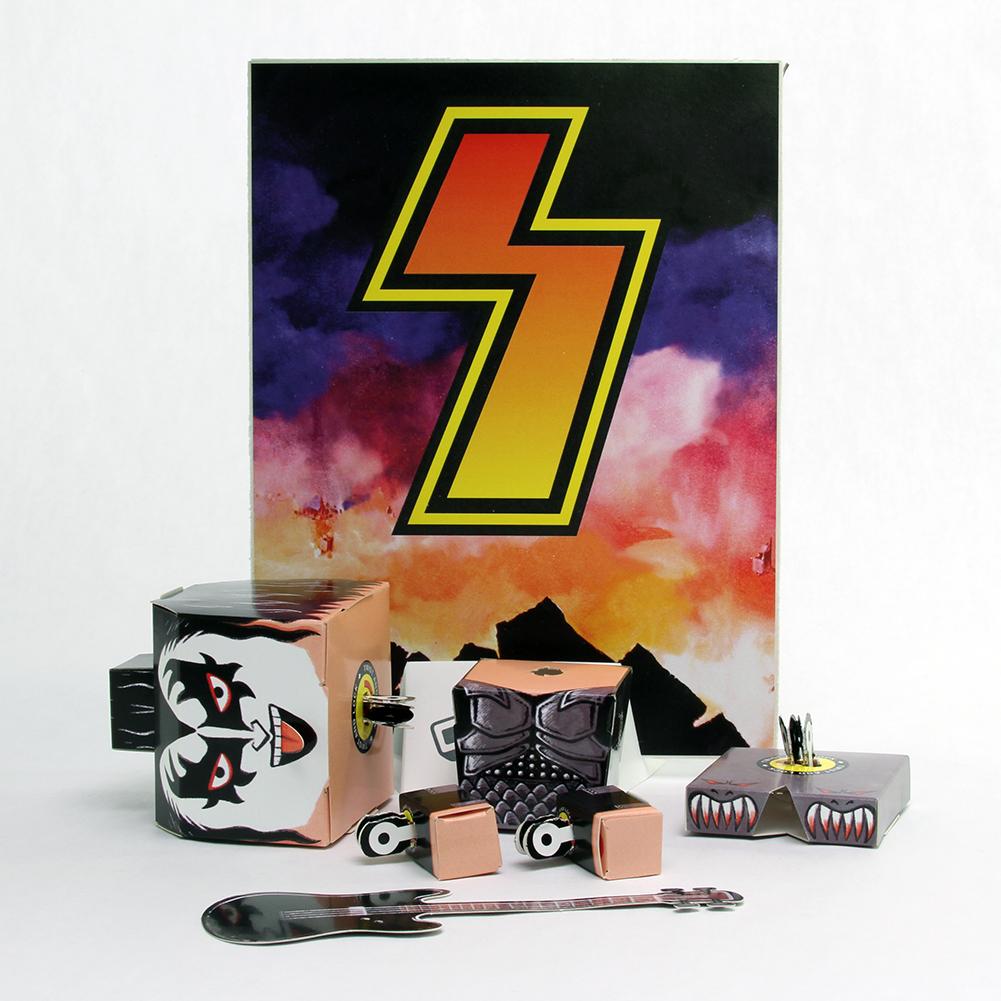 Destroyer era KISS Cubles! This set comes with all 4 band members, each with their own instrument! The packaging also turns into a cool background to spell out "KISS" and each letter has it's own stand. © 2021 KISS Catalog, Ltd. Under License to Epic Rights.
Cubles® are a non-plastic paperboard toy, reinvented. Made of strong and sturdy CubleStock. Requires no glue or scissors and is a great hands on, stress free activity at home or on the go. Every Cuble has moving parts held together by paperboard so they are playable without the plastic. And best of all their color coded instructions and patented engineering make each one fun and easy to build.
All Cubles are Made in the USA, 100% Recyclable and for every 1 tree used to make Cubles, the company plants 100 more by donating to OneTreePlanted.
WARNING CHOKING HAZARD: Not Meant for Children Under 3. Once assembled, some of the parts become very sturdy. Although it is made of paperboard, please do be careful with the littlest ones.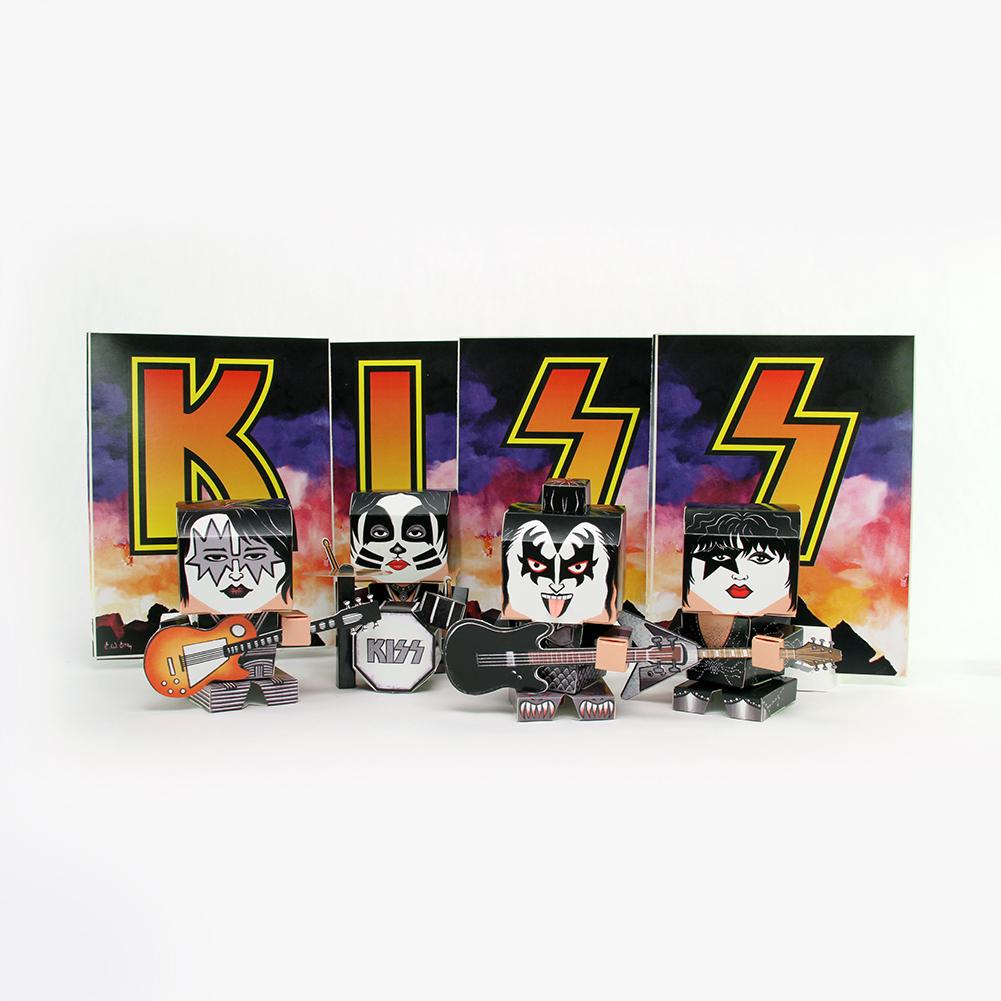 Cubles are available for purchase on Amazon, and on Cubles Website.
Stay socially connected with Cubles for all their latest releases:
________________________________________________________________________________________________
We have added Cubles to our 2021 Holiday Gift Guide