#CUJO Smart Firewall Gives You Peace of Mind @cujounited @BestBuy #ad
This post may contain affiliate links or I may have received the product free in exchange for my honest review. See full disclosure for more information.
Disclosure:  The reviewer has been compensated in the form of a Best Buy Gift Card and/or received the product/service at a reduced price or for free. 
As a connected home, I want to make sure that all of my connects are locked and protected against outside harm.
CUJO Smart Firewall
 is the technology each home needs most of all. Having kids in school that utilize laptops now in lieu of books, this is more reason for me to make sure we are protected.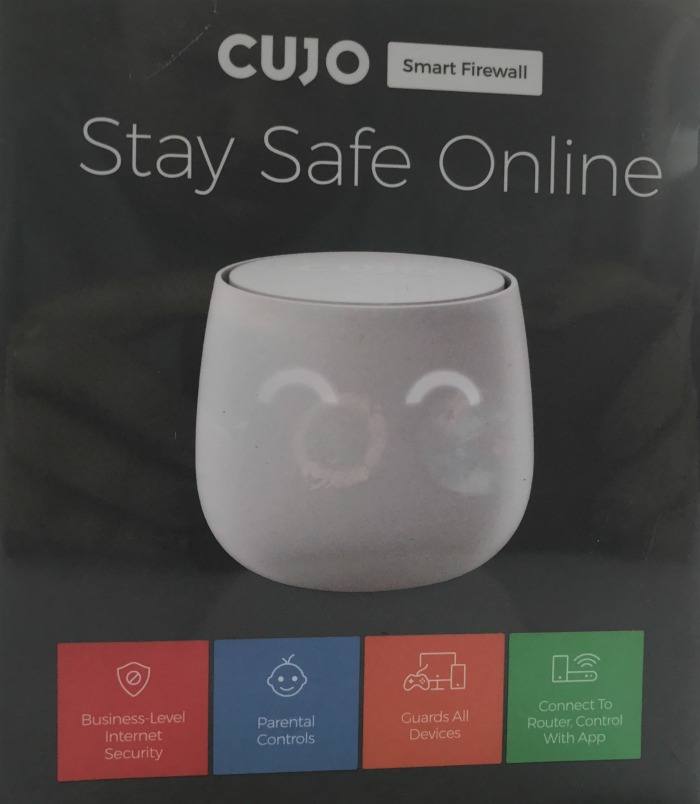 Looking for a firewall that protects your home WiFi? CUJO is the answer! CUJO is a smart firewall for the connected home, designed to bring business-level security to your home network. This tiny, little, adorable device secures all devices connecting to your home WiFi router.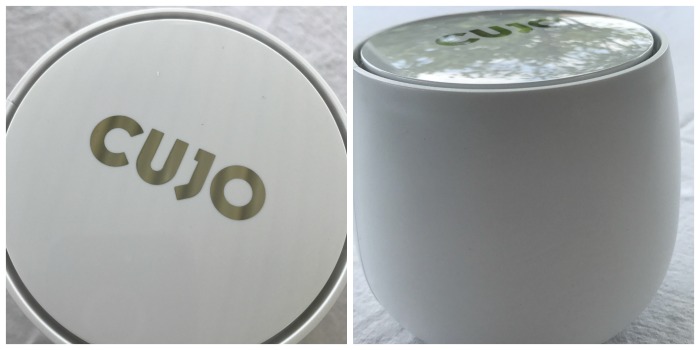 CUJO detects and blocks malicious sites, viruses, and hacks. Think of it as a HUGE antivirus for your entire network, not just one device. It is an extra layer of protection, along with whatever you may already have on each individual device.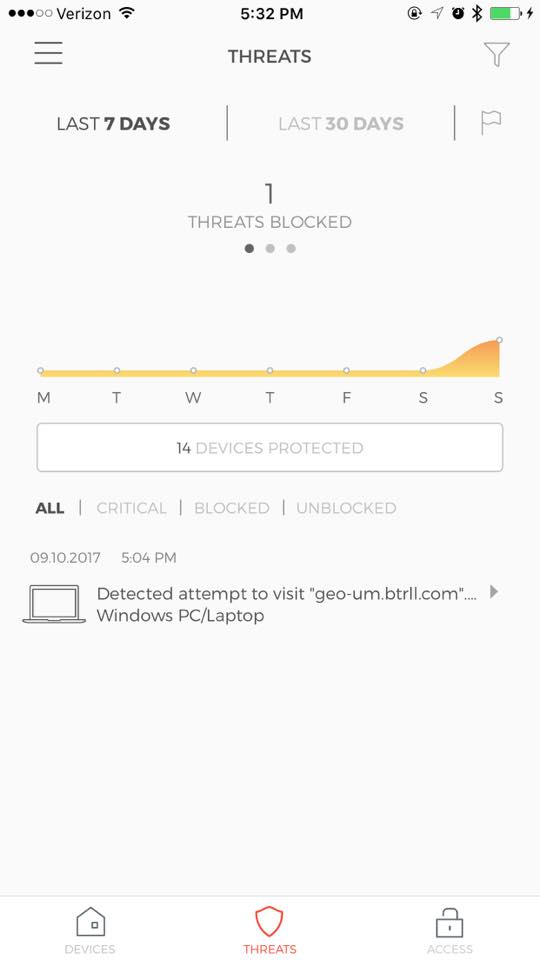 With over 14 devices at a time connected, this is an extra security blanket that I feel better protected with. As an added bonus, CUJO has fabulous parental control ability.  I have control over what sites and online access my kids have. This is especially important for those school-issued laptops they are using.
CUJO's Main Features Include:
BUSINESS-LEVEL INTERNET SECURITY  
GUARDS ALL DEVICES
PARENTAL CONTROLS
CONNECT TO ROUTER, CONTROL WITH APP
BLAZING FAST (built with 1GB Ethernet)
I have to admit, as much as I love technology, I am not the most savvy individual when it comes to setting new things up like CUJO. I am here to tell you, this can be installed by even the most technically challenged individual. I plugged it into the router and electric source, downloaded the app and, with a few prompts, CUJO was doing the rest.
When  CUJO's "Eyelids are down in the "closed" position, he is starting up and unconnected. As you prompt through the steps with the app, it will ask you to unplug the USB and "reboot" CUJO, that is when you get the "eyes wide open look"!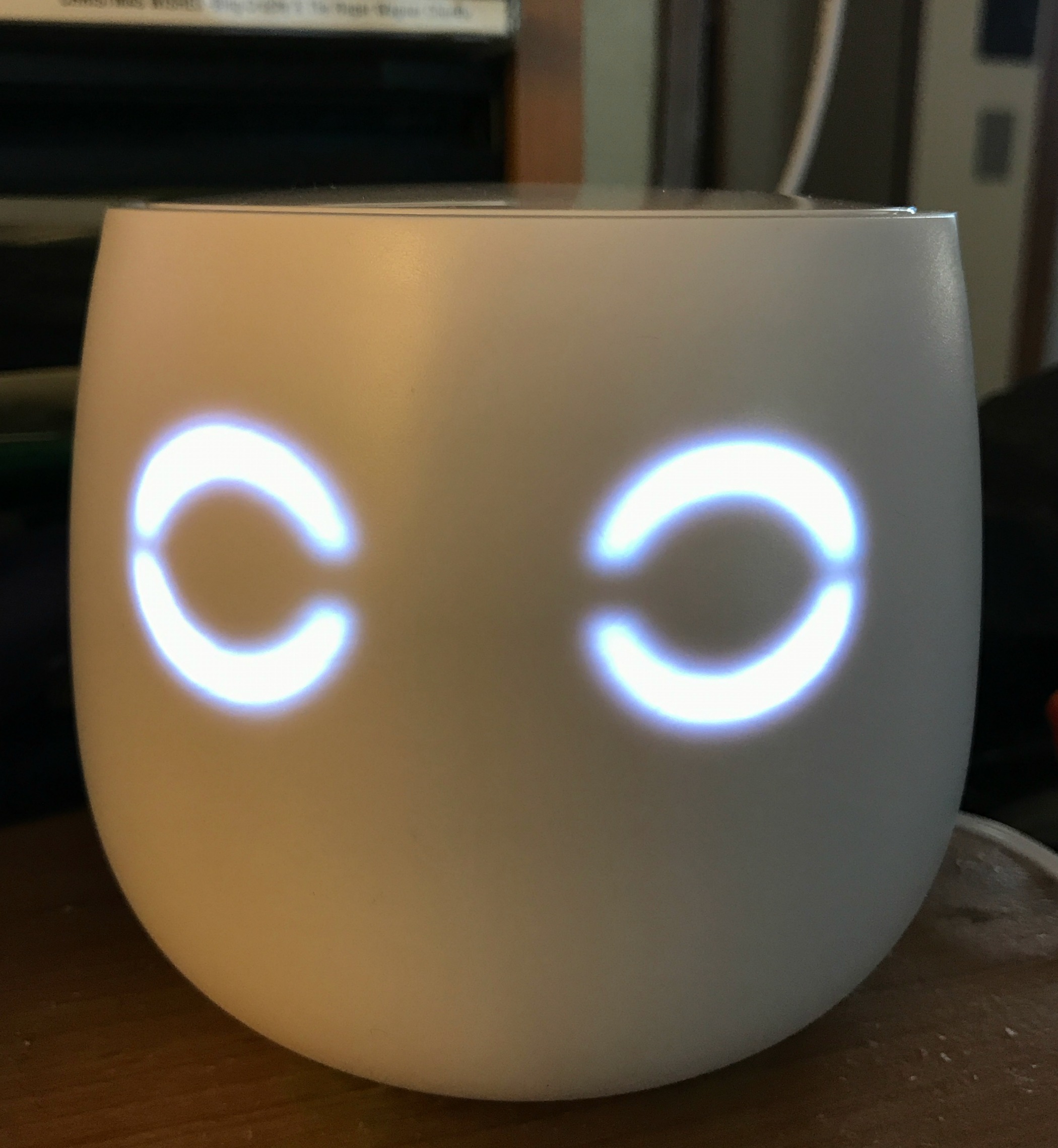 Now,  by  the time I was rebooting CUJO, something happened that I have never experience before – TECH SUPPORT was calling me to see if things were okay, if I was experiencing any challenges and if they could assist in any way. While I was just shocked beyond belief, I consider that STELLAR support and service.
Within a few moments, CUJO was at full optimal function and tech support confirmed the same on their end. That is when I got the "Awake" look from CUJO.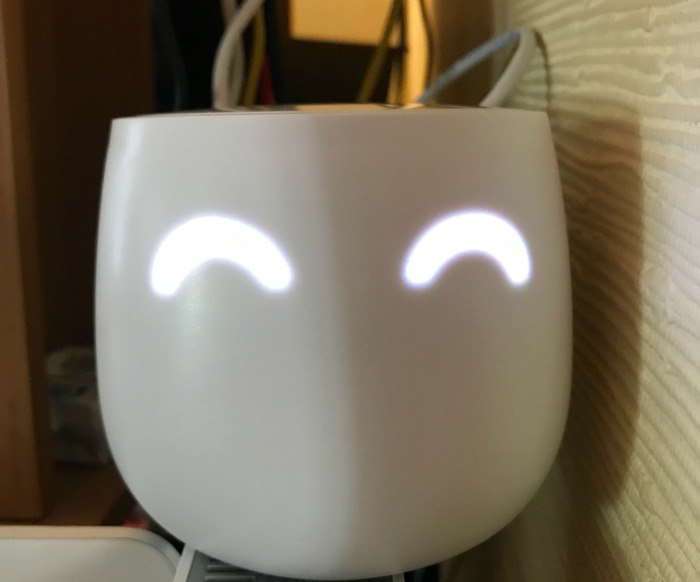 As each device enters the home, they are automatically under the blanket firewall protection of CUJO, as they are connected to my WiFi. This confirms that CUJO does exactly as it is supposed to do. I don't have to manually enter or connect each device each time. It is all done through CUJO and Wifi connection automatically.
Remember about those parental controls I told you about? Here are a few of those features:
parental controls for all devices
internet filter
time limits
social media monitoring
pause internet
alerts and reporting
remote administration
user profiles and settings

With CUJO protecting your WiFi, you don't even have to be home to have full parental control. CUJO Smart Firewall is available at Best Buy and is a MUST HAVE this season.