D'Artagnan Games Sausages Great Holiday Gift Idea #MegaChristmas20
This post may contain affiliate links or I may have received the product free in exchange for my honest review. See full disclosure for more information.
Looking for some weekend game day food ideas or just something different to serve your family for dinner? Let me tell you about unique and delicious sausages from D'Artagnan.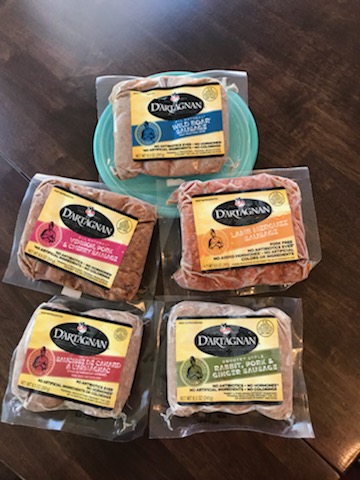 About D'Artagnan
Since our founding in 1985, we have remained dedicated to putting only the finest meats on the tables of American gastronomes. At the vanguard of the farm-to-table movement, we are the leading purveyor of foie gras, game meat, organic poultry, pâtés, sausages and smoked delicacies in the nation. All of the four-star restaurants in New York City, for example, have D'Artagnan products on their menus. Here's how that happened…
D'Artagnan began with that single product, but Ariane knew that the other parts of the duck were tasty, too. After all, her father was the pioneer chef that seared the first duck breast and served it rare, like a steak. In Gascony, no part of the duck is wasted, so pretty soon D'Artagnan was selling the rest of the duck in confit, breast, pâté and sausage form.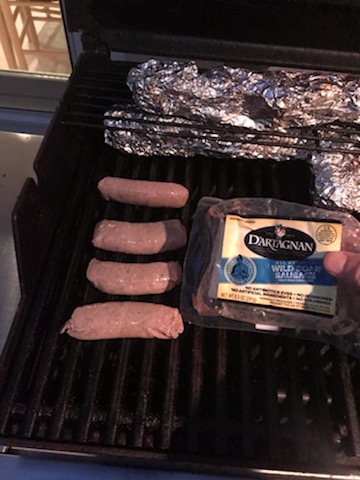 Let's talk about the variety of delicious game sausage flavors available from D'Artagnan:
Rabbit and ginger Sausage
Venison and cherry Sausage
Wild boar and sage Sausage
Duck and Armagnac Sausage
Lamb Merguez Sausage
Chef – Most notably known for the farm to table movement Chef Ariane Daguin the founder of D'Artagnan.

Doted by many Ariane has been a guest on several TV shows, including two appearances on Martha Stewart's show, and No Reservations with Anthony Bourdain. Ariane hosted an episode of the Food Network's My Country, My Kitchen, in which she traveled to her native Gascony to examine the food culture there.
A perennial bestseller, this game sausage sampler contains one each of their five varieties of game sausage and includes rabbit sausage, venison sausage, duck sausage, wild boar sausage, and lamb merguez. This collection is the perfect way to try them all and is a natural party-starter.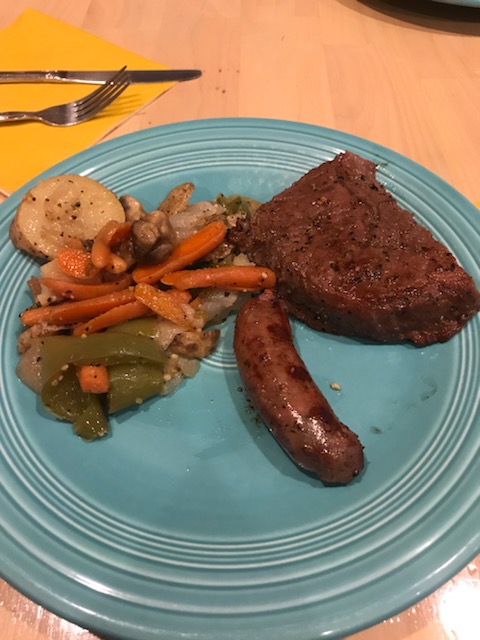 So far, we have tried the wild boar (which we were eager to try) and the duck sausage. Both have a really nice flavor and are complimented with the right amount of spices to make them juice and delicious.
I recommend D'Artagnan sausages and cannot wait to see what other delicious meat products we can try out. They have many gift options available and would make a great, unique gift idea for someone this holiday season. Stay connected socially to see what else they have to offer.
---
We have added these D'Artagnan products to our 2020 Holiday Gift Guide