The Deal with Doping at the Olympics
This post may contain affiliate links or I may have received the product free in exchange for my honest review. See full disclosure for more information.
With the 2016 Games in full swing, you can expect more than a handful of doping scandals on the horizon. All athletes, from the sprinters and swimmers to the air riflersand ping-pong players, feel the temptation of ability enhancers, but most drug use is off-limits. Still, dozens of Olympic athletes succumb to illicit doping every cycle; after the 2012 Olympics, a total of five medalists (including one from the U.S.) were stripped of their titles after being found with drugs in their systems. And then there was the Russian doping scandal that came out ahead of the 2016 Olympics. It makes the Olympics fan wonder: What's the deal? 
What Drugs Are Prohibited
It seems as though the Olympics is subject to more rigorous anti-doping rules than typical sports, but that is only because of the Games' massive scale. Thousands of athletes and millions of viewers pay attention to the Olympics every cycle, which means it is more important there than the typical baseball game that athletes are clean.
Actually, the same group regulates anti-doping in nearly all sport, and that group is the World Anti-Doping Agency, or WADA. WADA, initially created by the International Olympic Committee (IOC), is responsible for the creation and enforcement of the World Anti-Doping Code, which has been adopted by more than 600 sports organizations. Not only the Olympics but also other international sports federations like FIFA and national sports organizations like the NFL and the NBA adhere to this code.
Essentially, the code establishes the practices and drugs that lead to artificial athletic enhancements as well as standardized methods for testing or exemption. Anabolic steroids, which increase the body's testosterone levels for greater muscle growth, are some of the most famously banned substances, thanks to a number of scandals surrounding their use in American sports. Still, there are hundreds of others that, if found, disqualify and disgrace Olympic athletes. Some of these include:
Non-steroid anabolic agents, like clenbuterol and zilpaterol.
Hormones, like erythropoiesis-stimulating agents and beta-2 agonists.
Stimulants, including amphetamines, ephedrine, cocaine, and more.
Narcotics, such as oxycodone, methadone, or morphine.
For the most part, these drugs are prohibited because they advance an athlete beyond typical human capabilities, which makes games unfair to those athletes who lack access to such performance-enhancing agents.
However, there are substances that are illegal for other reasons. For example, a number of diuretics are banned because they make the detection of drugs more difficult. Additionally, beta-blockers and glucocorticoids are not allowed during competition because they could prevent athletes from noticing serious injuries. Conversely, a handful of performance-enhancing drugs are not prohibited, generally because they are widely accepted in most societies. Caffeine and nicotine sharpen awareness, increase heart rate, and generally provide extra energy, so you might spy Olympic athletes drinking coffee or vaping from e-cigarettes during the Games.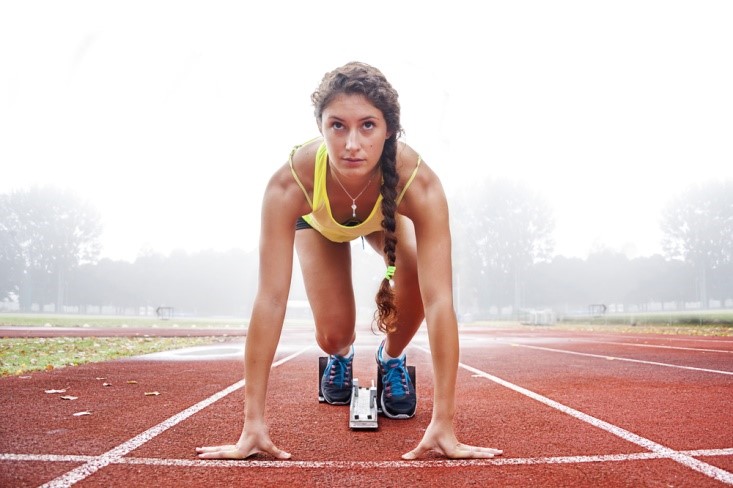 Why We Want Clean Athletes
WADA, the IOC, and dozens of other organizations spend billions of dollars every year trying to weed out doped athletes ― but why? In fact, many people involved in sport as well as a good percentage of fans are at least not concerned by doping and at most wildly in favor of it. Performance-enhancing drugs tend to make games more thrilling, with faster, stronger, and more agile action. Additionally, critics of anti-doping initiatives argue that sport is already full of performance-enhancers, even if they don't enter an athlete's body. Superior materials in sporting equipment, advanced sensory technology on the field, and more push the boundaries of human ability beyond the natural.
Yet, there remains an intense stigma against doping in sport. Studies show that even an allegation of drug use can damage an athlete's reputation, making him or her untouchable in the eyes of teams or sponsors. Some suggest that athletes must represent humanity at its finest, and when imbued with the unnatural powers of drugs, they lose their humanness and become equivalent to faceless, spiritless machines. Because most people experience some technophobia, the idea of an engineered athlete is usually distasteful.
Still, the most important argument against doping is the necessity of equality, especially in the Olympics. The goal of the Games is to bring nations together in a single celebration of sport and to compare national pride and ability through athletic achievement. A doped athlete is not equal to her international peers who may not have access to (or interest in) performance-enhancing substances. In the Olympics, play should be fair, which means doping has no place on the level playing field.