Different Types of Online Roulette Games
This post may contain affiliate links or I may have received the product free in exchange for my honest review. See full disclosure for more information.
Roulette is an incredibly popular casino game worldwide and has a huge fan-following. Previously, the game of Roulette could only be played in a land-based casino, but recent technological advances have made it possible for people to play whenever and wherever they want.
Since the game was first introduced to the world in the 18th century, there have been many variants adapted and played. Read on to know more about them.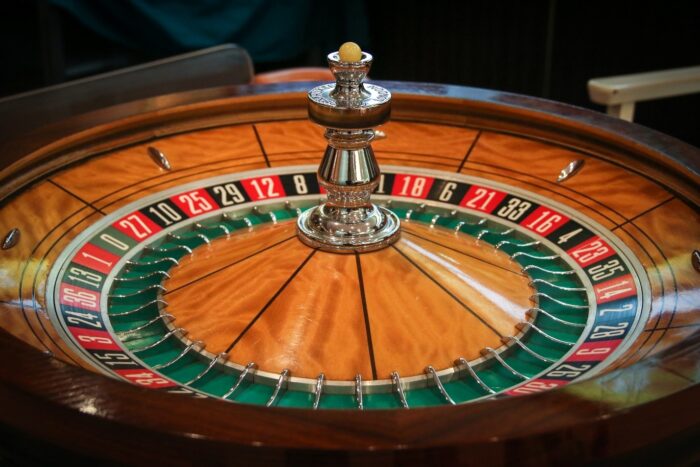 European Roulette
One of the most commonly found Roulette variants in any casino is the European Roulette game. The game is played on a standard Roulette table on which there is a single zero. The house edge of the game is designed to be 2.70% and the wheel has 37 divisions, where numbers from 1 to 36 can be found. Numbers from 0 to 36 are alternately colored in red and black, while the single zero is marked as green.
American Roulette
The American Roulette wheel has 38 numbers: 1 through 36, 0, and 00. The numbers are either red and black, and the 0 and 00 slots are green. During each round, the wheel is spun by the dealer, and the small ball is released onto it. The ball rolls on the wheel, ultimately landing on one of these numbers, which is then declared the winner.
Free Roulette
If you've never played the game of Roulette before, you might be thinking about which Roulette variant is perfect for you. Thankfully there are several ways for you to play free Roulette online. Check out free Roulette at Spinzwin where you can instantly experience the thrill of online gaming, without risking any cash.
French Roulette
The French Roulette game is one of the best Roulette variants that you can find in an online casino. This is due to the fact that all of the even money paying betting propositions bets in the game have a house edge of 1.35%, which you won't find in another Roulette game. So, make sure you learn as much as you can about French Roulette, and then play it.
Multi-ball Roulette
When gambling online, you'll find plenty of very unique types of online Roulette games, and one such game is multi-ball Roulette. What makes this game unique is that there are several balls spinning around the wheel, so more than one winning number can be announced during the gameplay.
Multi-wheel Roulette
Multi-wheel Roulette is a game that players of European Roulette will surely enjoy. It is played in exactly the same way but instead of betting on one Roulette wheel, you have the chance to bet on six wheels simultaneously. It features the traditional betting area, complete with a racetrack. When playing this game, all you have to do is select how many wheels you want to activate, and then just place the chips normally.
Live dealer Roulette
You can now enjoy the land-based gambling experience from the comforts of your own home, and this is made possible via the live dealer Roulette games, which stream the video of the gameplay from a land-based gambling venue.