Dionis Skincare Goat Milk Hand Cream Moisturizes and Nourishes Dry Skin #MegaChristmas17
This post may contain affiliate links or I may have received the product free in exchange for my honest review. See full disclosure for more information.
Our hands take a beating everyday. From washing dishes, to cleaning, gardening, and everything in between they are literally put through the wringer everyday. Even being exposed to the elements can dry our hands. It is no wonder that they say your hands are the first part of your body to show your age! I have the worst time keeping my hands moisturized and have tried a multitude of hand creams. However, my dry hands have met their match with Dionis Skincare Goat Milk Hand Cream!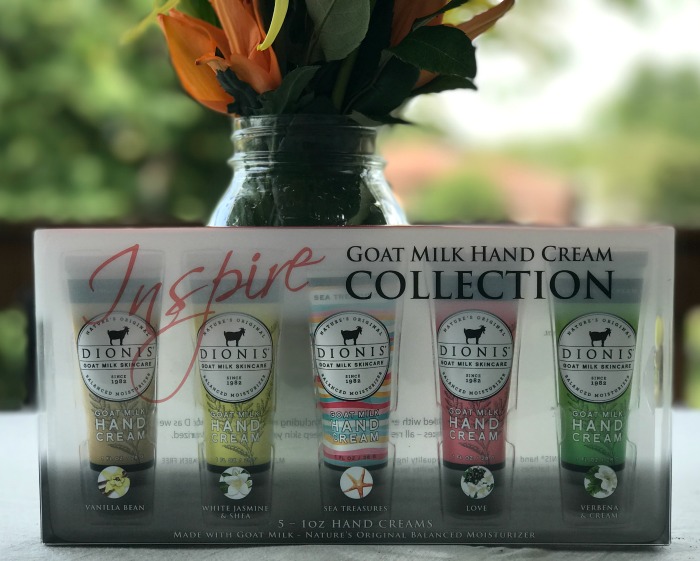 Dionis Skincare Goat Milk Hand Creams are rich, creamy, and fast absorbing without the sticky yucky feel. Before I tell you more, let me introduce you.
Dionis has been making their products for 35 years in Bucks County, Pennsylvania. They believe in using quality ingredients for their superior line that is dermatologist tested, cruelty free, gluten free and paraben free. Dionis believes in producing only the highest quality products that will nourish every skin type and keeping you smelling fresh and confident all day long!
The Dionis Skincare difference is Goat Milk!
The difference in the Dionis Skincare hand creams is that they use goat milk as the main ingredient. Goat Milk is packed with essential vitamins including A, C, E and D as well as B Complexes, Lipids and Triglycerides. Goat Milk will fortify your skin and prevent moisture loss.
You will no longer dread putting on hand cream because you don't want that greasy residue to get all over your clothes, papers, steering wheel or even babies! Dionis hand creams are made to absorb into your skin leaving your hands hydrated and healthy no matter what your hands get into.
Goat Milk skincare products are reported as benefiting:
Acne treatment
Protects skin
Only skincare option for sensitive skin (including Eczema, Psoriasis, Keratosis Pilaris)
Easily absorbs into the skin because we share the same PH as goats.
Lightweight formula absorbs quickly with no greasy feeling.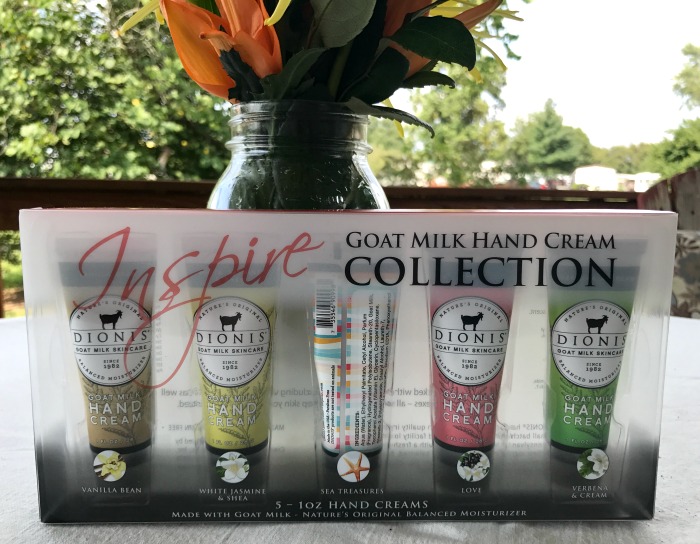 You will love the Dionis Goat Milk Inspire set of hand creams! Not only do they give you all the benefits of goat milk, but they smell delicious!
Dionis Skincare Goat Milk Inspire Gift Set features:
The Inspire hand cream gift set includes 5 beautiful scents of 1 oz hand creams made right here in the USA.
Sea Treasures: Sweet pea petals infused with ocean accord, lotus and a hint of freesia breeze.
Vanilla Bean: A warm and irresistable fragrance of sweet creamy vanilla.
White Jasmine & Shea: A distinctive scent of white jasmine blended with creamy shea. Hints of vanilla bean and coconut milk complement this floral blend.
Love: An enchanting blend of fragrant jasmine, vanilla and black currant extract.
Verbena & Cream: A refreshing combination of lemon verbena with the wholesome goodness of natural cream for an irresistible crisp scent.
Don't let your hands show your age! Give them the gift of Dionis Goat Milk Hand Cream! Visit Dionis Skincare online to get yours today! The Dionis Hand Cream sets would also make wonderful gifts for family and friends!
Connect socially with Dionis Skincare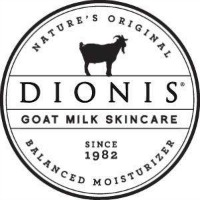 Dionis Goat Milk Skincare is now on our Mega Merry Christmas Gift Guide. You can view it HERE.